By Kate Scriven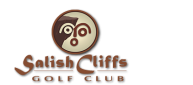 They come every year whether we want them to or not.  When you are young, you can't wait.  As you age, you might try and ignore them.  Yep….we are talking about birthdays.   And if you are a parent of young kids, the pressure is often ON to celebrate in a new and special way each year without breaking the bank.  As you look forward to planning your child's party in 2013, we hope to give you a bit of inspiration and information about the plethora of choices here in Thurston County to make your next party a hit.  While none of us want to break the bank on a party, there is inevitably some spending involved, and we've highlighted something in just about every price range for you.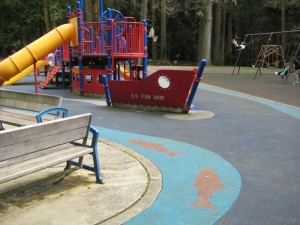 The Great Outdoors – City of Olympia Parks  and Thurston County Parks
Parks abound here in Thurston County and we are lucky to have the option to rent terrific facilities for parties and gatherings.  For as little as $22 for 4 hours you can rent one of the shelters at either city or county parks.  To host a birthday at a park, you can go as simple as bringing cake and balloons and letting the kids run free.  However, our parks provide ready-made creative fun with just a bit of imagination.
Priest Point Park, located on Olympia's East Bay Drive, has a terrific play structure that is shaped like a boat.  This location is perfect for a pirate themed birthday complete with walking the plank and treasure hunts.  With the amazing beaches at Burfoot County Park or Frye Cove, there are endless possibilities for sea life themed parties complete with beach scavenger hunts.  Or, choose a location with a terrific playground and let the kids simply play.
Bounce, Bounce, Bounce
In Thurston County, we are lucky to have several "bouncy" party options.  A local favorite is Charlie's Safari.  Located in Lacey directly next to the movie theater, Charlie's Safari offers a terrific choice if your budget is a bit larger and you'd like someone else to handle the details.  With all inclusive packages including food and fun, this can be a parent's best friend come birthday time.  The extensive bounce houses along with the arcade and optional laser tag make this a sure bet for happy, and worn out, kids at the end.
Kids stay active at the new Hands On Children's Museum during birthday parties.  Party options are plentiful but nothing beats the free play time among the new exhibits.
Another excellent choice for burning the kid's energy is bouncing at Jumping Jacks in Lacey.  This new addition to the area has a wonderful party room, provides food and drink, and had great bounce houses for even the little ones.  They also offer rentals of bounce houses delivered to your home for the ultimate backyard party!
Older kids may also enjoy a celebration at the Warehouse Rock Gym.  Instruction and then some free climbing along the bouldering walls is included.
Budding artists will enjoy creating a masterpiece at Painted Plate. Located in downtown Olympia, this is a great option at a reasonable price.  Plus, you can bring your own food and drinks, helping to lower the overall costs.
Fun and Games
A great option for a party that involves the whole family, parents included, is a local sports or games outing.  Options here are plentiful and you are sure to find one to fit your interest and budget.  Family Activity Center at Black Hills Gymnastics offers up their terrific gym facilities for birthdays for all ages.  You can bring in your own food here, saving a bit over the all inclusive options.
What better way to tire out your crew then a swimming party at the South Sound YMCA?  The Y also offers birthday parties in the youth fitness room, climbing wall, or open gym.  One idea that my budding ballerina is excited about is the hip-hop dance party option where a certified instructor will lead the party goers through a series of dance steps.
Laser Fun Zone, on Ruddell Road in Lacey, provides a blast for all ages in their laser tag area and provides a private party room where you can bring your own food or let them take care of it all.
An option that I personal love, is a skating party at Skateland.  You can rent the entire facility or bring your small group to join in an open skate.  Either way, there is nothing better than seeing Dad on roller skates.
Another tried and true family party venue is a bowling alley and a terrific option in Olympia is Aztec Lanes.  While it may not look flashy from the exterior, the inside has all been remodeled and the lanes are open for family fun.  Bring your own party supplies and have a blast trying to keep the ball out of the gutter (bumpers optional!).
Just For Girls
For the birthday girl who loves to be "fancy" – a party at Jack and Jill's Children's Salon in their Pampered Princess Room is perfect.  Designed for girls aged 4-9, all guest get their hair styled, nails painted and will play games and do a craft all in a private princess room.  For the princess in your life, this may be their dream come true.
Whether you are looking for more of a DIY party in the great outdoors or hoping to let someone else handle the details this year, we have great options for birthday fun here in Thurston County.  Plan ahead for the parties in your family in the coming year and use one of our birthday picks.  And don't forget the camera to capture the smiles that are sure to accompany a well planned party on both your child's face AND on yours.
Thrifty Thurston highlights inexpensive family fun in Thurston County.  The weekly series focuses on family-friendly activities throughout our community.  If you have a suggestion for a post, send us a note at submit@thurstontalk.com.  For more events and to learn what's happening in Olympia and the surrounding area, click here.