*Editors Note – You have found the 2012 fireworks show information.  Find information here about the 2017 Fourth of July Fireworks shows.
Americans love their Independence Day firework shows.  And, Olympia residents are no different.  Here are descriptions about three local firework festivities in Olympia, Lacey, and Tumwater.  Enjoy the boom, bang, and glorious display.  Stay in touch with ThurstonTalk's event calendar.
Boston Harbor Marina – July 3rd at about 10:00 pm
312 – 73rd Ave NE
Olympia, WA 98506
Around 10:00 pm, Boston Harbor Marina will launch a spectacular fireworks show from a barge in Puget Sound.  Enjoy the fireworks display from shore or in your water craft.
Lacey Chamber of Commerce and City of Olympia – July 3rd at 10:15 pm
William A Bush Park
4400 Chardonnay Dr SE (near Yelm Highway)
The fireworks extravaganza will begin at 10:15 pm on July 3rd.  According to organizer Tony Salas, Executive Director of the Lacey Chamber of Commerce, there are many great viewing points.  (Click here for a complete map of viewing options.)  Since the show is considered a 'high show,' the majority of the display will be visible form within a mile or more away.
"Watch from the Chehalis Western Trail, Lacey Crossroads shopping venter, Rainier Vista park, or the Little Prairie shopping center.  Capital City Golf Course is also planning a viewing party," comments Salas.
The 16-minute show will include over a thousand fireworks within nearly 300 in the final two minutes.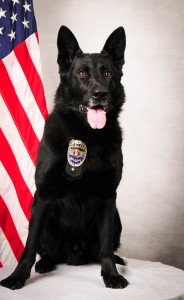 Tumwater Artesian Festival and Thunder Valley Fireworks Show – July 4th 
Tumwater Valley Golf Course
4611 Tumwater Valley Dr SE
Tumwater, WA 98501
Celebrating its 25th year, the City of Tumwater is hosting its annual Independence Day festivities.  Focusing on the parade theme, "Four-Legged Fourth," the classic parade begins at 11:00 am on Wednesday, July 4.
In keeping with the theme, the City of Tumwater's Police Dog, Otis, and his handler, Russ Mize, will be serving as the Grand Marshall.  The parade will begin with classic cars.  Horseback riders and young kids with animals are typical fan favorites.
"Tumwater Parks and Recreation staff strive to keep the 'small town parade feel' even though it's a fairly large event," comments Director Chuck Denney.
The parade begins at the intersection of Capitol Boulevard and Lee Street.  The route continues along Capitol turning right at Israel Road and ending at Tumwater High School.  "Generally, we have around 80 – 100 parade entrants with thousands of people lining Capitol and Israel," reports Denney.
"Spectators appreciate that the parade isn't full of political and commercial entries.  It's more about community coming together for the day," adds Denney.
The 12th straight year, the City of Tumwater will also be hosting a spectacular fireworks festival at Tumwater Valley Golf Course.  Gates open at 6:00 pm at the golf course driving range.  $10 buys your car, and as many people as you can fit in it, access to the Artesian Festival.  Once inside the gates, participation in all activities is free.
"The Artesian Festival is truly a family focused event," says Denney.  Kids can jump on 16 different inflatables – everything from a traditional bounce house to a huge obstacle course with climbing walls.  Sky divers are scheduled to land around 9:00 pm, in the center of all the action.
Two stages are showcase different acts – one geared to children's entertainment and a main stage for music and announcements.  Thirteen food vendors will be on site to keep stomachs full.
A gigantic fireworks display is scheduled to begin at 10:15 pm, coordinated to music playing on site.
"Last year we had over 10,000 people enjoying the community event.  We are fortunate to have generous community support, especially the Tumwater Downtown Association.  We could not pull off this event without their help," comments Denney.