Vending machines are magical when you're a kid. Plunk in your money and out comes any one of your favorite treats – once you decide which to choose. At Shelton's Mountain View Elementary School (Mt View), they recently launched a new type of vending machine to satisfy the mind instead of the munchies because it dispenses books in both English and Spanish for kids to keep.
Book Vending Machine Provides Amazing Student Rewards at Mountain View Elementary
Mt View's PTSO President Alicia Glenn says that the machine came about after a round of fundraising. This included a big annual catalog and cookie dough sale, which typically earns the school around $20,000. Glenn, who attended the school herself, decided to get involved with their parent teacher organization when her daughter started kindergarten in 2019. This is her third year as group president.
She first heard about these vending machines from second grade teacher Tara Smith, their PTSO Board Teacher Liaison. "From there I couldn't stop thinking about it and knew we needed to work to make this happen," Glenn recalls.
The machine was customized for their school and built by Global Vending. It contains inside shelves for large and medium picture books as well as chapter books selected for the reading styles of their specific students. Glenn herself designed the custom Viking wrap on the outside of the unit and managed to keep the design secret until the big reveal.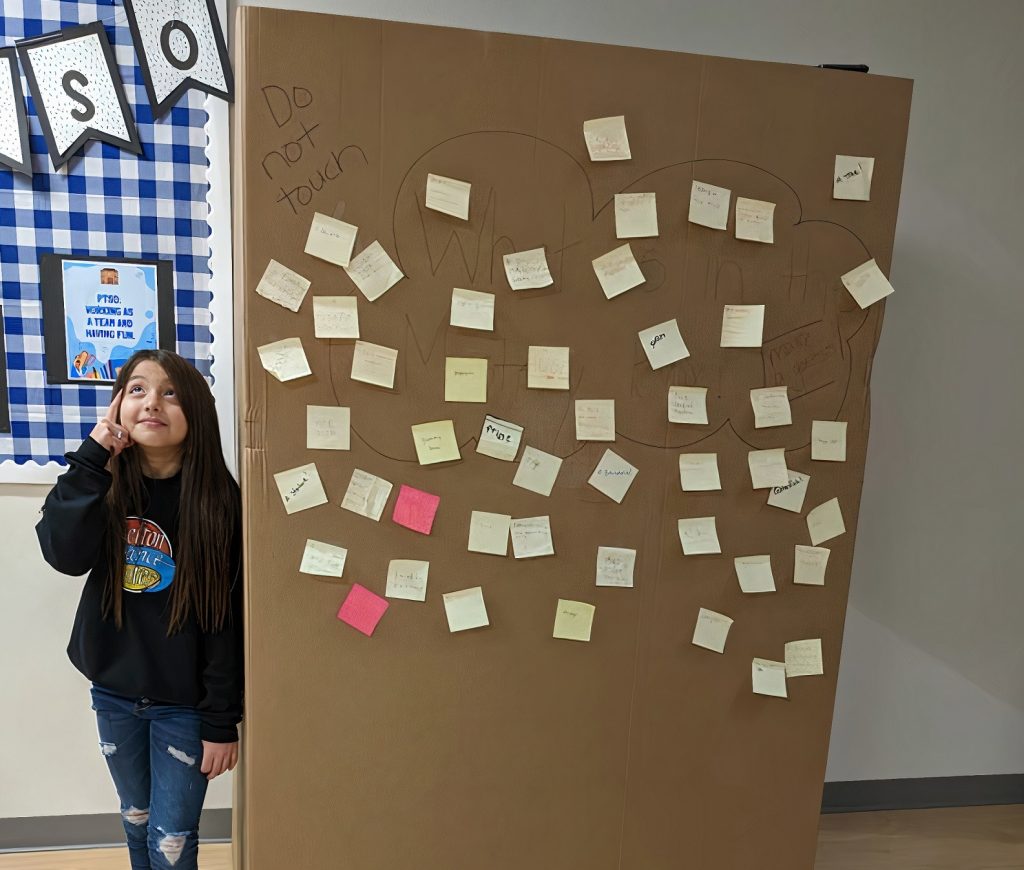 Before unveiling, the machine lived in the school's hallway still within its giant box. Kids were encouraged to cover it with post-it notes about what they thought was inside. Guesses included playground toys, a karaoke machine, one big Oreo cookie, potato statue, unicorn, refrigerator, basketball hoop, banana, a coat rack and a new water drinking fountain.
Dispensing Books to Feed Hungry Minds
Any big project requires partnerships and Mt View's was no different. Local businesses and donors really stepped up, says Glenn. These include Melanie Bakala at State Farm, Skydive Kapowsin, Margaret Craft, John L Scott, Sierra Pacific Industries, Bradley Air Company, Dean Goldy, the Martha Reed Foundation, Ramon at Cali Cutz and Evergreen State Roofing.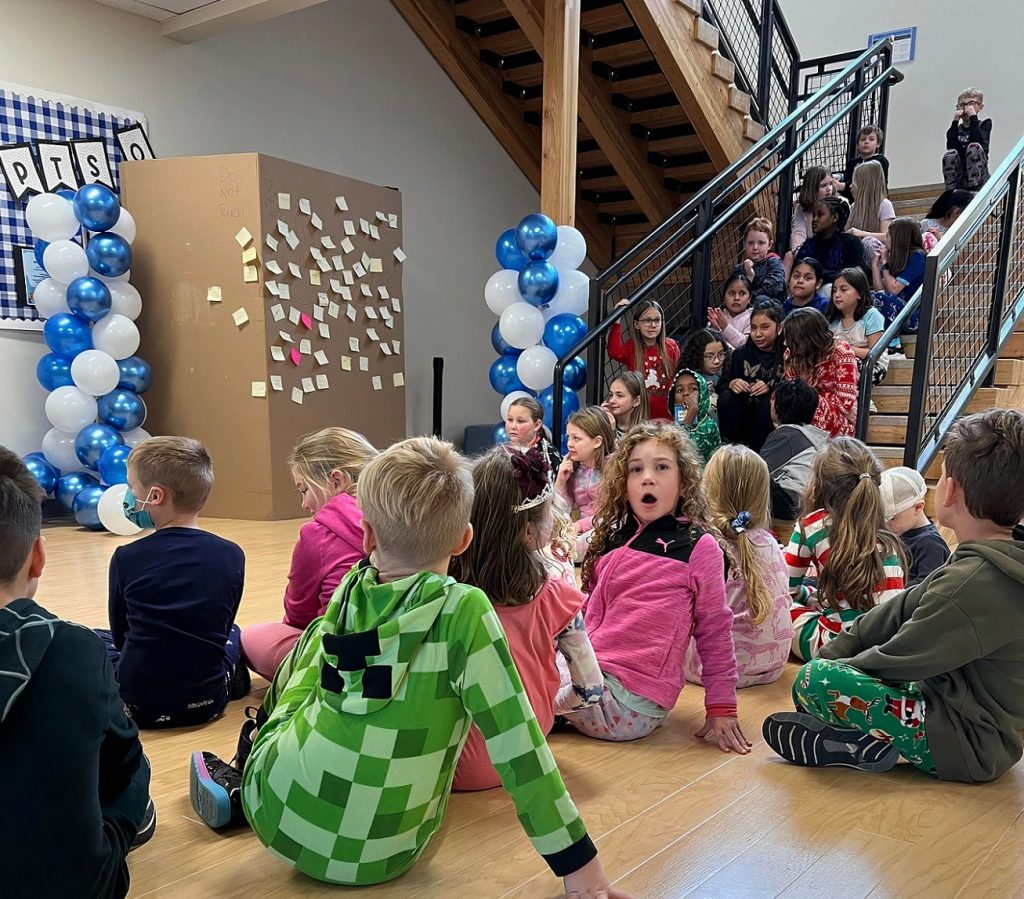 Students get to keep their chosen book and titles include a wide variety. Glenn says they've dispensed "Picture books, chapter books, English and Spanish titles, all brand new popular titles, including Harry Potter, Owl Diaries, Babysitters Club, Magic Tree House, The Amazing Fly Guy Collection, BFG and so many more." Books are staggered on the rack to provide a great selection at any reading level.
To earn a trip to the machine, students are awarded tokens for their accomplishments. Starting next year, they'll also receive tokens for their birthday as well. "Our students are in absolute awe over the machine," says Glenn, "they cannot wait until it is their turn to get a token. When the machine was revealed the students were screaming and jumping up and down. We did a drawing each day as a fundraiser incentive, and 90% of the students chose a book token over candy, games and prizes. The joy and smiles from choosing a book and using the machine are heartwarming."
Free Books Are Winning Rave Reviews
As you can imagine, the machine is a big hit with staff as well. Working with Mrs. Ranney in the school's library, everyone's feeling the buzz. "Our PTSO at work again supports our students by getting free books into their hands and their homes," says Principal Mary Johnson, "Our students are so excited!"
Mrs. Smith, the teacher who helped instigate the project, loves how it turned out. "I'm so excited that one crazy idea for a book machine was finally turned into reality," she says. "This is something I'm teaching my second graders and my own children; if you work hard for something, and never give up a dream, you can make it happen. I am thrilled we were able to make this happen for our Mountain View students!"
"The students are so excited about the book vending machine," agrees librarian Candy Ranney. "They are very invested in it and know that they have a voice in the books that are purchased to fill it. Many have stopped by to show me the books they have earned and chosen. Several parents have expressed their gratitude and excitement as well. They see where PTSO's fundraising efforts have been applied and appreciate the direct benefit to all our students."
Help Mt View Keep the Machine Stocked with Books
Mt View's PTSO welcomes help keeping their new machine filled. You can follow them on Facebook for updates or for ways to contribute. Glenn also hopes to restart a scholarship program for high school seniors who attended their school next fall.
The PTSO also hosts family nights with movies, bingo, dancing and carnival games. Monies raised go towards the Reading Counts program, playground equipment, testing snacks, staff and student recognition prizes, field day and the care fund for families in need. But few things are as rewarding as free books, thanks to the school's amazing new addition.