Some of the best memories I have involve going to the movie theater. Nights out with the girls, first dates, discovering classic films with my grandmother. Just say the words and you smell the popcorn, hear the sizzle of hot dogs and the fizz of soda. Now's the time to experience movies the way they were meant to be seen, on the big screen at Cinemark Theatres in the Capital Mall.
No one could describe it any better than Harry Trimble in "The Majestic": "Any man, woman, child could buy their ticket, walk right in. Here they'd be, here we'd be. 'Yes sir, yes ma'am. Enjoy the show.' And in they'd come entering a palace, like in a dream, like in heaven. Maybe you had worries and problems out there, but once you came through those doors, they didn't matter anymore…Would you remember if I told you how lucky we felt just to be here? To have the privilege of watching them. I mean, this television thing. Why would you want to stay at home and watch a little box? Because it's convenient? Because you don't have to get dressed up, because you could just sit there? I mean, how can you call that entertainment, alone in your living room? Where's the other people? Where's the audience? Where's the magic? I'll tell you, in a place like this, the magic is all around you. The trick is to see it."
Treat Yourself at Cinemark Theatres
The Cinemark Theatre is one of the only local movie theaters in Olympia, and it's the perfect place to experience movies as they were meant to be seen while treating yourself to a night out! Luxury recliners mean their seats are probably more comfortable than your couch at home. Online reserve seating makes it easy to pick your movie, date and time, and then your seat! It will be there waiting for you, no stressing about lines, not getting your favorite seat – we all have one! – and no need to get there super early, making it easy to head to the movies after work even!
Their concessions definitely beat out the choices at home. First, nothing tops theater popcorn. And of course, they have plenty of drink options including the ever-popular ICEE. Don't forget the other snacks, including hot dogs, nachos, assorted candy and even ice cream! You can order your concessions when you buy your tickets online. Just choose guest pick up, or have them delivered to right your seat. It's the kind of silver-screen service Harry Trimble would definitely approve of!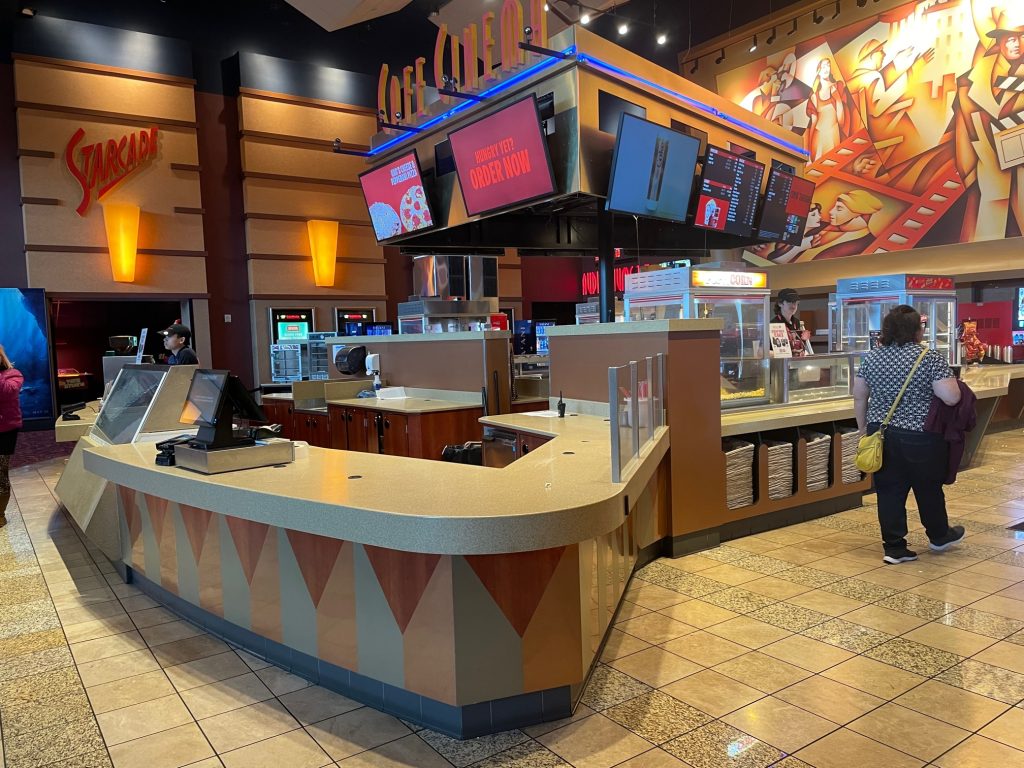 A Night Out for Everyone at the Movies
Ordering ahead gives you plenty of time to relax and enjoy your time out! And with 14 screens, they always have something playing for anyone's movie tastes. Maybe it's a first date – scary movies are always a good choice – or a night out with friends – there's always a comedy to see! A Mother's Day treat might be the newest rom-com or perhaps you and your husband need a night away from the kids to see that new drama. And of course, the whole family can enjoy an afternoon out with the latest kid-friendly flick.
Even better, Cinemark Theatre in Olympia brings back old favorites to the big screen as well, so you can experience them again the way they were meant to be seen. I will never forget finally seeing the original Star Wars in a movie theater – the high-definition sound, incredible visuals and the reaction of the crown around you truly does make a difference!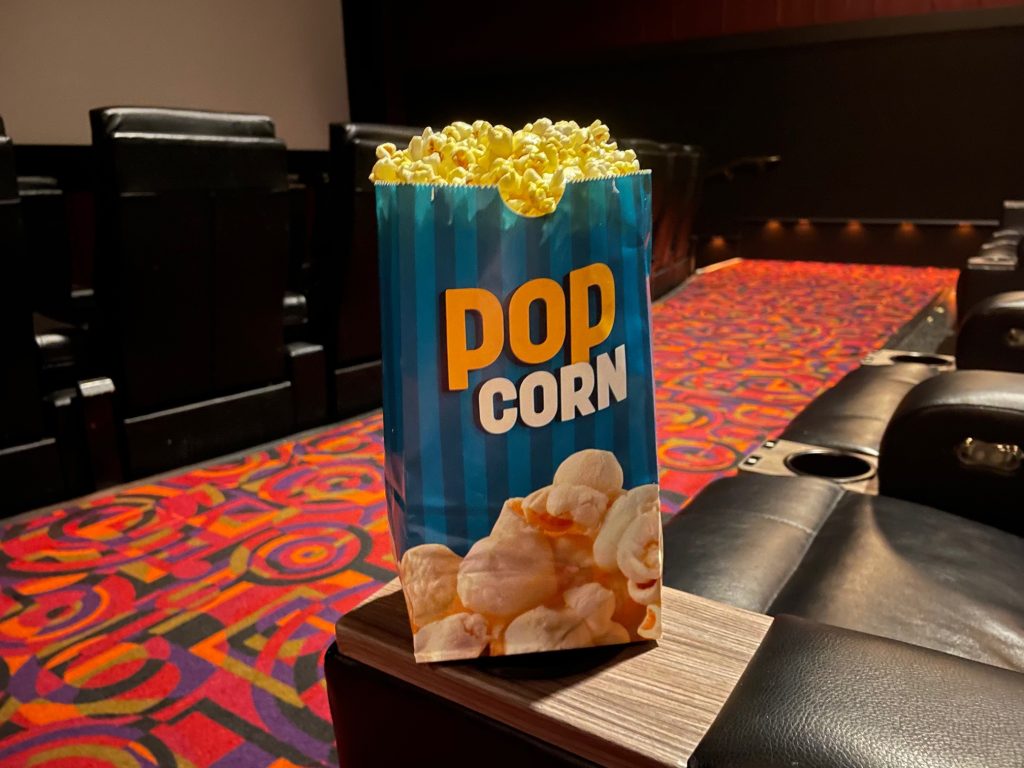 Movie Theater Discounts
Cinemark Theatre wants to welcome everyone to the theaters. They help by offering discounts for children under 12 and seniors over 62 years. In addition, everyone saves on Discount Tuesday where all tickets are just $6.50 for any showing of any movie!
And if you really want to get the most out of your movies, join the Cinemark Movie Rewards. Free Cinemark MovieFan members receives tickets for $6 on Discount Tuesday movies. They also earn points for every $1 spent, which can be redeemed for tickets and rewards. They get access to screenings and advanced tickets and other exclusive member offers. Upgrade to the Cinemark MovieClub membership for $9.99 a year and get all the perks of the MovieFan plus one free ticket per month, 20% off concessions, waived online fees and more!
Going to the movie theater is the only way to truly escape into a movie for a couple hours. Head to the Cinemark Theatre website, reserve your seats, order your popcorn and then, as Harry Trimble put so simply, enjoy the show!
Sponsored