South Sound Dance Studio has been serving the Olympia and Tumwater area since 2014 to educate, enrich and inspire the community through dance. They are leveling up their impact with their new nonprofit, South Sound Dance Access. Their goal is to increase access to dance, movement and the performing arts in the South Puget Sound.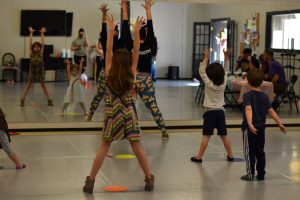 After seeing the impacts of the pandemic affect the children at the dance studio, owner Hannah Taylor asked Alice Grendon to develop and lead a dance nonprofit. "It was such a special moment for us, we wanted to make a bigger impact for more kids," Alice shares. "The mission and vision of South Sound Dance Access came to life."
Alice is now the Executive Director of the nonprofit. She leads the mission to foster a healthy and resilient community in the South Puget Sound. The organization offers access to dance, movement, and the performing arts for people of all ages, as a means of mental and physical health, creative expression and community building.
Brain Compatible Dance Education Comes to Thurston County
Alice has worked in a number of nonprofits in the environmental sphere and has a bachelor's degree in dance composition and performance. "I have primarily worked in communications and outreach in the nonprofit world," she says. "Here at the studio, I am a modern and contemporary dance instructor. So, I am excited to join my two passions together."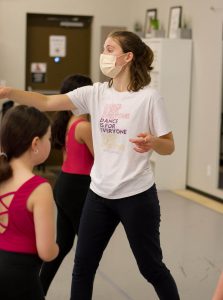 The nonprofit's main focus for 2023 is the Dance in the Public Schools Program, which uses Brain Compatible Dance Education (BCDE) developed by Anne Green Gilbert. South Sound Dance Access would like to see this program offered in every elementary school across Thurston County. Brain Compatible Dance Education is a structured methodology for teaching dance using a lesson plan and strategies that create an environment in which the brain is ready, willing and able to learn.
The programming incorporates different dance and movement styles for a full body and brain workout packed with essential benefits including reduction of fatigue and stress, and an increase of attention and focus. "I had the great privilege of growing up dancing under the tutelage of world-renowned dance pedagogue who created BCDE and The Brain Dance," says Alice. "I know it works."
Benefits of Thurston County Schools and South Sound Dance Access
Thurston County students will reap the greatest long-term benefits from this program. Proven brain functionality and an increase focus will help children become better learners and reduce their stress. It also helps reorganize neurological patterns that lay the foundation for sensory-motor development and lifelong learning. This can help certain concerns like learning delays, behavior and memory problems, sleep disorders and speech development.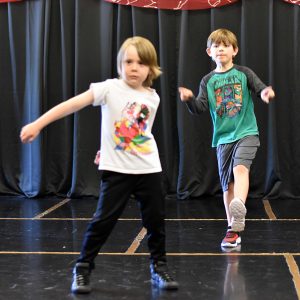 "I believe BCDE and the brain dance are the best tools we can gift our children to build resilience," Alice shares. "I want our kids to have good tools to navigate many of life's challenges and to counteract adverse childhood experiences." This holistic approach allows students the opportunity to become skilled dancers, critical thinkers, innovative creators, successful collaborators, and respectful responders.
Whether you are a parent, teacher, principal, or school administrator and want to offer students in your school district this enriching program, contact South Sound Dance Access at access@southsounddance.com. To learn more, tune in to their podcast for all things dance and outreach. "Some people believe dance and art are extra, but I believe they are essential," declares Alice. "I truly believe that mind-body education can create healthier kids and a healthier world."
Sponsored