One of the best things about living in Tumwater is that it has a little bit of everything sprinkled here and there throughout town. Residents can stroll in quiet neighborhoods, visit parks or attend weekend sporting events all close to home. Access to employment, healthy food, exercise and living among cultural and educational opportunities makes for good work-life balance. Even by name, Tumwater, a Chinook jargon word for waterfall, is a place of plenty.

"For me Tumwater has a small-town feel, but with absolutely everything that my family needs," Stacey Gravatt, Tumwater resident, broker and realtor with Gravatt Real Estate and Greene Realty Group says. "Some of my favorites are Brewery Park at Tumwater Falls, the Sunday farmers market and the Tumwater 4th of July parade. There is a definite sense of community in Tumwater. Although there are newer neighborhoods, we have so many charming neighborhoods like the 6th Avenue SW area that are heavily treed, older homes that still have privacy. On an average evening in my neighborhood, there are families walking their dogs and children riding their bikes. I love that!"
Here are five great things about living in Tumwater.
1 – Tumwater Neighborhood Charm
Afternoon walks with the dog or riding bikes are popular activities in Tumwater neighborhoods. Streets are quiet and roads through housing and apartment developments are often tree-lined and narrow. Small scale, low-key housing developments give off a welcoming, get outside vibe. Quaint family homes surround Tumwater hill with newer construction and townhomes up above. Some neighborhoods are semi-rural with Trosper Lake and Barnes Lake just behind the homes.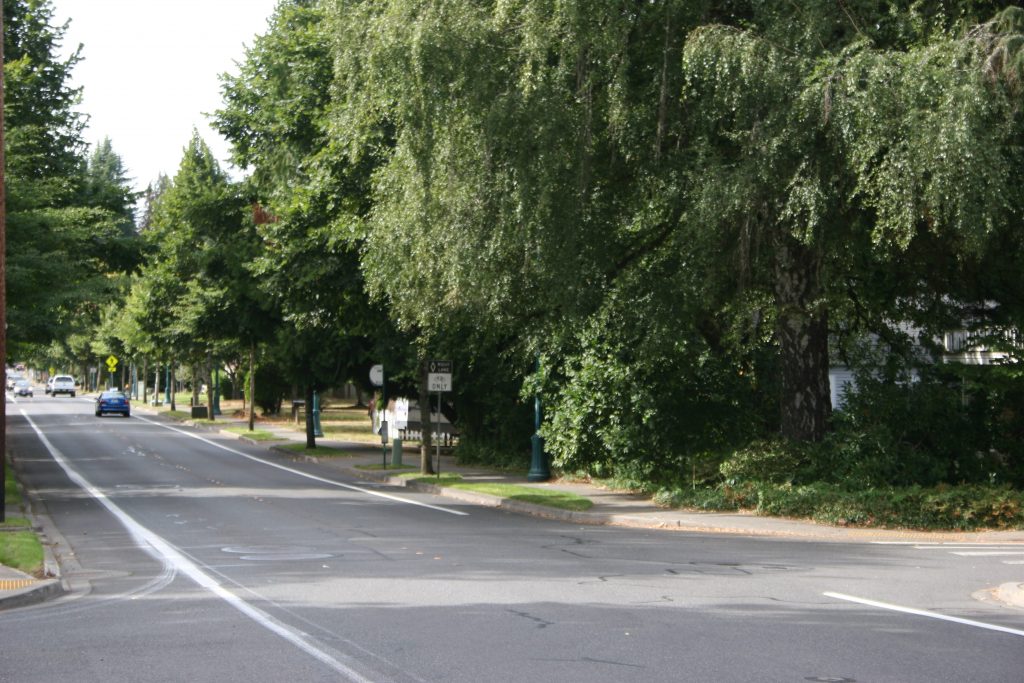 2- Living in Tumwater Means Close Proximity to Work, Restaurants and Shopping
The office is close for many people since Tumwater is home to many state agencies. Vital records, the health department, as well as state park headquarters and Washington State Labor and Industries are all in southwest Tumwater. With a few small shopping centers scattered among neighborhoods, variety is at hand. Southgate Shopping Center and small businesses along Capitol Boulevard are populated with everyday services. Big name, all-in-one stores for hardware, food and clothing all congregate midtown along Littlerock Road. Restaurant choices are broad. Pellegrino's Italian Kitchen is a Tumwater classic. Hops on the Hill is nestled into the apartments and houses along Barnes Boulevard. Ramirez Mexican Restaurant and Store has take-out or dine-in fare. Pick up lunch or dinner at L&L Hawaiian Barbeque or take in an evening at Uncork and Unwind wine bar that specializes in Washington wines and brews.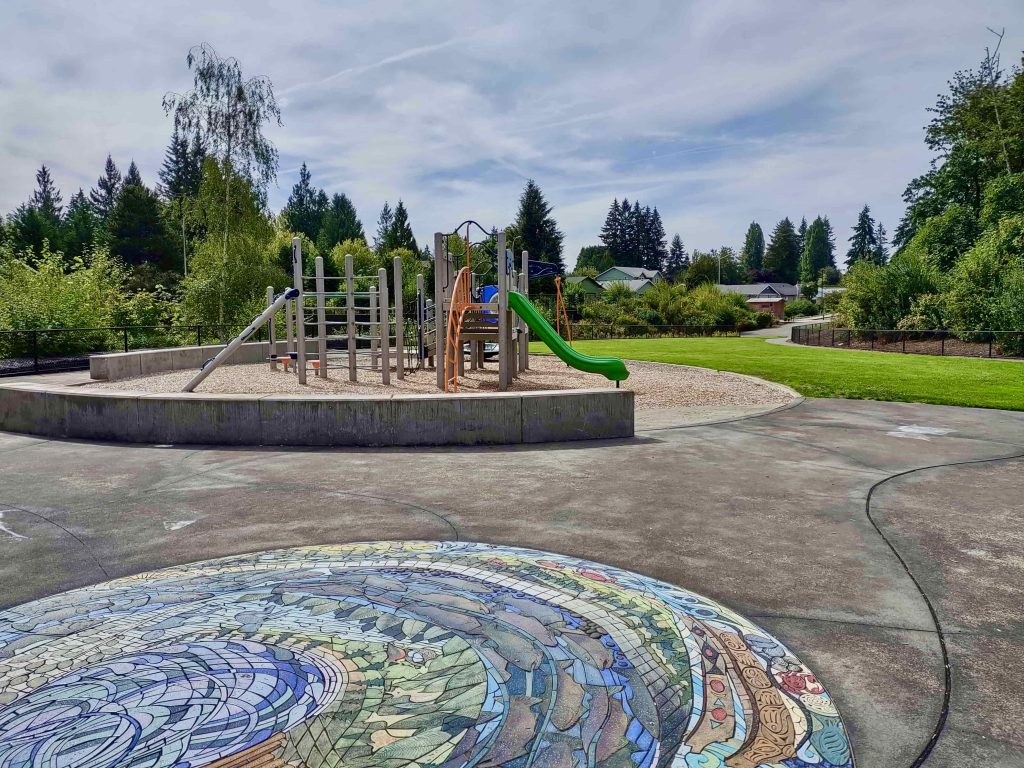 3 – Community Events in Tumwater Year Round
If you like to fill your calendar with year-round plans, Tumwater has a smattering of seasonal events. Start off the spring with Earth Day and an Easter egg dash. The Tumwater Farmer's Market runs June through August. The Olympic Airshow kicks off in June, and an Independence Day parade follows soon after. Toss out a picnic blanket for a summer evening movie with the City of Tumwater Screen on the Green, an outdoor, whole-family movie event. Two movies are shown at local parks, and two are shown at the Tumwater Valley Golf Club. Summer also means the Tumwater Artesian Brewfest. Craft brewers, food vendors and entertainment gather for a day of sampling at the golf club. With cool fall temperatures, pumpkin patches and the Rutledge Corn Maze open just at the southern edge of Tumwater. In December, the city hosts the Tumwater Christmas Tree Lighting Festival.
4 – Tumwater Parks
You're not far from recreation in Tumwater! Pioneer Park has multiple soccer fields, river access trails and a playground. Capitol Little League fields host baseball games, and the 20-hole course at Tumwater Valley Golf Club is open to the public. Valley Athletic Club is another resource with swimming and fitness classes. Many neighborhoods have small pocket parks that make for spontaneous playground trips or basketball games. For peaceful grand views, Overlook Park is a must for seeing Mount Rainier and Budd Inlet.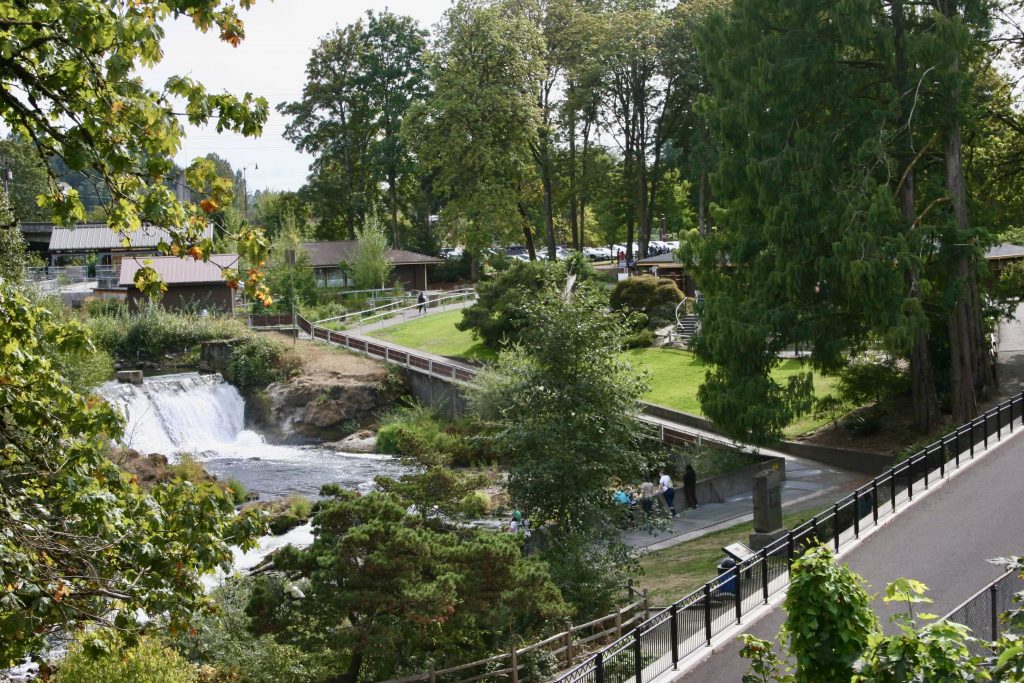 5 – Tumwater History and Culture
South Sound history and culture are rooted in Tumwater. The Deschutes River falls provided an energy resource for pioneer settlers. The water itself is famous because it brought Olympia Beer to life and set the foundation for local brewing history. The original Olympia Brewery building still stands at the bottom of the falls.
Preserved homes, the Crosby, Brewmaster's and Schmidt house museums, tell the story of early Tumwater. The 15-acre Brewery Park at Tumwater Falls has historical markers explaining past events and features a wooded, round-trip trail along the river and over the falls. South Puget Sound Community College aims to continue tradition with a brewing and distillery school that overlooks an expanse of the second brewery site that operated until 2003. A fisheries facility is also in Brewery Park. Visitors can watch salmon return in the fall. Close proximity to the Olympia Airport means easy access to the Olympic Flight Museum.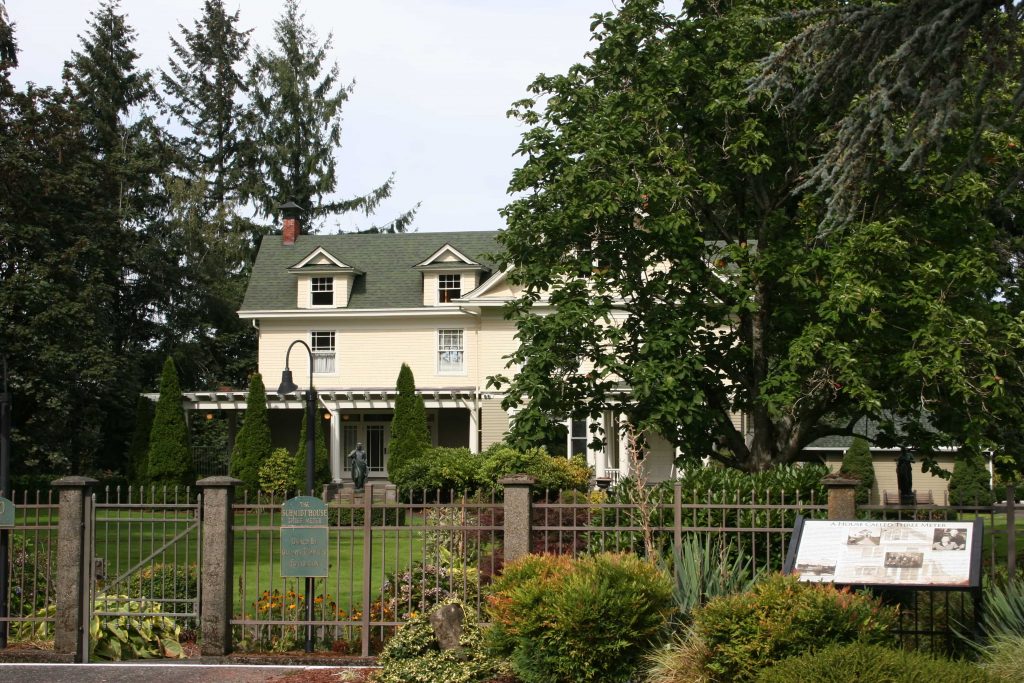 When you need a quiet home that also has shopping access, a connection with nature, culture and local history, living in Tumwater is a good choice. Your senses will appreciate plentiful greenery, sweeping views from the top of the hill and a near endless list of things to do. Ready to call Tumwater home? Contact Greene Realty Group by calling 360.528.4160 or visit the Greene Realty Group website.
Sponsored