TOGETHER! has been changing lives across the South Salish Sea region since 1989. They work tirelessly to ensure local kids' health, wellness, and success through thriving community partnerships that advance the health and wellbeing of all young people. Despite the organization being only 32 years old, this year they're celebrating 50 years of combined service from their three longest-serving employees.
Meagan Darrow is TOGETHER!'s Executive Director. She has served in this role for just over one year, having served in a co-leadership model as Deputy Director for seven years beforehand. To round out her full 10 years of TOGETHER!ness, Darrow started as Program Manager in Youth Development & Leadership programming.
"I actually picked TOGETHER! as the organization I wanted to work before ever applying," Darrow shares. "I saw the mission and work as a match for what I wanted to do in the world around systems and institutional change to serve students and families more equitably with K-12 schools as a main partner. TOGETHER! drew my attention because of its focus on prevention/upstream solutions to community issues. I am formally trained in public health and see the need for cross-sector solutions to systemic issues. I saw TOGETHER! as a place to build collective, community based, values driven solutions to big, hairy, societal issues."
The organization recently adopted a new five-year strategic plan and Darrow is excited for what's to come. "TOGETHER! is in a really exciting season of growth and transformation. I hope TOGETHER!'s team collectively continues to be vulnerable and put our social and racial justice values and beliefs front and center as we work with our community to address the underlying conditions we work to mitigate every day."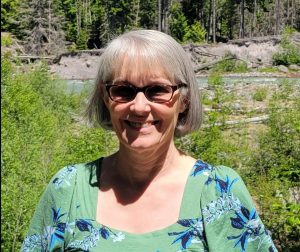 Finance Director Jenifer Morgan started with the group in 1996 and has worked her way up in both duties and responsibilities. "I began work here part-time, which was important for my young family," she says. "I very much enjoy the work and helping this wonderful organization grow over the years. We have gone from a $500,000 organization to over $2 million. I enjoy working with caring people that are helping those less fortunate succeed."
Though she plans to retire at the end of 2022, she is working to help ensure a "great transition to a new finance team" and wants folks to know that "working with a nonprofit is very rewarding, even if you are not doing hands-on work with the clients."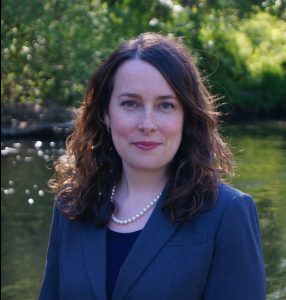 Meghan Sullivan, like Meagan Darrow, has worked her way through various directorate roles. She is currently Deputy Director, but served in the co-leadership model as Executive Director with Darrow from 2013 to 2020. "Prior to that I worked for several years as Operations Director, focused on program operations and grant writing," she shares. "I also served as Community Mobilization Director, and initially was hired as a Program Manager facilitating a youth coalition 15 years ago."
"I appreciate how TOGETHER! remains committed to evolving as the science, and community wants and needs evolve," says Sullivan. "I think a few key threads have remained constant throughout TOGETHER!'s 32-year arc that are really special, including the fact that we are all about collaboration, partnership, community building, and connection. While the specifics of programmatic offerings have adapted to changing conditions over the years, that has remained a constant and is something TOGETHER! staff and volunteers feel proud of and excited about."
And she looks forward to their future. "TOGETHER! is in a time of growth and expansion, and our program offerings are really amazing. I am excited about helping steward the vision and work forward with the team of amazing staff, volunteers, partners and supporters in the year ahead!"
Do you have a heart for kids and want to make their future bright? Consider applying to join their board or otherwise getting involved, whether on staff, as a volunteer or as a donor. They're always looking for passionate and dedicated souls to step up for Thurston County kids as they strive to center the voices of those most impacted by systemic oppression. "The world needs more world-changers. And change can only be made sustainably in community, and in relationship with others," Says Sullivan
Donate directly online or via Amazon Smile or Fred Meyer Community Rewards. You don't have to give 50 years—though they'd welcome any time you can spare—and every contribution is valued and makes a difference. Follow them on Facebook for updates and opportunities or email info@thurstontogether.org for more or to join their eShare newsletter. Together we can create a community where all young people are supported, healthy, safe, and valued.
Sponsored