Local shops and restaurants are knit together to become the wonderful tapestry of our community. Don't let these golden threads of Thurston County unravel this holiday season, and choose to shop local when purchasing your holiday gifts. Traditionally, gifts that inspire our masculine loved ones can be hard to source, so we've curated a few of our unique, local gems into this handy guide as our holiday gift to YOU! Check out this list to shop local Thurston County businesses for the men on your list.
The Musician
Rainy Day Records: Did someone say vinyl? Vinyl makes the ultimate gift. Rainy Day, since 1973, has had "the widest and finest selection of vinyl available" and they're committed to keeping all formats of recorded music alive. Cassettes, 45s and more; the shop also has new and used audio equipment available.
Music 6000: Has one of the largest selections of musical instruments available in the northwest! Gift cards are available along with a curbside program. In-store browsing by appointment.
The Tuned In Academy – Our local resource for private and group music lessons, They give careful in-person and virtual lessons with a variety of instruments and vocal training.
The Auto Aficionado
Audio Northwest: Supe up the ride with the help of Audio Northwest. In dash receivers, back-up cams, alarm, remote-start, GPS and sound systems and more. Make an appointment to visit them and get a quote. They'll even shuttle folks home the day of the install.
Gary's Point S Tires: Family owned and serving the Olympia area since 1973, Gary's Tires offers tires and a full range of auto services. Give a call or request an appointment on their website to get your gift rolling smoothly.
Line-X: A global brand, but a locally owned retailer, Line-X in Tumwater is a truck's aftermarket accessories dream come true. Spray on bed-liners and custom and specialty products for trucks, SUV's and crossovers, Line-X says they can protective-coat just about anything.
The Artist
Travis Johnson Studios: Travis Johnson, abstract artist, says "Buy Art. Save Lives." His Black-owned, small business sells his "revolutionary paintings for modern freedom fighters." Purchase his work over Squarespace.
Olyphant:  Help your inspired artist bring their inspirational visions to life with fancy art supplies. They offer free local delivery.
Arbutus Folk School: If the words "art, culture, and heritage" speak to your loved one, then a course at the Arbutus Folk School is the perfect gift. Arbutus has paused in person learning through mid-December, but hopes to come roaring back as soon as it's safe to do so. Buy a gift certificate or if your giftee has a penchant for philanthropy, make a donation in their name.
The Animal Lover
The Pet Works: Pet Works has it all! A large aquatic section, a plethora of holistic and healthy pet foods and a huge focus on domestically-made items. Pet Works is your one-stop shop for warm and fuzzy gifts.
Plug Ugly Leather: Red Alert! Firefighter-owned business here! This husband and wife leather-working team makes mighty fine custom, leather dog collars, but that's just the start of it. Do you know where the phrase "plug ugly" comes from? Visit their online shop to browse their selections and to learn more about 1800's firefighting.
Concern for Animals: Give a gift in your loved one's name that truly keeps on giving. Make a donation to Concern for Animals, "Helping Those Who Cannot Help Themselves," and delight your loved one from head to tail.
The Coffee-Connoisseur
Olympia Coffee Roasters: Super-serious coffee folk rave about Olympia Coffee. Get beans by the pound, some cool swag, or even a coffee subscription where you pre-pay once, and your recipient gets a fresh bag of coffee delivered the first business Monday of each month.
Batdorf & Bronson: We're pretty spoiled here with Batdorf. They've been around since before coffee was mega-hip. And they know what's up. Get their seasonal Holiday Blend, and check out their steeped sachets, which make great stocking stuffers.
The Urban Farmer
Sunrise Community Garden Plot  or Yauger Park Community Garden Plot: A little patch of earth to grow a garden makes a splendid gift. The garden bed, large tools, and water are supplied through the City of Olympia Parks, Arts and Recreation Department, let your happy recipient do the rest. Sign up quickly, as the spots don't last.
Eastside Urban Farm: This place is heaven for the urban farmer! An old lumberyard turned feed, plant, and garden supply store has everything you need for your backyard.
The Chile Head
Nineveh Hot Sauce: You asked for it, and they bottled it. Nineveh Assyrian Food Truck, located at 4th Avenue and Plum Street in downtown Olympia, now has bottles of their famous hot sauce available. Perfect timing for a gift!
Splat Hot Sauce: Splat sauce is made from local peppers and garlic from a multitude of Thurston County farms. The sauce ferments for 6-7 months adding a depth and breadth of flavor that only fermentation can create. Click the link to see where Splat Sauces are sold.
Hot Babe Hot Sauce: Unique flavors straight from the Caribbean, made locally. Pick from Caribbean hot sauces made from locally grown peppers, or fruit-based seasonal sauces that pack a punch. Visit their website to see the many places to purchase.
The Adventurer
Olympia Tattoo Co.: If you want to give the gift that lasts a lifetime, let it be a tattoo. Check out the shop's portfolio on Instagram, and right now when you buy a gift certificate in select denominations, you get a free tee shirt or hoodie with it too.
Olympia Mountaineers Membership: Gift Memberships are 35% off now and until December 23. "Mountaineers share a collective love for the natural spaces and the desire to protect them." A membership opens up a world of discovery and your recipient will be climbing mountains before they know it.
The Spirited One (Wine, Beer, and Spirits)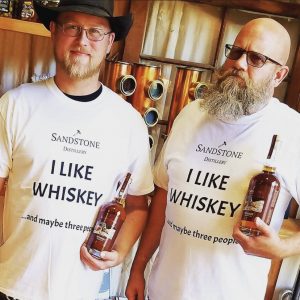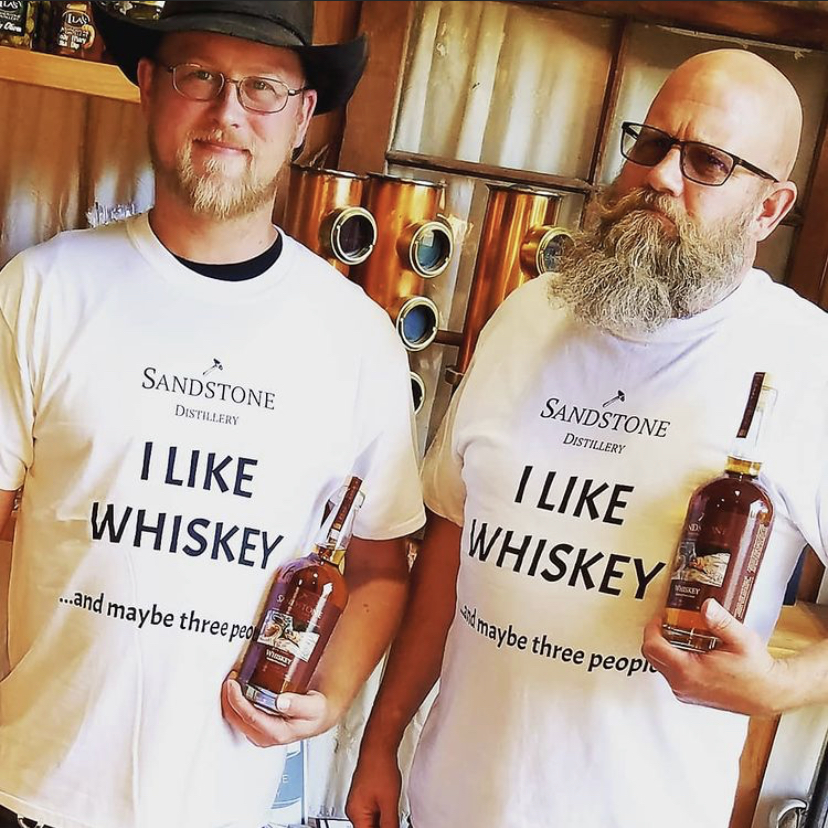 The Brotherhood Lounge: Support your favorite watering holes from afar, and it's easy to do when they make the gift-giving easy. The last two weekends before Christmas, the BroHo will have hoodies, shirts, bottles of booze and possibly even some cocktail kits available for purchase. Follow them on social media or check their website to get the details.
Grand Vin Wine Merchants: Specializing in rare and hard-to-find wines, especially from France's Bordeaux region, the owners of Grand Vin are also winemakers. A page of their website is devoted to holiday gift packs and their knowledgeable staff makes delectable recommendations. There's curbside pick-up at their 1003 4th Avenue East location in downtown Olympia.
Sandstone Distillery: Visit Tenino to gather the goods from Sandstone. Spirits, sipping vinegars, and even hand sanitizer, this local company steps up when they hear the call.
Talking Cedar Cask Club: Grand Mound has a new brewery, distillery, and restaurant! But the Cask Club at Talking Cedar is a one-of-a-kind program that allows members to oversee their own 10-liter cask. Choose from their countless ingredients or bring in your own, this is the gift that will be talked about for years to come. It gets better with age, right?
The Introvert
Orca Books Cooperative: Orca Books has a new location on 5th Avenue, with a parking lot! They offer new and used books, and also a Libro.FM store for audio books. Visit their website to browse their new and used titles online.
Our Local Yarn Shop: knitting is for everyone and this shop has beautiful, squeezably sumptuous yarns. Located on 4th Avenue in a converted historic home, supplies from this shop are an affordable treat.
The Sweetie
Main Street Cookie Company: This bakery and cookie company in Rainier does not compromise when it comes to the finest baked goods. Their products are all around the region, but the majority of the goodies are hidden in plain sight on Main Street.