A cancer diagnosis is always scary. Whether it's you or a loved one, suddenly your entire life and foreseeable future has changed. Since 1913 the American Cancer Society has been working tirelessly to end cancer. Here in our county, the local groups not only help in the nationwide fight, but make a real impact in the lives of Thurston County residents dealing with a cancer diagnosis.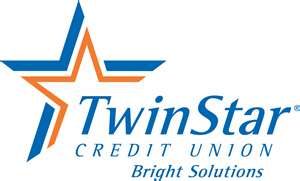 With a mission to "Save Lives, Celebrate Lives, Lead the Fight for a world without cancer," the American Cancer Society works as national organization with six geographic regions. Within these regions, there are 250 regional offices that support the local teams, which are mostly volunteers. "We are a volunteer driven organization," explains Nichole Woolsey, senior community development manager for Thurston County. "Nationally we have approximately 4,000 employees but 2.5 million volunteers who give their time and skills to lead the fight with us."
These dedicated volunteers help the American Cancer Society deliver their mission through life-saving research, programs, services and more. Offices, like the one in Tacoma for our region, work year-round on these items. "The local offices create their own fundraising activities, work with community leaders and have strong input in how the money is spent in the communities," explains Woolsey. "Our local offices assess the needs in each community and work with community leaders and passionate volunteers to educate and join the spirit of camaraderie and compassion as we work together to save lives from cancer."
Relay for Life of Thurston County, Real Men Wear Pink of Thurston County and Making Strides Against Breast Cancer of Thurston County are local groups that work tirelessly to help raise funds. Funds are used for the aforementioned programs and services, with a large portion going to cancer research.  "Currently, we have more than $9 million dollars in active grants in our state," says Woolsey. "Our hope is that through these grants, we'll see break-throughs that will lead to new discoveries, treatments and cures."
Funds not only go to national and regional programs, but help cancer patients right here in our county. They are also used for smaller things that enrich or simplify the lives of individual cancer patients. For 2018, the Thurston County team was able to fund over 350 free rides to treatment with Road to Recovery, 68 free nights of lodging for patients and their caregivers who need to travel more than 40 miles for treatment, and almost 100 free wigs. "These are just a few examples of local support," adds Woolsey.
All of this would not be possible it wasn't for the volunteers, who help with everything from fundraising to driving the cars for Road to Recovery, and of course, other organizations and businesses that contribute to the American Cancer Society's work.
TwinStar Credit Union is one such organization. "TwinStar is a leader in their communities and we are so proud to have them as a partner," says Woolsey. They have Relay of Life in teams in several counties, including Thurston. For almost two decades, TwinStar Credit Union's Relay for Life of Thurston County team has come together to raise money to fight cancer. Most years, they are one of the top 10 fundraising teams. In 2019, they raised over $16,000 and their goal for 2020 is to raise $20,000. Over their time, the team has raised $138,675.79 for the American Cancer Society.
Community engagement from businesses really helps boost awareness in the community, including the importance of getting screened and the difference early detection makes says Woolsey. It also helps those already diagnosed to not feel alone and to learn about the resources available to them. "With their dynamic involvement people are being invited to join the events and know their community is there to support them, to celebrate their strength, to give hope," she adds. "Hope is stronger than fear and when we help to spread hope. It changes lives.
Corinn Wohl, director of business development at TwinStar Credit Union, is also the president of the South Sound Advisory Board for the American Cancer Society. As president, she leads a team of board members throughout Pierce and Thurston County. "Corinn gives selflessly in Thurston County," shares Woolsey, "speaking to groups and service clubs sharing the mission of The American Cancer Society, hosting events, educating community leaders, fundraising and working with so much determination because she believes in all we are doing. Corinn is an inspiration and truly motivates our community and all of us who work with her."
"They sponsor Relay for Life of Thurston County at the Gold level," adds Woolsey, "come to all of our monthly meetings, provide random needs for us throughout the year and have people walking on their team all 24 hours of our event. They truly are incredible!"
For more information on ways you can get involved, or for help with your own fight, visit the American Cancer Society website and the Relay for Life of Thurston County website or Facebook page.
Sponsored