The secret is out: Yelm is flourishing with vibrant, successful businesses that add one-of-a-kind services and unique character to a city once rumored to be "business unfriendly." Now, after streamlining initial procedures and offering educational opportunities, Yelm is welcoming more new businesses than at any other time in Yelm's history.
Like many soon-to-be business owners, Gary Rurup heard the second-hand news that doing business with the City of Yelm was burdensome, prior to opening the Shiplap Shop & Coffee House in April 2019. "We had heard the stories about issues with signage and the limitations of what we could get approved," says Rurup. "What happened was so different from what we expected. It was a positive experience from the very first meeting with the city."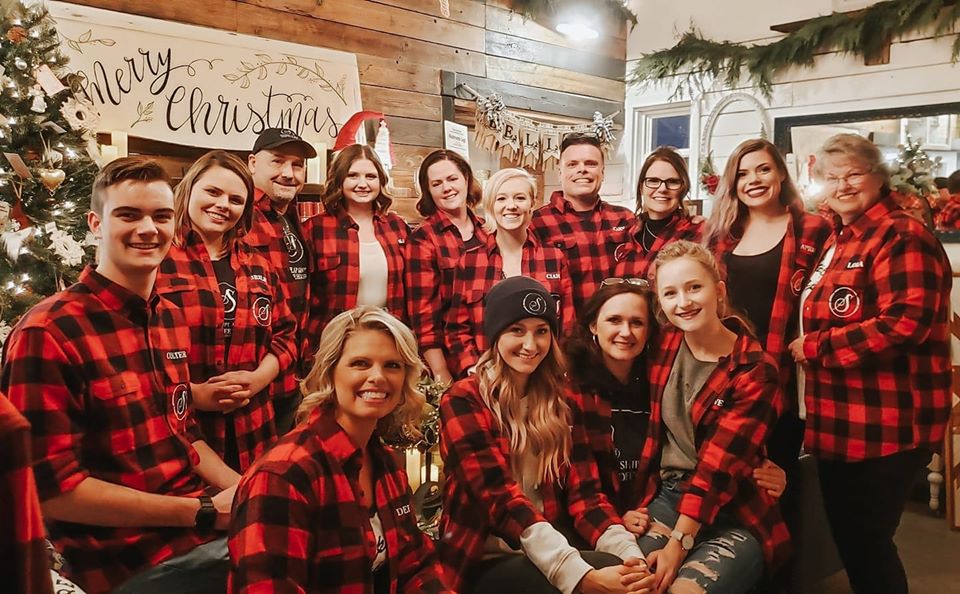 Yelm Mayor JW Foster was well aware of the rumors; they'd been circulating for years, long before he assumed office in 2016. Foster's first question to city staff: why does this story persist that doing business in Yelm is difficult? He made it his mission to talk with local business owners and get to the root of the matter. What he found was a combination of a few genuinely unfavorable experiences, a large amount of hearsay, and a culture issue within the previous administration.
"There had been a legacy of 'start with no and maybe we can figure something out,'" says Foster. "There was a defensiveness from the city's perspective. We changed that right away. Now we start with 'yes' and work forward from there.
Foster and his team, including the then newly appointed City Administrator Michael Grayum, were determined to change both the reality of City Hall and the perception of it. Since 2016, the number of businesses overall has grown from 1,018 in 2016 to 1,575 in 2019. More importantly, the number of new businesses opening shop in Yelm has exploded from 182 in 2016 to 359 in 2019.
"We're one of the five fastest-growing cities in Washington State," says Grayum. "We want to create a warm, welcoming environment that makes people say, 'They are really doing something special there that's different from the past.'"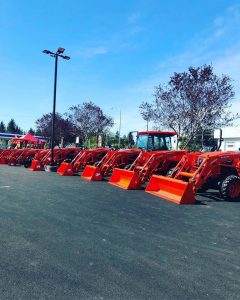 Angela Longnecker can attest to it. As the Dealer Principal at J & I Power Equipment's Yelm location, she worked closely with city staff on a number of recent changes within the company, starting with an expansion that led to a move to a larger location.
"We were in a time crunch to move before Spring hit because that's our busiest season," says Longnecker. "The city was really great about communication and laying out what we needed to do to stay on our timeline. If they hadn't been so helpful, it would have pushed us back and we wouldn't have been able to move in until August."
Prior to the move, the company had begun weighing its options, including the possibility of moving across the Nisqually River into Pierce County. They knew that more space was essential but didn't see any openings in Yelm. Then another longstanding Yelm business, Brown's Car Care, announced its intention to close, creating just the opportunity that had been missing. City staff facilitated a swap – J&I moved into the former auto service facility and Brown's Car Care moved into the former J&I site across the street.
"It was huge for us," says Longnecker. "We didn't want to leave Yelm. We've been here for a long time and we have the best customer base."
Aside from working with companies to streamline the zoning and permitting process, the city also has also collaborated with regional organizations to expand educational resources and help businesses maintain prosperity. Those include business coaching classes through the Thurston Economic Development Council in coordination with the Yelm Chamber of Commerce, grants and resources for minority and women-owned businesses, and extension classes offered at the Yelm Community Center through South Puget Sound Community College.
"We have businesses here that want to grow but they're too busy running their companies or just don't know how," says Grayum. "By working with our regional partners, we have made it easier and more accessible for businesses to turn their vision into a reality."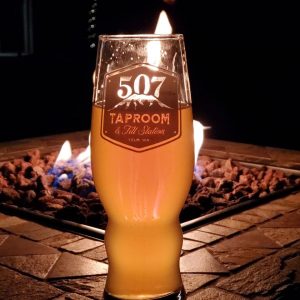 Several businesses that opened within the last year have become strong success stories, including Shiplap Shop & Coffee House and the 507 Taproom & Filling Station, run by Yelm Police Detective Bill DeVore and his wife Sara. DeVore says the process of working with the city was painless. "They were willing to help and support anything that we wanted to do," he says, "from the Mayor down. They wanted to make sure that we had the information and the permits we needed to do everything correctly." The Taproom is routinely packed from Thursday to Saturday, and often on other days as well.
Shiplap, meanwhile, has found it necessary to employ 9 people in just 6 months, and sells products from 107 local vendors. Rurup was happily surprised to discover the rumors about difficulty dealing with city hall were wrong.  "The city worked with us every step of the way getting the signage we desperately needed and wanted for our shop," he says. "JW has been a huge advocate for us, as well as many of the staff from the city and the city council. The support since we opened has been tremendous."
For his part, Foster wants anyone considering opening a business in Yelm to understand that they'll get more than just help with fundamentals, but support, resources and a listening ear. That's one rumor he'd like to see spread.
Learn more at the City of Yelm website or by calling 360.458.3244.
Sponsored