Over 1,200 athletes from 31 high schools competed at Capital High School Saturday, September 14 in the Capital Invite cross country competition.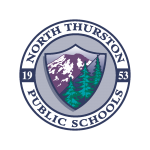 The Capital Invite started 26 years ago with just local schools competing. Now, runners from all over the state compete making it the largest invite in the state.
Danelle Wright, Capital cross country coach, praised the experience. "The event builds connections as runners get to compete against one another in races (eight) that feature the same grade," she said.
Brad Hooper, North Thurston High School assistant coach, was excited with the outlook for the Rams team. "We are in good shape and have extremely coachable athletes that listen and apply race strategy," he stated. "The competition here is outstanding and the event is extremely well run. The volunteers are awesome and we get to see all levels of competition."
Local Thurston County high school teams from Capital, Olympia, Tumwater, Black Hills, River Ridge, North Thurston, Timberline, Rochester, Tenino, Rainier and Northwest Christian high schools competed, along with several local Middle School teams.
Wright spoke about the atmosphere the event creates to make it a fantastic experience for every athlete and team competing. "The running community in general in the south sound region is very supportive between the schools," she said. "At Capital, we coach a culture that strives to encourage and support all runners."
Local Top Ten Finishers Included:
Senior Boys
Connor Griffith 10:58.44, Olympia
Noah Phillips 11:08.27, NW Christian
Garrett McSheffrey 11:15.97, NW Christian
Max Barnes 11:22.35, Olympia
Ben Kosa 11:23.35, Olympia
Senior Girls
Olivia Bailon 13:52.82, Tumwater
Payton Huss 14:33.57, North Thurston
Shasta Hecht 14:38.74, Capital
Sophie Beadle 14:40.88, Rainier
Lillian Gow 14:47.32, Tumwater
Junior Boys
Samir Amin 11:15.16, North Thurston
Ian Coker 11:53.97, North Thurston
Troy Peternell 11:58.93, Capital
Junior Girls
None
Sophomore Boys
Ethan Coleman 11:13.68, Olympia
Beau Fields 12:04.94, Tumwater
Jeron Griffin 12:07.20, Black Hills
Levi Jennings 12:10.82, Rochester
George Merrifield 12:14.78, Olympia
Sophomore Girls
Aubrey Harrington 13:46.46, Capital
Selena Niemi 14:25.17, Rainier
Freshman Boys
Riley Wilson 12:16.21, Timberline
John Hoffer 12:18.88, Tumwater
Dagim Cherniske 12:37.98, North Thurston
Freshman Girls
Josie Ryder 14:59.88, NW Christian
Rachel Carlson 15:23.90, NW Christian
All results are posted at the Athletic Net website.