The rewards and paybacks haven't just been paychecks. Not for Brian LeTourneau.
Teaching – something LeTourneau has done since he began teaching at Jefferson Junior High in Olympia back in 1969 – has always been about interacting with students as he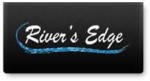 taught economics. And the biggest reward is watching his students achieve, learning a subject they knew nothing about before they started taking LeTourneau's economics class at Olympia High School.
And this spring LeTourneau got what he admits was an unexpected high five. Four of his students in his economics club at Olympia High School surprised even LeTourneau. They placed second at the National Economics Challenge. With no seniors on the team – John Bussey is a junior on the team and was taking LeTourneau's club class for the first time – expectations were moderate for their chances of going to nationals in New York City.
But Bussey and his classmates – freshman Gabriel Ong, sophomores Hugh March and Andrew Pan – did the unexpected. They reached the finals.
"It was a fantastic experience," Bussey said. "Very exciting."
LeTourneau, who is 72 years old and graduated from high school in 1964, retired from teaching at OHS in 2000. But he didn't stay retired for long. The next school year, he began teaching Olympia High School's economics club, teaching it mostly on Saturdays. His reason for coming back and resuming teaching was simple.
"I love it," he said. "I just love it. I'm teaching them something that I consider is very important."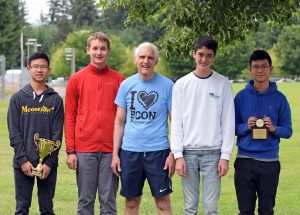 These four Olympia students – along with Bussey there were two sophomores and a freshman – kept advancing, winning the state challenge and became one of 11 teams from across the country to advance to nationals. The final round at nationals – Olympia High verses Mount Hebron High School from Maryland – was on national TV, carried by CNBC. That national audience added to the reward of their achievement and to tension of the moment.
"Yeah, most definitely," Bussey said with a chuckle when asked if the watching TV audience added to the drama. "It's a little more scary when you're on TV. We had a good team dynamic, which was helpful."
To help make the trip to New York easier, LeTourneau paid for the plane tickets and the National Economics Challenge, which hosts the national competition, paid for the hotel and meals. For directing and teaching OHS's economic club, LeTourneau is paid a "tiny stipend," and yet he helps pay for the costs of the trips for the kids.
"He puts so much more money into it than what he gets," said Matt Grant, Olympia High School's principal. "He's clearly a guy who is super passionate about what he does. He communicates that passion and kids get excited about it."
LeTourneau's commitment to teaching for 50 years hasn't gone unnoticed or unappreciated. He was inducted into Olympia High School's Alumni Association's hall of fame five years ago. And the thank you notes sent to Olympia High School for LeTourneau, who started teaching at OHS back in 1975 after teaching six years at Jefferson Junior High, just keep coming.
The thank you notes have been regular mail for Grant and Olympia High School. Gordon Elwood, a student from last year who had a perfect 4.0 GPA and won a phi betta kappa scholarship award, sent a heartfelt letter to LeTourneau about how he made such a difference.
"Gordon said, 'I don't think I'd be going to Williams College without you and the things you did for me,'" Grant said, reading from the letter. "'You are one of the most selfless people I've ever encountered. And I hope you keep teaching econ for as long as you can because I want as many kids as possible to have the experience I had with you as a mentor and role model and brilliant teacher.'"
Grant said thank you letters like that are real typical in what he sees from students who have taken classes from LeTourneau. Because of LeTourneau's encouragement, many of his students even start Roth IRA investments.
"His love for teaching is probably beyond anyone I've ever met," Grant said. "He's so committed to the kids. It's all about the students to him. He's much less interested in the awards. The achievements he gets. He's much more interested in what the kids learn and what they do in the future."
LeTourneau is a very student-center teacher.
"As student centered as I've ever seen," Grant said.
LeTourneau has always been motivated by helping kids find a better tomorrow, a possible profession or simply to inspire them.
"He's an earnest man dedicated to educating youth about economics and finance," said Carie Bussey, the mother of John Bussey. "Imagine how many students he has taught and positively influenced."
When asked what the thank you letters have meant to him over the years, LeTourneau talked about how one exchange student from Japan wrote to say he had returned to Japan and became a banker. Knowing he's helped shape students' lives, helping them find a better tomorrow, is very satisfying for LeTourneau.
"I've had things like that happen a great deal of times," LeTourneau said about receiving thank you notes. "It's very satisfying. I look back and think, 'Thank you, Lord.' I was chosen as teacher of the year about five years back. I gave a presentation and said I was paid to do this. It's been a blessing."
A blessing both for LeTourneau and for the students he has taught.