Each time the catalog of class offerings for the Olympia Community Center (OCC) came out, Jane Brody noticed Hawaiian dance listed as one of the options. After several years of considering it, in the summer of 2004, she acted. "I thought, 'I'll just try it for the summer and see how it is,'" says Brody. "Then I met Eileen and there was no turning back."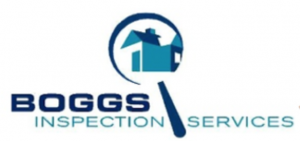 For more than 20 years, Kumu Hula Eileen Mumm has been teaching beginning and advanced hula classes through the OCC, sharing her knowledge of Hawaiian dance, language and culture with local students – just as her title implies. Kumu hula means a teacher of hula. Many have been with her even longer than Brody. While dancing is the focus, the halau (a school, academy or group – usually a hula school) clearly provides a strong and supportive network for all its members.
"There's so much cooperation and cohesiveness and a real sense of aloha spirit in Eileen's classes," says Sue Walsh, who joined one of the first classes in 1998 after moving to Olympia when her husband was transferred to JBLM. "It doesn't matter what background you come from, everyone accepts you and you feel welcome. It draws the community together."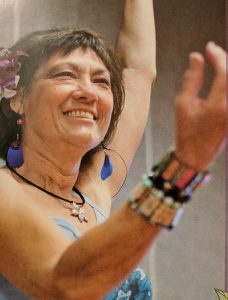 Retired critical care nurse Kathy Hughes agrees. "Eileen is a charismatic and inclusive person," she says. "She makes everyone feel like you're part of a family."
Mumm's path to becoming a kumu hula involves a degree of serendipity. Growing up in Seattle, she visited a friend's halau and was introduced to the teacher, who promptly put her on the spot by asking, "So when will you be in class?" Mumm laughs. "She caught me so off guard that I couldn't respond. I showed up the next week."
As Mumm continued her training, one frequent visitor to her halau was George Na'ope, a legendary kumu hula, master Hawaiian chanter and one of the driving forces in preserving and revitalizing Hawaiian culture worldwide. In 1964, Na'ope founded the Merrie Monarch Festival, an annual week-long celebration of traditional Hawaiian arts, crafts, and performances featuring a three-day hula competition.
When Mumm moved to Kona as an adult, she again encountered Uncle George, as he was known. Like her previous teacher, he had a question. "Why aren't you in my class?" She began attending and soon became his regular substitute if he was unable to teach for any reason.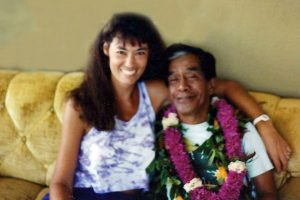 "He always played ukulele and sang for us and I told him, 'But I don't know how to sing,'" says Mumm. "He said, 'Don't worry. I'll help you out.'" When she returned to the mainland, she began teaching her own classes through the Olympia Parks and Recreation Department.
The halau has evolved as students have formed close connections and grown in confidence. "It's been amazing to observe," says Mumm. "In the beginning, some showed up for exercise and some because they like Hawaiian music. Now we have an incredible group of people who come together nor just for dancing but for each other."
Mumm refers to the students as hula sisters, a name that rings true, says Brody. "People have supported me when I needed to do medical trips and no one else could take me. We care about each other when family members get sick or someone has something to celebrate."
The halau offers physical benefits as well. Hughes suffered a partial spinal cord injury and noticed a difference after she joined the class. 'I went to see my physical therapist after I'd been dancing for a while and he said, 'I don't know what you're doing, but it's working,'" she says.
Some members perform once a month at the Lodge at Roo Lan, a senior care community, and do shows during the spring and fall arts walks. When she joined the halau five years ago, Jamie Lee, owner of Jamie Lee & Company in downtown Olympia, had no plans to perform. "I was just going to dance for fun, but something about performing is rewarding," she says. "It makes me work a bit harder and gives me more incentive to practice."
Shows at the Lodge are particularly satisfying, she notes. "It's more than a performance," she says. "It's giving something to people who maybe don't normally get a lot." For Hughes, those events fulfill a need. "After 36 years of critical care, I've missed giving to others. When we go to the Lodge, we have this audience that is so appreciative of what we're doing and excited to see us."
The halau also provides an opportunity to gain a deeper understanding of Hawaii. Prior to joining the class, Lee had been to Hawaii as a tourist, but didn't know much about the culture. Now she studies hula videos, reads up on Hawaiian culture, and attended the Merrie Monarch in 2018 along with fellow halau member Susan Gillett. "It's kind of snowballed," she says. "I always liked Hawaiian music, but the class has really expanded my interest and knowledge."
After 20 years, the class still confounds Mumm's expectations. "It has been incredibly rewarding," she says. "I never really intended to be a teacher, but teaching has enhanced my world beyond anything I could have imagined."
Beginning and advanced Hawaiian dance classes are offered every session through the Olympia Community Center. To learn more, visit the Olympia Parks and Recreation website.
Thrifty Thurston highlights inexpensive family fun in Thurston County. The weekly series focuses on family-friendly activities throughout our community. If you have a suggestion for a post, send us a note at submit@thurstontalk.com. For more events and to learn what's happening in Olympia, Lacey, Tumwater and the surrounding area, visit our complete events calendar.