Now that the weather is chilly and rainy, parents are limited in how to keep kids busy and active. Thankfully, Thurston County is a winter wonderland of cures for cabin fever. There is something to do for all ages and plenty to keep everyone from being restless and bored.
Hands On Children's Museum offers a place to play and learn all about science, nature, and art. First Friday Nights are free or pay what you can. A donation of $5 per family is suggested. December 7 is all about Slush and Slime. Get gooey with sticky slime. Dr. Science explores the science of snowflakes and the chemistry behind freezing and melting with dry ice and liquid nitrogen demos.
On January 4 is all about polar opposites. Learn and explore the best of both the Earth's hemispheres. Kids will make a Menehune, string leis, and animate sand art. Next, investigate sweater science and make a polar bear hat. Then discover how animals keep warm with blubber and fur.
WET Science Center is always free and offers fun and educational events about our most precious resource: water. Waste-Free Holidays is a fun way to learn how to save money this holiday season. Reptile Zoo and New Year's around the World are great ways to keep kids busy while they are on winter break from school.
Play all day at Charlie Safari Family Fun Center. The bounce houses and play structures are great ways for kids to get exercise indoors while the weather is rainy. All ages can bounce and play. For kids over four feet tall, there's also laser tag. They offer weekday price reductions and discounts for kids age two to four. Children under one-year-old are free.
For the thrill seekers, BoomShaka extreme recreation park offers weekday discounts. Kidjump for the under six-year-old crowd is Monday to Saturday from 9:00 to 10:00 a.m. for $11. The whole family can jump every Monday from 6:00 to 9:00 p.m. for $45 per hour.
Alley Oop Gymnastics Center hosts open gyms on Fridays from 10:00 to 11:30 a.m. for kids under the age of six for $7. Open Gym times for older kids are discounted if you sign up online. Alley Oop offers date night from 5:30 to 10:00 p.m. on the second Saturday of the month. Register online to save $10 and save 20% on a sibling if you sign up in advance. On December 8, the theme is Winter Wonderland and January's theme is Circus.
This season, enjoy downtown Olympia's first seasonal ice rink, Oly on Ice. Ice skate with the whole family from November 16 until January 6 at Isthmus Park. Cheap skate nights are on Tuesdays, November 20 and 27 and December 4, 11, and 18 from 4:00 to 9:00 p.m. for only $8.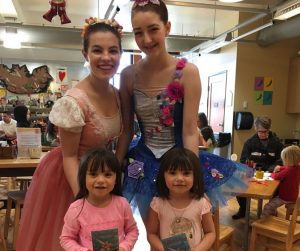 Home Depot offers free kid's workshops that include a craft, certificate, apron, and commemorative pin. On November 24, kids can assemble and decorate a gingerbread picture frame Christmas ornament. December 1, build and decorate a model sleigh pulled by reindeer. These hands-on workshops are from 9:00 a.m. to 12:00 p.m.
Michael's Craft Stores offer fun craft workshops for kids. Let them have fun while you shop. At just $3 for children three to six and $5 for ages six and up, it is affordable fun. On December 1, kids get to create an advent calendar. Dashing Reindeer on December 8 has a fun reindeer hat craft. On December 15, make a wooden Christmas frame for a fun holiday photo display or for a gift.
Lego lovers will have a blast with Puget Sound e2 Young Engineers. Kids can learn while they play with Wrap it Up on December 21 or December 22 from 9:00 a.m. to 12:00 p.m. Parents can wrap up holiday shopping or gifts, while the kids explore engineering and physics concepts while building with Lego Technic elements.
Teens and older kids will enjoy quality family time at The Painted Plate. The new Santa's Elf package includes two ornaments to paint and a specialty Italian soda for $22 a person.
Find unique gifts with art, weavings, carvings, jewelry and more at the free Longhouse Holiday Native Arts Fair December 7 and 8. Enjoy delicious native foods at the Evergreen State College Longhouse. Photos with Santa for the kiddos is from 1:00 to 4:00 p.m.
When the weather is too chilly for outside fun, going to the theater is a great option to keep kids entertained. Olympia Family Theater presents Tiny Tim's Christmas Carol, November 30 through December 23. This heartwarming tale of compassion and forgiveness is appropriate for all ages. On December 6 at 7:00 p.m. is a special pay-what-you-can performance.
Beat the boredom blues with fantastic fun at these great places that are sure to keep the kids smiling all winter long.