Lacey police Chief Dusty Pierpoint has had a sterling career in law enforcement that has spanned 33 years. And while he remains humbled and grateful for the prestigious opportunity to serve as chief, Pierpoint says it's time for the next chapter and he will be hanging up his badge this October.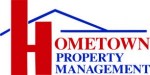 Pierpoint was raised in Eastern Washington, but his father's decision to become a paramedic took the family to Thurston County where he became one of the first paramedics in the area. Pierpoint attended public school in Lacey, graduating from Timberline High School in 1984, and has spent the majority of his life serving the city.
Hanging around the fire department as a child, Pierpoint was exposed early on to a life of civil service. While his stint as a volunteer firefighter and community service officer (CSO) for the Lacey Fire Department was valuable, it was short lived, and he quickly moved into law enforcement after accepting a police officer position at the Lacey Police Department in 1985.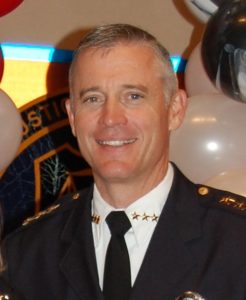 After spending much of his career exploring numerous roles in the department, Pierpoint moved into the role of chief in 2005. As chief, Pierpoint is responsible for 53 commissioned officers as well as almost 10 non-commissioned and volunteer staffers, all of whom continue to work passionately and selflessly in serving the public, regardless of recognition.
"I work with an amazing team of brave and compassionate people," he says. "You form a bond and a relationship of trust, and over the years we've become family. It's made it an extremely rewarding experience."
Pierpoint's love for his community is palpable, which is why he chose to stay and raise his family here. He says Lacey and the surrounding communities are unique in the way that they support their police.
"Not all communities support their police departments, but the people of Lacey have continued to support us and recognize us," he says. "In our profession, we need scrutiny and oversight, but we also need that positive reinforcement that people appreciate what we do."
Within the last 30 years, Pierpoint says challenges facing the community have continued to evolve, with mental illness, addiction, and homelessness currently at the forefront. And while he says it's the responsibility of the police department to recognize and respond to these issues, he's pragmatic in his belief that it takes a village to come together to find solutions.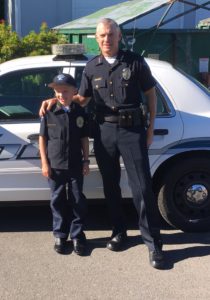 "Simply putting officers through more training regarding these issues is not going to solve the problem. We're not going to arrest our way out of the opioid crisis," he says. "Training is great, but we need everybody to step up and try to figure out solutions, because police officers alone are not going to solve it."
While the next big chapter is unknown, Pierpoint says immediate plans involve spending quality time with his family, which includes his wife, two children, and four (soon to be five) grandchildren, all of whom reside in Lacey. And beyond that?
"Who knows!" says Pierpoint. "I want to travel with fewer time restrictions and I want to try and do something else outside of police work. I don't know what that is yet, but it's a big world and I'm excited to see what else is out there."