Thurston County is an amazing community where individuals, groups, clubs, and organizations reach out in compassion and support of one another. From Olympia and Yelm to Rochester and Ground Mound, we are surrounded by hearts and hands that want to reach out, lift up, and help one another thrive. South Puget Sound Habitat for Humanity is one such group of compassionate, empowering people. Most people know Habitat for their affordable home ownership program. But there is another way that Habitat is giving back to our community.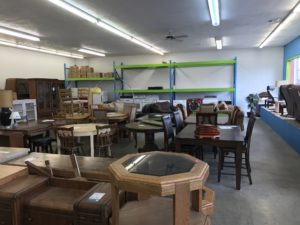 Habitat has two Habitat Store locations in Thurston County – one in Olympia and one in Yelm. These discount home improvement stores sell new and used furniture, appliances, and home improvement materials at 30 to 90 percent off retail prices. Paint, plumbing, couches, cabinets, flooring, fixtures – all of it and more can be found at a Habitat Store.
Shawna Dutton, SPS Habitat's marketing, development and communications manager, describes what a huge impact these stores have in our community. "The store sells donated items at reduced cost and uses the proceeds generated from those donations to cover 100 percent of the overhead of our organization in addition to building 1-2 homes per year," she explains, "which allows 100 percent of donations that come in from organizations and individuals in our community to go directly into our homebuilding program. This sets us apart from a lot of non-profits."
The work SPS Habitat does is needed in Thurston County now more than ever. "Thurston County is in an affordable housing crisis," Shawna shares. As Habitat works to help those in need find affordable housing, the amazing community of Thurston County works to help Habitat. One such compassionate group is Puget Sound Energy (PSE). "Private partners and organizations help increase our impact and one of those is PSE," she adds.
One year ago, SPS Habitat purchased the location for their Yelm store. Of course, this meant that there were some things that needed fixing and updating. One of those things was the lighting. As with many older buildings in our area, their new store had very old (and expensive) halogen lighting. PSE's small business program was able to help with a complete lighting retrofit. The savings from the project allowed Habitat to keep those dollars working towards building more affordable housing for hardworking individuals and families in Thurston County.
"Without even asking, PSE stepped in and said, 'Hey, can we help?'" Shawna can't help but smile as she tells the story. "We thought they meant buying us new light bulbs. But they were talking light bulbs, fixtures, and an electrician to take care of all of it – at no cost to us!"
Christine Hoffmann, outreach manager in Thurston and Lewis Counties for PSE, shares about their Small Business Direct Install Program. "We are here for all small business," she explains. "It's a way for us to give back to our customers." PSE will send out a small business energy efficiency team to perform an audit and install low-cost and no-cost energy solutions for small business. "Small businesses and non-profits need to keep their doors open," she continues.  "To be able to help out Habitat so they can give back to homeowners is awesome!"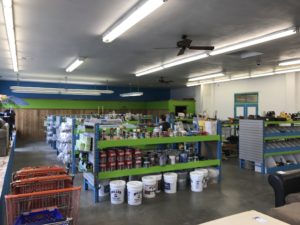 PSE worked with the Yelm store manager around shopping hours and, within a week, had the improvements done. Not only did this save Habitat the cost of the upgrades, they are already seeing savings in their power bill. PSE is a powerful partner lighting the way home for local families.
While groups and organizations can partner together with Habitat to increase their impact in Thurston County, individuals have ample opportunities to get connected through their stores. "We have an opportunity for everybody to volunteer depending on your skills and interest," says Shawna.
Some of these opportunities include:
Sorting tools and materials
Packaging and stocking
Customer service
Donation pickup
When asked about the feedback that volunteers give, Shawna got a little teary eyed. "One of the biggest pieces of feedback I get is that our volunteers feel like they have a purpose," she shares. "We have a lot of retired volunteers and this keeps them connected to their community." She also says that it gives retail experience to people who haven't had it before, giving them marketable skills for the business world.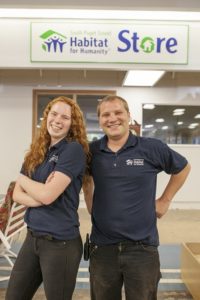 With less than five fulltime employees between the two stores, the backbone of this amazing venture is their volunteers. And with both locations open seven days a week from 9:00 a.m. – 7:00 p.m., there are plenty of times for volunteers to commit.
Can you tell the difference between a roofing nail and a carpentry nail? Habitat needs you!
Do you want to get to know Thurston County more? Habitat's donation truck is out daily and would love to have you on board.
Do you want to make an impact in the lives of your neighbors? Then getting involved with a Habitat Store is for you.
For more information on donations and volunteering, visit one of the Thurston County Store locations.
Olympia Store
400 Cooper Point Rd SW, Olympia
360-956-3456 ext. 2
Daily: 9:00 a.m. – 7:00 p.m.
Yelm Store
207 Yelm Ave. E, Yelm
360-956-3456 ext. 3
Daily: 9:00 a.m. – 7:00 p.m.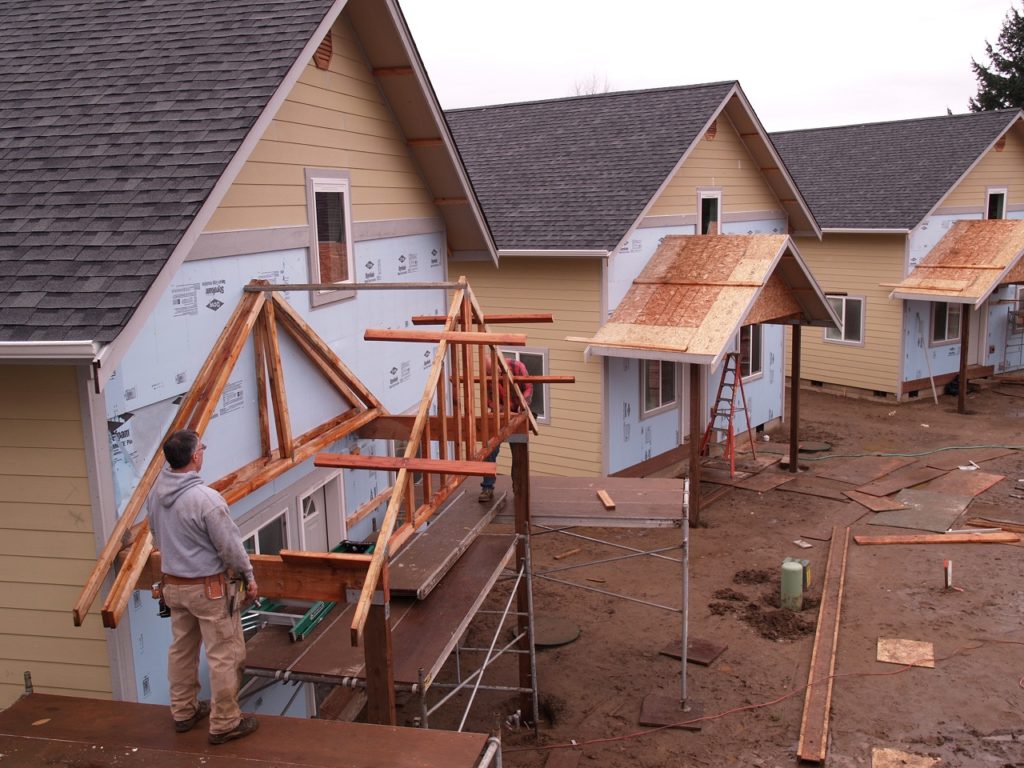 Sponsored