Lauren Herseth's volleyball career – both as a player and coach – is loaded with memorable achievements.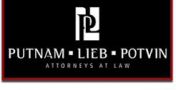 She was an all-state selection and 4A Narrows League most valuable player during her senior year at Olympia High School. She later helped Central Washington University to three consecutive NCAA tournament appearances between 2012 and 2014 with her serving as team captain that final season.
As an assistant coach, she helped Saint Martin's University break the school record of most wins during an NCAA Division II season in 2017. She has also been a successful youth volleyball coach, guiding the Oly Reign Volleyball Club's 13U blue squad for the last three years.
And those are just a few of the feats she has accomplished in volleyball.
Ask her what moment she holds above all else and her reply won't feature a match-winning kill or any honor that was bestowed on her. You won't hear about some amazing pep talk she gave as coach that powered her team to some monumental against-all-odds triumph.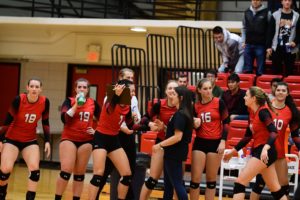 It's a little more personal than that.
"I don't have a specific memory that sticks out, but rather all the relationships I've built over the years," Herseth said. "Almost every influential person in my life is somehow connected to my volleyball playing or coaching career, and for that I'll always be thankful for the sport."
Growing up, Herseth's sport of choice, however, wasn't volleyball. Surprisingly, it was basketball. She didn't even start playing volleyball until the fifth grade, and even then, it still ran a distant second to the hardwood in popularity.
As she entered Olympia High School, she needed some encouragement from her parents to keep playing volleyball as a freshman.
Thurston County is certainly better off because of that.
"I didn't even recognize I had such a knack for the game," Herseth said, "but thanks to Olympia High School coach Creighton, the rest is history."
Laurie Creighton, the Bears' long-time coach who constantly gets the most out of her teams, believed in Herseth, pushing her to maximize her potential. At five-foot-five, Herseth was far from the ideal height for an outside hitter, especially in the gifted 4A Narrows League which, at the time, featured an abundance of athletic six-footers.
Undersized? Sure. Overpowering? Absolutely. That was Herseth when she played.
Creighton labeled her as a playmaker, and she did nothing to harm that reputation when she arrived at Central Washington University where she etched her name in the school record book a handful of times before departing Ellensburg four years later with a degree in education.
It was during her playing years, first with the Bears and later with the Wildcats, when she was bitten by the coaching bug.
"I started working one-on-one with players when I was in high school, and coaching seemed natural even then," said Herseth, who is entering her fourth year as a physical education teacher at Washington Middle School. "During my time at CWU, I really developed a knack for coaching at camps thanks to CWU head coach Mario Andaya and assistant head coach Chloe Solum. They really sparked my interest to continue on a coaching path after I graduated. So when the possibility of coming home after graduation was an option, coach Creighton was the first person I contacted."
She coached a season with the Bears before joining the staff at Saint Martin's three years ago – the same year she also started coaching youth volleyball players with the Oly Reign.
"After graduation, it all fell into place, and I was excited to give back to the OHS volleyball program while learning from Creighton," said Herseth, who is currently obtaining her masters in athletic administration. "After coaching under her for a season, I knew it was something I wanted to do more of, and it was comforting to know that I had an opportunity to influence the volleyball community that I grew up in."
Herseth has definitely taken full advantage of the opportunity, turning volleyball into a year-round commitment for her.
In addition to coaching at Saint Martin's and with the Oly Reign, Herseth started her own business this year – Athletes That Play (ATP), allowing her to do pop-up clinics and camps. She also is the camp director at Saint Martin's, running five or six camps a year, and spearheads the Lacey Parks and Rec-sponsored Girls in Sports free clinic.
"Coach Lo is someone who loved what the game of volleyball gave her as a player and wants to help all kids get that same enjoyment out of the game" Saint Martin's volleyball coach Jon Killingbeck said.
She coaches at SMU between August and November. Once the season wraps up, she moves directly over to club coaching, which runs through May. Her "slow" month occurs in June and is immediately followed by July and August, which feature the lion's share of camps.
"It's definitely a hectic schedule and my friends think I'm crazy," Herseth said, "but I can't imagine life any other way."
When she was 16, she jokily informed Creighton she was going to come back one day and take her job, not really knowing the passion she would later develop for the sport.
"At that age, I actually had no idea what I wanted to do, and in all honestly, I never thought I would be back in Olympia so soon," Herseth said. "It feels like a lot of this fell in my lap, but I have an outstanding network of people in this area and I think I am where I'm supposed to be. I am very passionate about investing in students and athletes' lives and having a positive impact in our community because so many people did that for me."