Noah Aden loves movies. Older films, new releases – he loves them all. As the manager of Yelm Cinemas, he not only enjoys watching films himself, but gets pleasure from seeing the audience's reactions.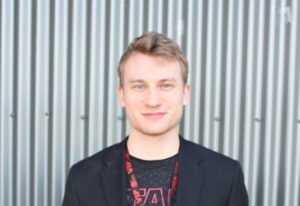 "Movies are important to me," he says. "My favorite thing is seeing customers excited about going into a film. They get to sit down and forget about their bad day and enjoy what's on the screen.
Yelm Cinemas offers a bit of something for everyone. As the summer movie season begins, the community can look forward to blockbusters like Incredibles 2, Jurassic World 2, and Ant Man and the Wasp. "It's going to be really busy. We're looking forward to it," says Aden.
Once a month the theater has Take Back Mondays where older films get a new lease on life, offering some viewers a chance to see them for the first time. "People get to see these films that they grew up with on the big screen again for just $4.50 a ticket," says Aden. Films like Boyz in the Hood and The Sandlot will all be brought back to life on the big screen.
As always, the theater provides free refills on soda and popcorn, but starting in early May there will be a twist: a new interactive soda machine with different flavored shots. "You can get a strawberry Mountain Dew and really mix it up with flavors," says Aden. Refreshing new flavors await you, just in time for the summer movie season.
Visit the Yelm Cinemas website or call 360-458-8933 for showtimes and more information.
Sponsored