It's 11:59 p.m., you're exhausted. Shoes off, begging-for-your-bed kind of exhausted. If you've ever planned and hosted your own wedding, event, or party, you likely know exactly what I am talking about. After months of planning, countless hours of shopping, and no less than a half-dozen Pinterest fails – it's never as easy as it looks – your epic DIY party is over. And all you have to show for it are a couple of selfies that aren't even good enough for Instagram, blisters from running all night in your adorable shoes, and a huge mess to clean up.
If only you had had a hidden hostess. Someone to ensure every detail of the event was a success so that you could be a guest at your own party, enjoying your company – that is after all the purpose of a party. Right?
Well let me introduce you to Ashley McCabe, one of a growing list of female entrepreneurs working to re-energize Olympia's small business scene. Ashley and her family moved back to Olympia three years ago. After organizing several local events and parties for friends and being asked for her card, she realized at the time there really weren't any local, private event planning services and clearly there was a need. Being a native Olympian and feeling the contagious energy from the current revitalization efforts taking place throughout town, Ashley was inspired and decided to make her passion into her profession and officially launch Oly Events, a full-service, customizable event planning service.
Some may think of event planners as being impersonal – someone from the venue you rented, or a corporate planner from Seattle. Many of these companies offer set packages and have limited time to really get to know you. With Oly Events it is the exact opposite. Ashley prides herself on getting to know her clients and offering event specific, customized planning that is locally sourced. Ashley looks for the not-so-well-known, unique venues and vendors around town, showcasing the true beauty and talent of Olympia all the while revitalizing the community.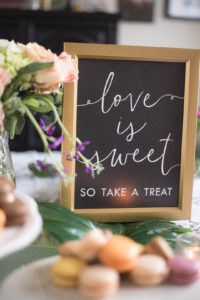 When it comes to event planning, most people just think of large weddings or corporate events, but no job is too small for Oly Events. Ashley has planned and coordinated events for as few as 10 people and it all starts the same way – getting to know the client and their needs. If you already have a design in mind and venue secured, Ashley can step-in and manage all the finer details. Or she can help you create your vision from the very beginning, offering a full suite of services. "My goal is to take the worry out of hosting something that is both special and memorable," says Ashley.
The private party, be it a backyard barbeque, baby shower, birthday, bachelor/bachelorette, or holiday party, is Ashley's favorite. "It is the most intimate experience you can create for someone, and it is affordable on any budget," says Ashley.
In the days of DIY and Pinterest, why should someone hire a planning service like Oly Events? For Ashley it comes down to three things: time, enjoyment, and budget. "The idea that DIY is less expensive or easier is rarely the case," according to Ashley. After researching, learning, and buying supplies many people end up frustrated or disappointed in their results, ultimately wasting time and money. Hiring a planner allows you to oversee the event while also enjoying it. Having someone in the background working with vendors and contractors, setting up and tearing down, so you can spend time with your guests ensures a special and memorable day for everyone. And contrary to popular belief, event planning services are not just for the rich and famous. The customized options and complimentary consultation makes Oly Events a budget friendly opportunity for anyone.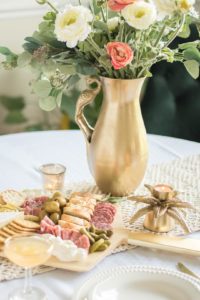 Whether you are planning a wedding or party in a year or one month from now, consider Oly Events. Ashley is very personable and attentive to details. As a certified event planner, she will get to know you and infuse a local, handmade feel to your event. But more than that, as a full-service planner, Ashley is also experienced with web design and event apps, all in addition to handling vendor contracts and staffing the set-up, serving, and clean-up of your event.
So why not let Ashley and Oly Events help make your wedding or next party a worry-free, relaxed, and unforgettable experience? Learn more by visiting the Oly Events website or get social and be inspired by some of her latest work on Pinterest, Instagram, or Facebook.
Sponsored