Well 80, the all-inclusive brewery and pub located in downtown Olympia, has been an absolute hit since opening its doors over one month ago, perhaps no surprise to any patrons who have waited for a table during one of the many busy nights the last few weeks.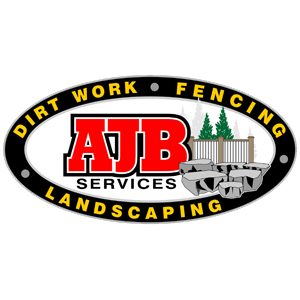 Cheery, open, well lit and buzzing with customers, Well 80 has continued to thrive and is becoming a downtown Olympia staple, located on Fourth Avenue next door to Ramblin Jacks. So successful in fact, the brew pub has had trouble keeping up with demand from thirsty clientele.
But as owner and Director of Operations Chris Knudson says, it's not a bad problem to have.
"We had six beer collaborations when we first opened that we went through within the first two weeks," Knudson says. "For a while, the beer menu was changing daily because we were flying through so much. So that was a surprise – a good surprise. It's nice to have the volume"
Thankfully, Knudson is in good hands with pro brewmaster (or "beer doctor") Pearson on staff.
Pearson, an Oregon native, has been a professional brewer for more than 13 years, but most recently spent five years as head brewer at neighboring Fish Tale Brew Pub in Olympia. He made the switch to Well 80 because he was enticed by the well water.
As anyone who's followed along with Well 80's story knows, the building sits above an original artesian well, number 80 out of 96 in Olympia. The water, with an average flow rate of 35 gallons per minute, pumps consistently in the back and is used to make all of the beer brewed in-house at Well 80.
Pearson is currently the only one brewing all the beer on-site, but says he will be training several employees soon so he can have more hands on deck to keep up with demand.
The first two beers Pearson put out were a standard IPA and the ever-popular Hazy IPA. Currently he is working on a Belgian abbey ale he's calling Abbey La Forge, named after the iconic Star Trek character Geordi La Forge. Pearson says down the road he wants to try more experimental beers, including barrel aged and sour beers.
When asked what inspires him when dreaming up new
concoctions to brew, he says his philosophy is simple.
"Right now, I'm just trying to brew enough to keep the taps full," Pearson states. "But mostly I just brew what I think people want to drink. Or what I like to drink."
Pearson feels fortunate to be working alongside Paul Knight, brewmaster at the Olympia Brewing Company from 1974 to 1997, who has given Pearson the original recipe for the infamous Olympia Beer. Knudson said their 1964 version, aptly named Oly '64, has been a consistent seller and a dark version of the lager will be coming out soon.
Well 80 currently has several rotating guest taps from several local breweries and cider houses, including Triceratops, Three Magnets, Top Rung, Fish Tale and more. But Knudson says that while the establishment will always have the ability to keep guest taps on, they have 16 taps that they hope to have pouring all Well 80 brewed beer.
Knudson and his team recently participated in the annual Adult Swim: Beercraft, an adults-only event benefiting the Hands on Children's Museum in Olympia, where Well 80 was able to showcase some of its delicious beers for the first time at a public event. Knudson says they plan on participating in as many beer based events as possible in the coming year, including Olympia Brew Fest and the Tumwater Artesian Brewfest.
When summing up his new business, Knudson describes Well 80 as "all inclusive."
"We've seen a pretty wide cross section of people so far," says Knudson. "We want to be welcoming and accommodating to all."
The establishment makes this possible by offering a 21-and-over bar area as well as an all-ages section. The menu also boasts well-rounded pub fare featuring popular items like hand tossed pizzas, chicken and waffles, flash-fried brussels sprouts, even a meatless burger, surely satisfying all palates and dietary preferences.
As spring rains its way into summer, the restaurant will be opening up the outdoor seating and provide a full bar and limited food menu.
Besides word of mouth and managing his web and social media channels, Knudson hasn't had to pay for any advertising. Knudson attributes his success to a prime location downtown, as well as an already loyal customer base.
"I think people in Olympia are just excited for new stuff downtown," Knudson said. "I think it's a good time for people to be opening up shops here, and the more appealing we can make it the better. I think downtown is a cool place, and it's only getting cooler."