Stretching the food budget is a legitimate concern for most people, especially those with limited income. The Olympia Farmers Market now offers a fabulous, money-doubling incentive to enjoy more fruits and vegetables for people using SNAP/EBT Supplemental Nutrition Assistance Program. It's easy.
Stop by the Market's main office where your EBT (Electronic Benefits Transfer) card will be swiped for any amount of your choosing. You will receive an additional dollar for dollar match, of up to $10 per day, per card holder, in $1 Fresh Bucks vouchers that can be spent with any local farmer on locally grown fruits, vegetables, herbs, mushrooms and edible plant starts.  During the regular Market season you can purchase up to $40 of additional produce each week ($10 per day for four days). That's no "small potatoes."
The Fresh Bucks program originated from the Food Insecurity and Nutrition Incentive federal grant program. The Washington Department of Health was awarded this grant for just under of $6 million. Mary DiMatteo, the community outreach manager, explained that the Department of Health is an "excellent partner," and added that she is deeply pleased that the Market can play a supportive role in providing access to Market produce for families on a tight budget, looking to increase their healthy food consumption. Nutritious food is integral to overall well-being. Our area is fortunate to grow delicious and abundant produce. The farmers also benefit by selling more produce directly to the consumers. "It's a win-win situation," DiMatteo exclaimed.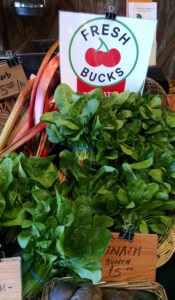 Shoppers can easily identify which vendors accept Fresh Bucks. Bright signs with the Fresh Bucks logo are displayed at all qualifying vendor booths. With the season getting underway, it's worth a trip to the Market to behold the vibrant greens. As the weather warms up, the array and variety of produce increases with such favorites as strawberries and tomatoes. Don't miss out on any of it!
The Market also accepts Women, Infant, Child (WIC) checks and Senior Checks. For more information, visit the Olympia Farmers Market website.
Eat Well – Be Well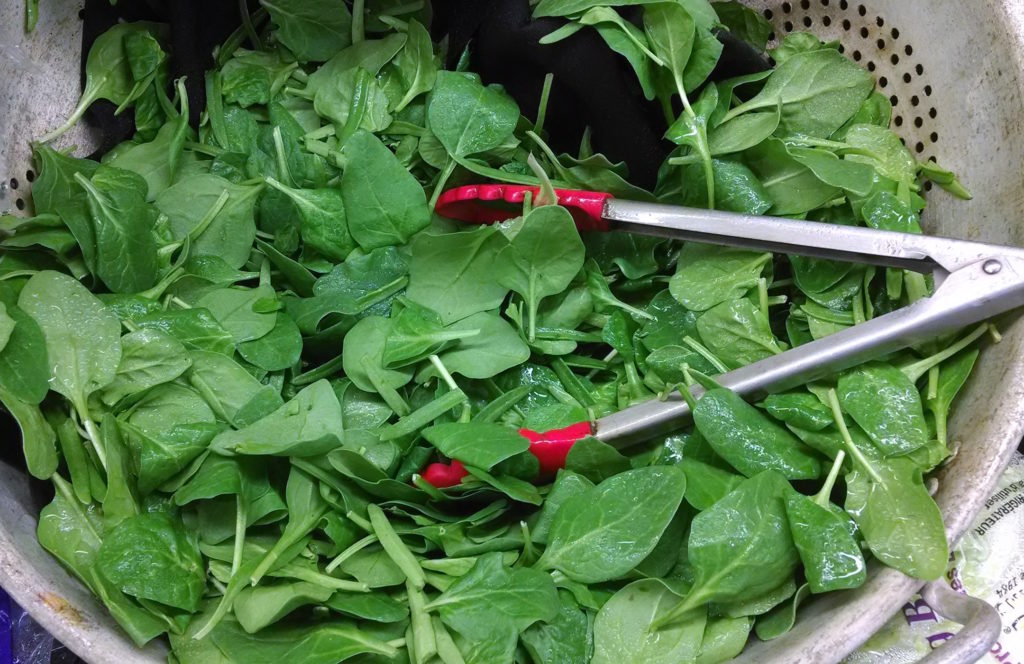 Sponsored