Derek Weldon briefly pauses the interview, opting to scan his surroundings in an attempt to locate where his youngest son has wandered off to.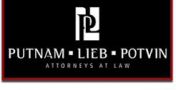 It takes less than a second and the mystery is solved as 20-month old Crew exits the Olympia High School dugout wearing a Bears' battling helmet. The oversized headgear makes the grinning toddler look somewhat like a giant baseball bobble head.
Weldon, who is in his first season as Olympia's head baseball coach, is less than 10 minutes removed from a heartbreaking home loss to South Kitsap.
The ending of the contest obviously doesn't sit well with Weldon as his Bears held a two-run lead in the top of the seventh and needed just one out to secure the victory.
A fluke play, which saw an innocent enough looking grounder prolong the game after ricocheting off first base, resulted in the Wolves' first run in the final inning. Unfortunately for Olympia, seven more runs would follow, turning a certain defeat for the Wolves into an unlikely 4A South Puget Sound League victory.
Weldon had shown little emotion since the final out took place, knowing that this one, albeit through a bit of bad luck, got away.
Crew's appearance, however, generates a small smile.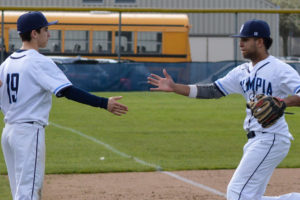 "I just think this is a place we can build something special," Weldon said.
At the same time Weldon was making this assessment, his wife, Jennifer, could be seen in left field lobbying in pitches for the couple's 6-year-old son, Callum, to hit.
Last year at this time Weldon and his family were living just outside Nashville in Cookeville, Tennessee – home of the Tennessee Tech Golden Eagles.
He was in his third season as an assistant coach at the college. It proved to be a banner year for Tennessee Tech. The program won the Ohio Valley Conference before advancing to the NCAA Regional round where the Golden Eagles defeated top-seeded Florida State.
The win occurred at the start of June.
By the end of the month he was heading back to Thurston County after being named the Bears' new baseball coach.
"I actually didn't know if I was going to coach high school again," Weldon said. "I wasn't just going to coach to coach. It had to be the right opportunity. I was looking at a couple colleges when I heard about this job."
Weldon's trek to Olympia High School has certainly been an unconventional one.
A native of Texas who played at Southern Arkansas University, Weldon spent five seasons at Timberline High School, the final two as the Blazers' head coach in 2011 and 2012, leading the program to back-to-back state playoff appearances for the first time in school history.
From there he went to Oklahoma where he coached at Muskogee High School for two seasons before arriving in Tennessee.
"Coaching Division I baseball, that life is a little crazy," said Weldon, who was named the 3A Narrows League coach of the year in both his seasons with the Blazers. "We decided we wanted to move back to the Pacific Northwest. We loved the area and decided this is where we wanted to raise a family."
While Weldon is a new face at the school every member of his coaching staff is an Olympia High School graduate.
His assistants include Reid Hamblet, who was a fifth-round selection by the Baltimore Orioles in the 2005 MLB June Amateur Draft; Brady Hoover, who was the head coach at Yelm High School for several seasons; and Nate O' Bryan and Casey Thorpe, who both played collegiately at Saint Martin's University.
"I want the players to be proud of being here and be proud that they are putting on the 'O' because it means something," Weldon said. "Having these guys around they can speak on the tradition we have here. I want these kids to be excited about that. I want them to carry it on."
Featuring a senior-heavy roster, the Bears won seven out of their first 10 games this season, already equaling their win total for last year.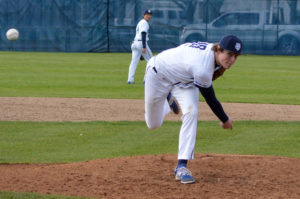 "They've been awesome," said Weldon, who has 10 seniors on his team. "They bought in immediately. These are kids that are hungry to win and they're learning and competing. Anytime you have someone bring in new stuff, it's going to be tough to learn, especially in this state where you have very little time to prepare before the season starts, but the seniors were locked in from the start."
Weldon listed Brendan Nee, Braedan Lane, Noah Peralta and Alex He as some of the team's senior standouts this year.
"It's hard to say that one guy has stepped into that leadership role because it's been several seniors," Weldon said. "They're all incredible kids. They're going to be doctors and lawyers. They're going to be great citizens."
The top six teams out of the 4A SPSL advance to the playoffs. The Bears last made the state tournament in 2013.
"We're very excited for the opportunities here," Weldon said. "And just really happy to be back."