The River Ridge High School boys track team views it as their event – the 4×100 relay. Over the last five years no program has dominated a specific event in the 2A classification quite like the Hawks have in this relay.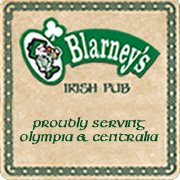 Last year's team of Drayden Alexander, Alex Coleman, Tyler Robinson and Josh Braverman won the event at the state meet in a speedy 42.92 seconds, giving River Ridge its remarkable fourth 4×100 relay state championship since 2013 – a feat no school had ever accomplished.
"The event has always been a part of Ridge," Robinson said. "That's been our title. We were able to bring it back last year. We don't want it to go away again. Keeping the 100 relay is one of our main goals."
The Hawks won three consecutive state titles between 2013 and 2015 before finishing sixth in 2016.
Robinson, now a senior who ran the third leg of the event last year, knew the title was coming home the moment he handed the baton to Braverman, a multiple-time state champion who know runs for the University of Iowa.
"We had a little bit of a lead going," Robinson said about last year's state meet. "The handoff was so smooth, and Josh just took off. I know what his speed is like. I knew right then that we had it won."
Braverman easily pulled away from the competition. All that remained was the team's return to the podium to receive yet another relay title.
"I almost cried," Alexander said. "I was really feeling it. We had trained so hard for a year. It was the best feeling ever."
There has only been two teams to break the 42-second barrier in the 4×100 relay during the 20-year history of the Class 2A state track meet – River Ridge holds both those marks, running a meet record 41.49 seconds in 2014 and following that time with an equaling blistering fast 41.93 the next year.
Alexander and Robinson's top concerns last year in the event was simply getting out of the blocks and making a clean handoff. Braverman and Coleman absorbed all the other aspects of the team, such as filling the leadership roles.
Now with both of them graduated, Alexander, a junior, and Robinson are ready to assume those roles as the Hawks look to once again defend their state championship.
"Josh and Alex were the top guys around here," Alexander said. "We all looked up to them. I want that to be Tyler and me this year."
"It was a lot different last year," Robinson added. "It was all on Josh and Alex. All we had to do was watch them and follow their lead, but we're both looking forward to the changes this year."
The first task for the duo? Filling out their team – something that shouldn't be a problem for a River Ridge squad that features plenty of speed.
"Now, we just have to get two new people in and work with them," Robinson said. "We have plenty of fast people come in this season. I've liked how it's been looking so far."
"It's like a mystery who is going to be our next 4×100 team," Alexander said, "but I'm really excited to see how it comes together."
One thing Alexander and Robinson can completely relate to with the newer track members is the overwhelming feeling one can experience when stepping on the River Ridge track for the first time.
"It was intimidating as heck when I came in as a freshman," Alexander said. "Josh was the only person I was worried about (running against) at first, but it turned out there was a lot of other people to worry about. Josh and Alex really guided me through it all my freshman year."
Alexander and Robinson are both ready to return the favor to the newer Hawks.
"It took a little bit to get into my mind that this was no longer middle school track," Robinson said. "It does take a little time. You just have to get through those first few meets."
The relay team took a couple meets to find its footing last year before finding its stride in late April. After a fourth-place finish at the 57th Annual Shelton Invitational, the Hawks were unbeatable, winning the event at the 53rd Annual Shaner Invitational and claiming titles at the 2A South Sound Puget Sound League championships and the 2A West Central District III championships before claiming the state title.
Alexander and Robinson expect to duplicate that success story this season.
"It's definitely my favorite race," Alexander said. "I think it's the team thing. The camaraderie between us is great. I just really vibe with these people. They're my brothers."