The current real estate market in Thurston County is "hot" if you are a seller. A seller's market means that buyers may find themselves competing for a house with multiple buyers and homes often sell for above the original asking price. Now, more than ever, it is crucial to have a professional guiding buyers and sellers through what can be a stressful process. With almost 18 years of experience, Barb Furman of Greene Realty is more than up to the challenge.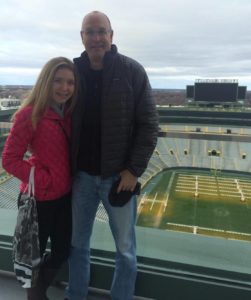 Barb's first real estate experience as a buyer was, in her own words, "Terrible. My calls would never be answered, I found that I was no longer a priority to my real estate agent and I stopped trusting his advice or ability." After years in customer service and with a love for remodeling/interior design, she felt the transition to the Real Estate industry was the natural path for her to take. She prides herself on providing professional, educated and responsive attention to her clients. "Typically, a house purchase is the largest financial investment people will make and I want my clients to trust me, my experience and also to know that when they call, 'I will answer.' I believe it's very important to be available."
Buying or selling a home can be an emotional roller coaster. It is exciting, difficult and overwhelming all at the same time. The circumstances surrounding a house sale or purchase can be joyous, perhaps the need to accommodate an expanding family, or a more somber one involving the loss of a loved one. "I enjoy guiding my clients through their unique experience and being supportive through the process." Barb is sensitive and prepared to meet her clients wherever they are emotionally.  She and her husband, Mark Furman, recently sold their own home and moved closer to town, so she knows first-hand what her clients are going through.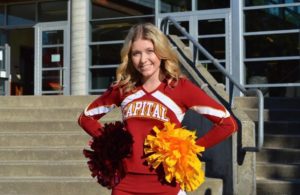 Barb got her start in real estate in King County in 1999. Her mother lived in Olympia and Barb decided that Thurston County was the perfect place to raise her daughter Grace, now a junior at Capital High School. She has been with Greene Realty for the past eight years. "I knew Jim Greene had a unique style and a wonderful personality," shares Barb. She loves the boutique feel of the small office and notes that it feels like a family working together. "Jim stops in my office often to ask how things are going," she says. "He isn't referring just to the business, but wants to know how I am and what my family is up to. It is a special place to be."
Barb believes helping clients manage expectations in this market is important. In the current real estate marketplace, both buyers and sellers need to be prepared for the possibility of a multiple offer situation and a licensed real estate professional is essential. "Having your financing secured through a qualified lender and being prepared to possibly offer more than what the seller is asking are just a couple of the ways to be an attractive buyer," explains Barb. It can be disappointing to lose out on a house that you have your heart set on, but Barb believes that it will work out the way that it is supposed to. "I always tell people that you should never talk yourself into a house.  When the right house comes along, you will know."
In her nearly two decades of living in Thurston County, Barb has embraced the community, lending her time and talents to many organizations including the Lions Club and the local YMCA. The Lions Club helps thousands of people each year with vision screenings and through their glasses recycling program, getting glasses into the hands of those who need them but cannot afford to buy them.
She and her husband, Mark, who works at Heritage Bank, attend many community fundraisers and feel strongly that it is important to put money back into the community. Barb, along her with fellow agents, support the Greene Giving Fund. All agents contribute to the fund and at the end of the year select non-profit organizations to donate the accumulated money. The fund reflects the culture that Jim Greene has fostered within the business and that the Furmans appreciate as longtime residents of the community.
Barb knows buying or selling a home can be a milestone in her client's life.  Her goal is to ensure that it is as stress-free as possible and a positive beginning of a new chapter. For more information on Greene Realty, visit them online at the Greene Realty website. You can reach Barb at barbfurman@greenerealty.com or give her a call at 360-528-4160.
Sponsored