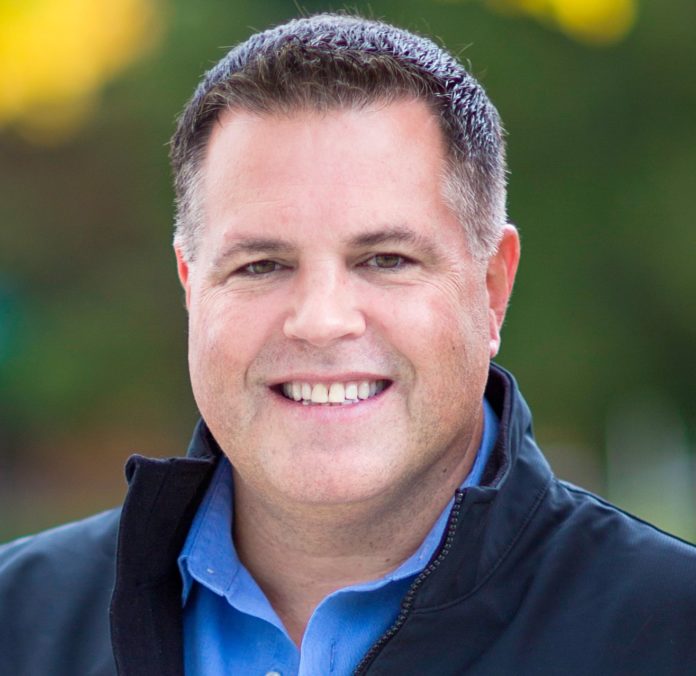 Right after graduating from Timberline High School, Daryl Murrow entered the Air Force. He was just 17 years old. During his six-year enlistment, he studied electronics. Business was the furthest thing from his mind. Then, near the end of his service, he stumbled upon a book that would change his entire course for the future.
"At the end of my enlistment, I was stationed at the Yokota Air Base in Japan and I didn't know what I wanted to do. I was thinking of reenlisting," says Daryl. "But, I walked through the bookstore on the base and I saw title of a book that caught my attention. And it was a business book. Now, the title is really funny: 'Money in Your Mailbox, How to Start and Operate a Mail Order Business.' I bought the book and I took it home and I read most of it."
Daryl says he learned that "an ordinary, average person like me could start a business. Before, I had never really given it any thought." He instantly became consumed with the idea of starting his own business, as if a "switch had been flipped" inside of him. "I had no idea what kind of business I wanted, I just knew I wanted one."
He loved the idea of freedom and working his own hours – something he didn't have in the military. So when he got home, he started to research options. He started selling all kinds of things at swap meets and fairs, just to see what he could sell. In 1993, he took fifty CDs from his collection to the Star Lite Swap Meet.
"I sold half of them within the first couple hours and that's when I knew what my business was going to be – to sell CDs," he laughs. "It's so funny to think about it now because no one really buys them anymore, but back then, it was a big business." Daryl continued to sell at flea markets for a year, before opening up his first brick-and-mortar store in 1994.
His store, The CD Connection, was a buy-sell-trade music and video store in Olympia. He ran it with his partner, Ginger Alva. But just because he had a passion for owning his own business, did not mean Daryl knew what he was doing.
"What I learned was business was far more complex and required a lot more skills than I realized," he says. "You have all your accounting, marketing, and hiring and managing employees. Everything I did was trial and error because, like so many people, I had no experience."
At around year six or seven of being in business, Daryl was really frustrated. He calls it the "Angry Daryl Phase."
"I had grown the business to a certain point and I just couldn't get it to grow any further. I didn't have the skills. As the business grows and you add more people, things can become chaotic and dysfunctional. I needed systems."
That was when another book changed his life. "Someone suggested a book to me. I read it and took their coaching program," Daryl explains. "That's what really changed me."
Daryl says the coach taught him about the systems he needed in order to run an efficient, self-sustaining business.
From Business Owner to Business Coach 
In 2006, they rebranded the store to Boomerang Entertainment, and eventually sold it in 2008.
Meet Daryl Murrow
Favorite thing about being a business owner: I love helping the customers and giving them that great experience.
Favorite thing about coaching: I love seeing that moment when the light bulb comes on and they get and I know their life has now been changed forever.
How the Air Force helped him in business: It taught me discipline and to work until the work was done.


Hobbies:

I love spending time outdoors with my family including my sons Andrew, 17, and Joseph, 24, especially hiking and working in my yard.


His one tip for new business owners:

Research your industry thoroughly. Talk to other people who are already in that industry and find out what it take to succeed.
Daryl enjoyed the experience of working with a coach so much, that I decided to become one. Since then, he has been helping other business owners in the same way he was helped before then.
Along with coaching, Daryl has released a book he hopes will change the lives of others the way the books he read decades ago did for him. His new book is titled Gaining the Systems Advantage and is based on his own business experiences. He shares his own stories and says he doesn't have a problem admitting when he made mistakes along the way. The book also contains the tips and tools he learned that got him out of his "Angry Daryl Phase."
You can order the book online at Daryl's website which also includes Daryl's contact information if you'd like to get in touch.