All students empowered and future-ready.
This is the new collective vision statement for North Thurston Public Schools, the largest and most diverse district in Thurston County. It was developed as part of the district's Strategic Plan, which will inform the decisions and day-to-day actions from early learning to 12th grade at all 22 North Thurston Public Schools. But, what does this truly mean?
"The strategic plan provides a road map to achieve bold goals that are in the best interests of our students," said Dr. Debra Clemens, who was hired last spring as the district's Superintendent. Upon arrival in Lacey, she recognized the district's dedication to providing the highest quality public education to all students – both academics and social/emotional support. The community's long-standing commitment to thriving schools set the foundation for engaging more than 2,000 diverse voices in the strategic plan, approved by the Board of Directors on July 25.
Giving Students a Voice
Having student voices heard on district issues has been key for Clemens since she started, and this process was no exception. In January a diverse representation of more than 150 middle and high school students from across the district weighed in on their values and goals for NTPS.
"Student voice has been a huge focus for us this last year," said Clemens, whose own two daughters attend North Thurston Public Schools. "They are our number one source of information according to community and parent surveys so it is important that we listen to what they have to say about their own education." It is key to the district that all students, not just those who held leadership roles in ASB or had good grades, felt they had a voice and that their needs were heard.
"I loved my school district before, and being involved with this process has increased my appreciation for all the hard work, dedication and love put into our schools," said future Timberline freshman, Sarah Horlacher.
Interestingly, Clemens noted, despite their widely diverse educational and socioeconomic backgrounds, all students in the groups came to the same conclusion: They wanted to make sure there was a district focus on early learning. They reported being most concerned about the youngest children in their communities getting a good start.
When students were asked to define the one guarantee they hope to have from their schools, teachers and administration, the answer was unanimous: "that you care about us." Not surprisingly, when the teachers were asked what they want students to know, it was universally, "that we care about you."
Diverse Voices
Next came the work of a "Core Planning Team." The team included students, parents, teachers, administrators and board members. Clemens encouraged classified staff (food service, custodians, transportation, paraeducators, etc.) to be a part of the group as well. "Bus drivers have a unique perspective – seeing students every day, picking them up from their home," Clemens said. Custodians are another group of staff members who interact with students after school and after sports practices. Their input on the goals for the Strategic Plan has been valuable!
A Compassionate Learning Community
The Instructional Focus Team included a cross section of teachers, coaches, specialists, and administrators from every grade level and subject field, including special education. They approached the planning process from an educator's perspective – how to achieve the goals. "As a former teacher, it was important for me that the goals we set can be achieved with support." said Vicky Lamoreaux, Assistant Superintendent of Teaching and Learning. "What I love about the plan is that it provides a tightly aligned focus for all of us – goals that are achievable and measurable!"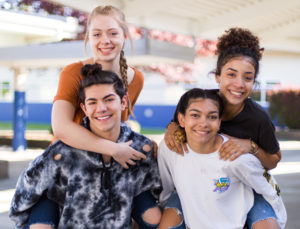 Parent and community forums were also held as part of the process. Parent Ben Rarick, and Executive Director of the Washington State Board of Education, noted the focus on the emotional learning, as well as academics. "I appreciate the focus on the whole child," he said. "I think as a group we realized that academics is a very important part, but not the whole of what schools can do for kids."
As part of the process, including evenings and some Saturdays, each group began with the same original 18 goals and pared them down to their top choices through consensus. All participating groups wanted the district to celebrate diversity in their population and strengthen connections with families and community. The five goals with measurable outcomes for the district eventually adopted were:
Achievement in the Early Years
Responsible, Resilient Empowered Learners
Critical Thinkers and Solution Seekers
Continuous Growth – All Students, All Subjects
Preparedness for Post-Secondary Success
A recurring theme of the Strategic Plan is the district's ongoing desire to be "a compassionate learning community." This vision continues an initiative started in the district to treat each other with kindness, respect differences and make the district "a place where everyone belongs and feels safe." It spread to the City of Lacey and Lacey South Sound Chamber too! "Compassion is a huge part of who we are in NTPS," Clemens said. "That will never change."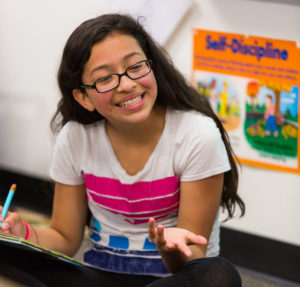 The revised mission of North Thurston Public Schools is clearly stated – "Committed to excellence: Preparing all students for rewarding careers, fulfilling lives and compassionate global citizenship." The plan to implement this mission is ambitious and maps out not only the five goals for student success but includes professional practices for instructional effectiveness.
Four pillars that will be the building blocks of professional practice have been defined as well. These pillars are:
providing culturally responsive teaching and learning

providing a safe climate

fostering strong relationships

results focused learning and collaboration with high expectations
At its core, the plan ensures students will engage in real learning. Opportunities will be provided for field experiences to support classroom instruction. When students graduate from North Thurston Public Schools, they will have a plan and be ready to contribute to society.
"Graduation is my favorite part of the school year," said River Ridge Principal Serenity Malloy. "The district's goal on preparing all students for post-secondary success is powerful because every student – whether they are going to college, joining the workforce or enlisting in the military – has strengths we need to nurture and grow in the 12 years we have them."
What's Next?
All certificated staff in the district will hear directly from stakeholders who were members of the Core Planning Team at the all-staff kick-off on August 28. The plan will be shared with students, parents, families, and the community on the website and throughout the year through various communication tools.
"This is a great school district that has been headed down the right path all along," Clemens said. "This process allows us all to strengthen our resolve and make sure that our language and actions reflect the plan which will create the best outcomes for our kids."
For more information on the 2017-2024 Strategic Plan visit the North Thurston Public Schools website.
Sponsored