Over the past 12 months there was a slim two-week window where Northwest Christian's Samantha Johnson wasn't involved with some sort of volleyball activity.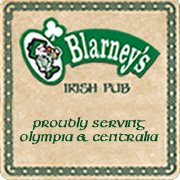 Whether it was playing for her high school team, club program or beach volleyball squad, Johnson was on the court and registering kills, digs and blocks for nearly the entire calendar year.
Sometimes, two of her team's schedule would cross paths, forcing her to double down daily on practices. This was the case in mid-June when her club season was winding down at the same time beach play was starting up.
Johnson would be at an afternoon beach volleyball practice in Tacoma before zipping over to Puyallup to participant with her club volleyball team at night.
"It actually gets pretty exhausting. I don't know where I'm supposed to be half the time," Johnson joked. "My parents do a great job keeping track of all that."
In fact, over the last year Johnson estimated the only real downtime she had away from the sport was when she had a brief two-week window with no practice.
She immediately filled it by taking up powerlifting.
"I get bored pretty easily," Johnson smiles.
That shouldn't be an issue during her summer break this year as she has a slate chalked full of beach volleyball.
Not even three days after school ended, Johnson was heading to Phoenix for the first of many summertime beach volleyball tournaments.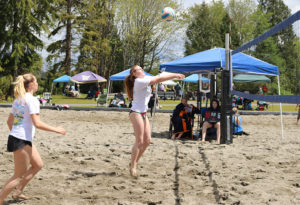 "The only thing similar with the two is they both use a ball. Other than that they feel like completely different sports," said Johnson about the difference between beach and indoor volleyball. "You get to play outside the gym when the weather's nice. You have to deal with a lot of other factors you don't have to worry about when you're playing indoors. They're two very different sports."
While indoor volleyball is played with six players per side, beach volleyball traditionally is played with doubles. Other differences between the two is court size, scoring, types of volleyballs and quite possibly the biggest difference – the elements.
"Everything can be controlled indoors," Johnson said. "That's not the case when you're outside."
It's not just the players on the other side of the net you have to contend with. Your toughest opponent on the beach may be Mother Nature as you deal with the sand, wind and sun while playing.
But overcoming those added obstacles also make for greater joy.
"It just feels so much better getting a block on the beach than inside a gym," Johnson said.
It has already been a busy beach season in 2017 for Johnson, who is a member of the Dakine Beach Volleyball Club's Elite Team.
Johnson and her squad have already secured three national championship bids – the AVP First National Championship, USAV Junior Beach Tour National Championship and the BVCA National Championship. They placed first in the AVP First Greater Portland Open (U18 Division), second in the AVA Juniors Beach Tournament (U18), third in both the Western Open (U18) and USAV High Performance Regional Tournament and fifth in the USAV High Performance Zonal Tournament.
Johnson stated her biggest accolade so far this year was receiving an invitation to the annual Queen of the Beach Invitational, which was held June 24-25 in Hermosa Beach, California.
The unique tournament, which was hosted by Olympic Beach Volleyball Gold Medalist Eric Fonoimoana and features the best beach volleyball players from across the nation, has players paired with different teammates throughout the event. Players who were once partnered up would eventually square off against each other during pool play, forcing the players to develop chemistry with each other on the fly.
Each player received an individual score with match victories and positive point differentials contributing to their final tally with the top scorer at the end earning the title of Queen of the Beach.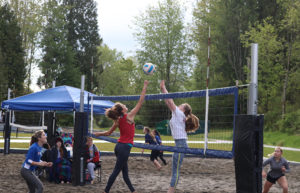 "It's probably the most fun I've had playing so far this year. It's just a really unique format," said Johnson, who was a first-team all-league selection during her junior season last year for the Navigators and has caught the attention of several colleges included Corban University. "I think there were maybe three players from Washington. Everyone else was from California where they play [beach volleyball] all the time."
California, specifically Hermosa Beach, will be a common destination over the next two months for Johnson as she is slated to participate in a number of tournaments.
Once the school year starts back up she will again make the shift back indoor play to lead her Northwest Christian team during her senior season.
"I just fell in love with beach volleyball right when I stated playing it," Johnson said. "It's going to be a busy summer, but I'm really excited."