Rachel Young didn't plan on going into politics. The mother of three young children and owner of Ms. Moffett's Mystical Cupcakes and veteran of the Food Network's "Cupcake Wars" has been getting more involved in her community over the last few years and she's loving every minute of it. Young is on the Coordinated Council for Thurston Thrives, she is on the Board of Trustees for the Thurston County Chamber of Commerce, she is the incoming Chair of Women United, the Co-Chair of the United Way Workplace Campaign, and the newest member of the Lacey City Council.
It was getting to know the work of Thurston Thrives that got Young interested in politics. She likes the way Thurston Thrives takes a look at all aspects of the community and focuses on creative and collaborative solutions. Young loves collaboration, considers herself a team player, and finds it fascinating to watch different groups work together.
Young is a long time Lacey resident and she loves the community. "I would love to see Lacey blossom to its full potential, with a vibrant downtown in the Woodland District, a thriving industrial and retail district in Northeast Lacey off Marvin Road, and public transit extended so workers are able to get to and from jobs easily. I would love to see the citizens of Lacey unified around common goals that propel this progress even more. I am all about community, and I believe that what brings us together can increase opportunities and quality of life for all the citizens of Lacey."
Young says she excited about creating and strengthening partnerships and relationships because she believes synergy and teamwork are major keys to successful goal achievement. She has made some strong relationships with community leaders and organizations through her non-profit leadership which she counts as crucial to her future political work.
Young believes the fact that she has made it a priority to give back and get involved in her community, creating relationships and partnerships with many organizations and leaders, will make her an asset to the Lacey City Council. She will continue to do this in her capacity as a council member. She is thrilled to participate in the community at this level. She believes her positive and dynamic energy will serve the council well. She brings these traits to public speaking events as well. She has given speeches at Clover Park Technical College, and a number of service organization lunches and fundraisers.
In Young's business, she is constantly looking for ways to reduce her costs and increase her efficiencies without compromising the product she delivers. At the same time she's looking to increase her market share. She believes that those business skills in combination with her big picture mindset will be useful for her work at the Lacey City Council and will benefit the citizens of Lacey. She is goal driven. Through good times and bad she feels she is able to focus on the big picture and look towards positive outcomes.
Miss Moffett's has grown significantly in three years. She started with a storefront near the Olympia Farmers Market and has grown to three stores and a significant wholesale business. Most recently Young opened a storefront in Lacey in partnership with Elle's Floral Design, which serves as a wedding hub and gathering place for business meetings and birthday parties. When Young reflects on her business success, she attributes the growth to mindset and attitude. She is resourceful, creative, and an out-of-the-box thinker, who focuses on solutions and opportunities to unify and uplift. Her business success is in also part thanks to longtime involvement with the Thurston Economic Development Council, for which she is a big advocate. She believes enhancing business development and economic vitality are some of the things Lacey has already been doing so well. She plans to continue that trend.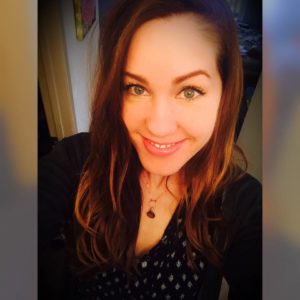 Before Young started her business, she also served as an Intelligence Analyst in the US Air Force Reserves and has a background in accounting and real estate finance. Miss Moffett's Mystical Cupcakes also serves as a Partner in Education, supporting the North Thurston Public Schools program where community partners support specific schools through financial and volunteer support. Young and Miss Moffett's support Lakes Elementary School and Komachin Middle School.
Because Young was appointed to fill the seat that Councilmember Jeff Gadman left vacant when he was appointed Thurston County Treasurer, she was sworn in right away. Young plans to run for election when the term is expired.
To find Lacey City Council agendas and videos of meetings, click here.