The words just aren't there for Blayne Haderman.
Asked to describe his appearance at last year's Class 2A state wrestling tournament and the River Ridge High School senior struggles with the details.
"I don't want to say lucky," Haderman says, "I just didn't think I could take it that far."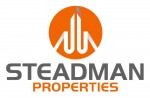 Pleasantly surprised?
"You could say that," answered Haderman, who finished fourth in the 220-pound weight division in 2016.
Dan Lafavor, an assistant coach on the Hawks' staff, strolls behind Haderman, having heard the wrestler's modest response.
"I wish you would brag a little more about yourself," Lafavor playfully states as he passes.
Haderman doesn't reply, a small, somewhat embarrassed smile immediately overtakes his face.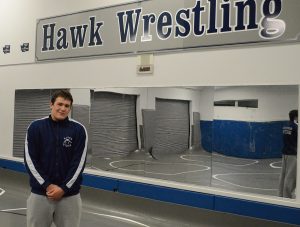 The grin grows larger when Haderman is informed he is currently ranked No. 1 in the state for his weight division in the 2A classification by the Washington Wrestling Report – a distinction the soft-spoken athlete did not know was bestowed on him.
"Really? Wow. I had no idea," an almost shocked Haderman said about being recognized as the one to beat in the 220-pound division this year in 2A. "Hopefully I will be able to keep it like that. That's cool having it now, but it would be nicer to end the season with that ranking."
When Haderman steps on the wrestling mat he is naturally gifted at many things. Self-promoting, however, isn't one of them.
"He carries himself so well," Lafavor said. "He doesn't say much, but he shows by example and (the team) all look up to him because he steps out there and he takes control, and that's the makings of a true leader. He's the type of person you dream about leading your team."
And that's exactly what's being asked out of Haderman this year as he is the only senior male wrestler on River Ridge's roster.
In regards to team leadership, however, it is unlikely the Hawks need anyone else. Haderman serves up more than enough guidance and motivation for the entire squad without even having to say much.
"He is very, very focused when he gets out there," Lafavor said. "He doesn't show a lot of emotions, but you can tell he's working everything out in his mind. He gets out there and he gets right to business. He's very precise in what he's doing."
Haderman's ascension to becoming one of the state's best wrestlers got off to a rather inconspicuous start. He was first introduced to the sport by older brother Ridley, a former Hawks wrestler who was determined to immerse his younger sibling into the world of wrestling whether he wanted to be associated with the activity or not.
"I never had a formal introduction into the sport. It pretty much all came from my older brother," said Haderman. "(Ridley) started wrestling when he was 13 or so. I was 7 or 8 and he would practice all his wrestling moves on me. I guess they just kind of stuck. He's probably the one person who really influenced me to do this."
It wasn't until seventh grade that Haderman officially joined the wrestling team, and once he did he immediately excelled at it.
"He has the fundamentals down and he works on them. He puts in 110 percent every day," Lafavor said. "When you have freshmen and sophomores and they're just learning stuff, they start to fade off to the side sometimes during practices. He's always there to show them how it's done and what they need to do to be successful. He's very focused and very driven."
Haderman's main goal this year is to continue his upward trend towards a state championship.
"My sophomore year I didn't place and I was really hoping to place my junior year," Haderman said. "Right now the goal this year is to continue to improve no matter how hard it gets."
As a sophomore, Haderman was a state participant in the 195-pound division. He went 1-2 at the tournament, losing to the eventual fourth- and fifth-place finishers.
Last year at the state, he won his opening match in the 220-pound class by pinfall before losing in the quarterfinals. He secured his place on the podium by winning three consecutive loser-out matches, two by pins, to take home fourth place, becoming the only non-senior to crack the top 4.
"Last year there were times that I didn't really want to keep going. I definitely wanted to wrestle, but sometimes it gets so hard you want a break from it," Haderman said. "You just have to fight through it when that happens. This year I'm trying to put everything I can into this season, get to state and go battle."