On September 16, 2014, lives throughout the Tenino community and beyond were forever changed when 17-month-old Rowyn Johnson lost her life in a tragic accident. And, while the tragedy could have torn family and friends apart, it inspired something important, something lasting, from Rowyn's short time here on earth.

Rowyn's mom, Brynn Johnson, and her close friend, Cassie Miller, still grieve together but are also putting their collective energy toward something positive – Raise for Rowyn. The non-profit, started in Rowyn's memory, helps families with final expenses when they lose a child. The women knew they wanted to channel their energy into something positive in the beginning but had no idea that Raise for Rowyn would grow so quickly.
"In the beginning, it was just Brynn and I with this idea and it just took off on its own," shares Miller.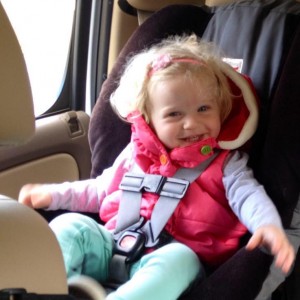 Johnson agrees. "In the first months, everything we did felt like it came to us for a reason, that it was placed in our laps," she says. "It felt like Rowyn wanted this to work."
Today, nearly 20 months after Raise for Rowyn was founded, the charity has helped 66 "angels," as they call the children who have passed away, with 19 of those just in the past two months. And while they feel blessed to be a help and support to families during such a devastating time, the women never expected to be quite this busy.
"Raise for Rowyn is an all-volunteer group," shares Johnson, "and we all have our own families and jobs, so saying we are busy is an understatement!" The women both dream of a day when Raise for Rowyn can be their full-time job. But for now, they rely on the helping hands of their dedicated board and an army of volunteers and supporters that rally to their sides for fundraising events.
And the need for volunteers, and donations, is greater than ever. Johnson and Miller were featured last fall on Dr. Phil, sharing their story of hope. Since then, the group has begun receiving national attention, and requests for aid.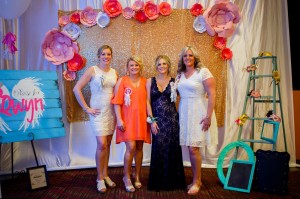 "We always need volunteers," shares Johnson, "but what we really need are donations."
To help keep pace with the need for assistance by families who've lost a child, the group has upped their fundraising efforts in 2016 with fantastic results. On April 18, Raise for Rowyn held a charity dinner and auction at the Lucky Eagle Resort and Casino. Lucky Eagle's CEO, John Setterstrom knows Johnson and Miller personally and donated the casino's event space, food and staff to help the auction be as successful as possible.
"Rowyn's birthday is April 19 so we look at this event as the biggest birthday party we could ever throw for her," smiles Johnson.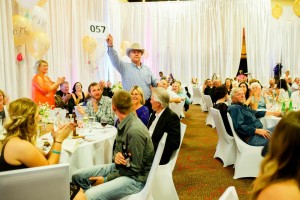 "Successful" turned out to be an understatement. The group exceeded their $100,000 fundraising goal and know they will be able to help so many more angels as a result. "We want to focus our efforts locally with Washington families and feel that having our donations made locally makes this even more important," explains Johnson. However, there is a great need all across the country and they have helped families across the nation.
The group followed up this success at their 2nd annual Raise for Rowyn 5K on April 30. The event took place in downtown Tenino and more than 700 people showed up to celebrate, and support, Raise for Rowyn's efforts. The fundraiser included activities for kids, the Lucky Eagle food truck, a fantastic raffle for a customized riding lawnmower from J & I Power Equipment and more.
Next up is the Olympia Pub Crawl on Saturday August 13 starting at 2:00 p.m. The event, now in its seventh year, raises money for charities that help families and children in Thurston County. For the second straight year, Raise for Rowyn has been the beneficiary of the event. Tickets are on sale now and you can register here.
All of these events, and the work it takes to channel the funds to families in need, are accomplished by the dedicated Raise for Rowyn board. Johnson and Miller are aided by Jennifer Scharber, Sherie Peterson and Chris Hallett. Together, the group hopes to grow the charity.
When asked why they think Raise for Rowyn has grown so quickly, Miller replies, "People have told us that they are drawn to our charity, not just because we raise money that pays for expenses for the death of a child, but because in such an awful tragedy when we could have turned away from God, to fighting, drinking, or worse – we didn't."
Johnson adds, "In situations like ours, people need reassurance that there is hope, and they hear our story and see what we are doing and they find that hope."
"People find comfort in seeing us use our pain for good," Miller finishes.
The women still grieve, but they will reach a point, one day in their futures, where the collective good they put into the world may outweigh the heaviness in their hearts.
Until that day, we can each lighten that load a bit by helping Raise for Rowyn spread its wings ever wider.