It's one of the hottest days of the spring sports season. The Northwest Christian High School track and field team is just wrapping up practice.
Many of the athletes have already left for the day, but Elizabeth Stottlemyre is still there. She can be found resting on the ground, gasping for air.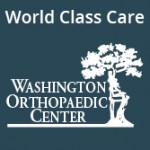 It's just for a brief moment, however, as the junior pushes herself off the turf and works her way back onto the track.
Let's do one more she thinks.
Stottlemyre is just a few days removed from setting a personal best in the 800 at the 52nd Shaner Invitational track and field meet – an event that lets the 2B Navigators go head-to-head with the larger Thurston County schools. The boys team finished first at the meet, while the girls collected third – a strong showing considering Northwest Christian's smaller enrollment compared to the other competing schools.
Stottlemyre crossed the wire in a speedy 2:26.99. The PR is great, but finishing third in the race, despite running the fastest she ever has in the 800, is sticking with her.
"I regularly have to remind her that perfectionists fail 100 percent of the time because she puts so much pressure on herself," Northwest Christian High School coach Mike Michael said. "She ran out of steam the last 100 so she is working on that before state."
This is hardly the first time Stottlemyre remains late at practice, pushing herself to exhaustion.
"She just has this drive," Michael said. "She'll stay after practice and throw the javelin and say, 'Can I get just one more throw in?' And then after that, it's one more throw, then one more throw. Finally, you just have to tell her, 'Your arms going to fall off. You're done for the day.'"
Despite having taken up track during her freshman year, Stottlemyre ranks as one of the state's top 2B athletes in the javelin. She is also a member of the Navigators' 4×400 relay team which is ranked No. 1 in the state.
And then there's the 800.
"It's a weird combination. You don't see a lot of people run the 800 and throw the javelin," Michael said. "She also runs the 400 and runs in our relays. She just wants to try whatever. She had never done track in her life."
Baseball and softball were Stottlemyre's sport of choice prior to arriving at Northwest Christian.
"It's kind of our family's thing," Stottlemyre said about baseball. "I had to try it out."
The sport has a long history in her family. On her father's side she is related to former New York Yankees pitcher Mel Stottlemyre, who was the Yankees pitcher on four World Series championship teams, while his son, Mel Stottlemyre, Jr., is the current pitching coach for the Seattle Mariners.
So, when she showed up at Northwest Christian as a freshman it would make sense that she continued the family tradition.
Except for one problem.
"They didn't have a softball team," Stottlemyre said. "So, I went out for track. I just thought I would try some throwing events."
That led her to the javelin.
"I thought it would be super easy," Stottlemyre said. "It wasn't."
In her first attempt she clipped the side of her neck with the javelin on the throw. It was a mere scratch, but the incident quickly changed her tune.
"It was horrible," Stottlemyre said. "But after that I just needed to figure out how to do it."
She went from barely hitting 70 feet at practices to cracking the 90-foot mark at her first meet. The distances would be bested each time out so that by the end of her freshman year she finished fifth in state with a throw of 119 feet, 3 inches.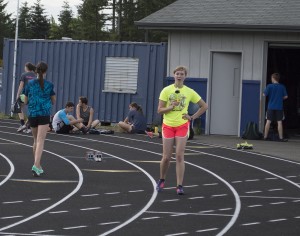 "She came out and was just a natural," said Tad Sowers, who coaches the Northwest Christian throwers. "You could tell she had an ability to do it. The first year she just got better every time out. She still hasn't reached her potential."
She threw 133-5 at the Chehalis Activators Classic last year before going on to finish third in state.
"Chehalis was the first big invite that I won," Stottlemyre said. "Over the season, I've been slowly increasing the distance. It's been a little slower this year probably because of everything else going on. All I want to do is get in the 130s again. That would be beautiful."
Stottlemyre's top throw this year is 126-3 – third among all 2B state competitors.
"It's one of the two highest technical events, along with the high jump and she caught on right away," Michael said. "She's just a wonderful kid and top notch student. She strives to do her best in the class room, civic events, track. Anything she can do she wants to do her absolute best."
Northwest Christian will compete in the 2B District 4 championships on May 19 with the top finishers there advancing to the state meet May 26-28 at Eastern Washington University.
"State will be interesting. You have five girls within four or five feet of each other. She's right there with them," Sowers said.