By Jean Janes

When my family moved to the South Sound area for the military, I knew the region had a great deal to offer, but it was hard to know where to begin. Now that we have spent nearly two years exploring Joint Base Lewis-McChord (JBLM) and the surrounding cities, I have a better idea of what to look for when planning a family day. What follows is a sort of JBLM "bucket list" which includes attractions, parks, and playgrounds on or around JBLM that families stationed or visiting ought to take advantage of before they move on to their next military installation.
There is so much to see and do here. Still, considering the amount of rainfall we get year round, it is important to have an indoor back up plan. If a picnic by the shore is the original idea, know what museum is nearby, just in case. Luckily, there is plenty to choose from to amuse the family no matter the weather.
I begin the list with the youngest explorers in mind, while the second half of the suggestions are best suited to children over six or seven. For example, Raindrops and Rainbows only caters to children from six weeks to five years old, while the Grand Prix Raceway will only be enjoyable for kids tall enough to ride the karts. There are also activities listed that folks of any age will enjoy, like Owen Beach. Some items listed are located on JBLM while others are nearby, but off post. All are ideal for families with kids seeking entertainment, education, and fun.
1. Take the kids for movie at "Babies Night Out" at Carey Theater
2. Paint, play, and climb at the Children's Museum of Tacoma
3. Go for a swim and a picnic at Shoreline Park
4. Tour exotic gardens at the W.W. Seymour Botanical Conservatory
5. Stay to play at the playground in Wright Park
6. Play and learn with you kids at the Rainbow and Raindrops Center
7. Then play some more with your little ones at the Escape Zone
8. Take a scenic ferry ride to Vashon Island
9. Enjoy story time and pick out some books and movies at Book Patch or McChord Library
10. Frolic in sprinklers at the Splash Park and Playground on Fort Lewis
11. Meet some animals at the Point Defiance Zoo and Aquarium
12. Spend time in the wading pool or take some swimming lessons in at Kimbro Indoor Pool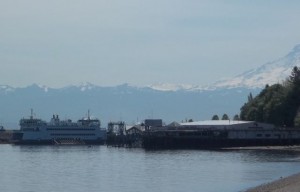 13. Walk the shore or meander through the woods at Owen Beach
14. Catch a show at the Lakewood Playhouse
15. Get up close and personal with the local wildlife at Northwest Trek Wildlife Park
16. Bask in the tranquility at Lakewold Gardens
17. Be inspired by the astonishing Museum of Glass
18. Relax at a free weekend-viewing of a newly released movie at McChord Theater
19. Broaden your horizons at the Tacoma Art Museum
20. Put your new-found artistic creativity to work at Tinkertopia
21. Sign up for a trip or trek and get your gear at the Northwest Adventure Center
22. Take the family for a spin at the Skating Rink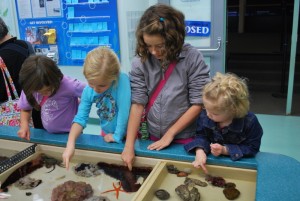 23. Have dinner and a game at Bowl Arena Lanes
24. Travel through time as you take a walk through history at Fort Steilacoom
25. Rent a boat for a day on the water at Russell Landing Marina
26. Take a tour though the LeMay Family Collection of historical and remarkable vehicles
27. Race some vehicles of your own at the Grand Prix Raceway
28. Take a "staycation" and camp right here at the Travel Camp and Cabins
29. Spend an afternoon exploring the Fort Lewis Military Museum
30. Stop to recharge at Battle Bean Coffee so you can do it all again!
These are just a few of my favorite things on and around JBLM. By making a point to get out and enjoy these amenities and cultural attractions, I have really come to appreciate living here. There are many more treasures tucked away in this wonderful setting in which to work, play, and live, but hopefully this list will give you and yours a good few good places to start.