By Kate Scriven

Colorful leaves. Crisp walks in the park. Pumpkin patches and corn mazes. Pumpkin spice everything.
These are some iconic images and outings of fall in Thurston County. And while I love everything on the list above, there is fun to be had beyond the pumpkin patch and scenic stroll all throughout Olympia. Engage in the arts. Lace up your running shoes for a fall 5K. Meet your neighbors at a local Harvest Festival. Tap into your creative side as a family.
Pick from our list below for fall family fun with a twist.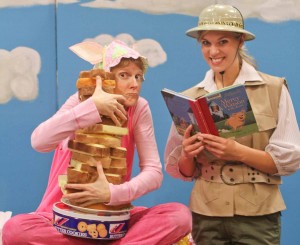 1.   The Washington Center for the Performing Arts – This downtown anchor isn't just for the grown-ups. Many of The Washington Center's shows are family friendly, with several sure to delight this fall. Not only will the performance on stage dazzle your kids, but the experience of visiting this intimate, yet impressive venue, will leave them feeling all grown up. Good family picks for this fall include Exploring Mars: Rovers of the Red Planet, SOGO's Fall Concert, Golden Dragon Acrobats, Warren Miller's Chasing Shadows, Mud Bay Jugglers 35th Anniversary Show, or the super popular Stunt Dog Experience.
2.  Olympia Family Theater – If your kiddos aren't quite ready to sit through a full length performance, consider introducing them to theater this fall through Olympia Family Theater. With their new location on 4th Avenue in downtown Olympia and mainstage and daytime performances, there is certainly something to suit your brood. Their feature this fall is "Mercy Watson to the Rescue". This stage adaptation of the popular children's book will delight all ages with the antics of adorable pet pig, Mercy. OFT will follow with the classic, "A Charlie Brown Christmas".
3.  Thurston County Ghost Towns – Forget the haunted houses and creepy corn mazes. Find some real live ghost towns right in our county. Tono, south of Tenino, isn't just a ghost town, but has nearly disappeared. Read the story of Tono here, then head south to explore the eerily empty site. Near the Mima Mounds, Bourdeaux is another previous boom town that has nearly vanished. Find details here on the history on this ghost town and how to visit. Head a bit further south (between Chehalis and Adna) to Claquato, a ghost town with an 1857 historic church and old cemetery to explore.
4.  Lattin's Cider Mill Apple Festival – Well, this sort of falls into the "pumpkin patch" category as Lattin's has a little bit of everything to offer to offer families looking for fall fun. However, visit during their Apple Festival, held each weekend during the month of October. Hay rides and live music, including an appearance by local favorites Oly Mountain Boys, are featured as is all things apple. Do not miss the apple fritter. It really is worth the drive.
5.  Olympia Film Festival – Capitol Theater, in the heart of downtown Olympia and home to the Olympia Film Society, hosts the Olympia Film Festival from November 6 to 15 this year. While many of the features are for the 18 and up crowd, the festival also boasts "Kids Club" selections, a great way to introduce your kids to the world of film beyond the Disney standards. Check the festival website for full listings.
6.  Visit a Holiday Bazaar – These handmade shopping events start populating the ThurstonTalk Events Calendar earlier and earlier each year and are a great way to spend a day as a family. My girls like to search for fun, unique gifts for their cousins or grandparents among the offerings and it's a great opportunity for them to work from a budget (supplied by mom). These events are also a fun way to truly shop local, sending your hard-earned dollars directly back into the pockets of you neighbors, enriching our whole community. Use our categories feature on the calendar to search only for Holiday Bazaars coming up.
7. Run a 5K (or fun run) as a Family – There are tons of opportunities to stretch your legs and get fit with your family this fall. Even better? Most of these runs support local charity groups. Here are a few races to check out: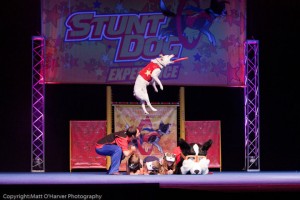 8. Find a Harvest Festival – Fun fests featuring apple bobbing, cake walks, live music and more are offered throughout the county. Bonus with these events is that they are usually indoors. Perfect when the weather isn't cooperating. Search our Events Calendar for county wide festivals and parties and don't miss the South Sound YMCA's free Harvest Festival on October 30 from 6:00 p.m. to 8:00 p.m.
9. Build a bonfire – With county-wide burn bans lifted on October 15, it's open season on burning again. As always, be responsible with any open fires and have a hose handy. However, clear and crisp nights beg for cozying up in an outdoor chair with a big blanket, a mug of cocoa, and a marshmallow on a stick. Sometimes, the best things are right in your backyard.
Thrifty Thurston highlights inexpensive family fun in Thurston County. The weekly series focuses on family-friendly activities throughout our community. If you have a suggestion for a post, send us a note at submit@thurstontalk.com. For more events and to learn what's happening in Olympia and the surrounding area, visit our complete event calendar.