By Grant Clark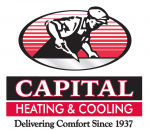 It was a simple counter. North Thurston was pinned deep in its own territory, beginning the possession on the 6 yard line. The Rams could ill afford anything too complicated or long developing as there was little room for error.
The play, called during the first half of North Thurston's 2010 football game against cross-town rival Timberline, was designed to give the Rams some much needed breathing room. That was all.
Lawyer Tillman took the hand-off. He got to the 10 before colliding head-on with a Blazer linebacker who appeared to have the senior running back stopped. If the play ended there it would have accomplished what it was set out to achieve. But it didn't.
First, Tillman's strength was on display as he plowed through the would-be tackler.
Next, it was time to show off his speed. He went from a dead stop with defenders closing in, and proceeded to accelerate, pulling away with every stride, resulting in a 95-yard run. He would ultimately step out at the 1 yard line – the only miscue in an otherwise perfectly executed play. He finished the game with a school record 310 rushing yards and four touchdowns, including scoring scampers of 68 and 66 yards, in North Thurston's 41-28 victory.
Few performances at Lacey's South Sound Stadium have impressed as much as the one Tillman unleashed that September night, five years ago against the Blazers. This game was the high point of a high school football career filled with highlights.
It's memorable. It's a feat worth boasting about.
Tillman's thoughts looking back on the game?
"Everyone after that game was saying, 'You, you, you' to me, but that game was all about the linemen," Tillman said. "They did all the work."
Tillman avoids praise more successfully than dodging opposing defenders. Equal parts talent and humbleness, the North Thurston graduate is now on the other side of the country, about to begin his senior season of football at Auburn University. On the academic side, he will graduate in May with a degree in psychology.
His road to Alabama and into the heart of Southeastern Conference football actually started at Southern Oregon University, a member of the National Association of Intercollegiate Athletics (NAIA) – a far cry from the beast which is SEC football.
Tillman redshirted his freshman year. Had he stayed he would have been a part of SOU's NAIA National Championship team in 2014, but he didn't.
"I loved the program at Southern Oregon. It would have been extremely special to stay and win a championship there," Tillman said, "but at the time it didn't feel like the right fit. Being a freshman, I was homesick and thought it would be better for me to look elsewhere."
One of the first places Tillman turned to was Auburn – a university very familiar with Tillman's name.
Tillman's father, Lawyer Tillman, Sr., was a former NFL wide receiver and etched his name into Tiger football lore in the mid-1980s. His legendary game-winning touchdown in the closing moments of the 1986 Iron Bowl (between Auburn and University of Alabama Crimson Tide) still resonates with both fan bases. Ask any long-time Alabama fan what they think of the Lawyer Tillman reserve and a cringe will likely follow.
Few knew of Tillman's bloodlines when he was breaking records at North Thurston. He elected to forge his own path, make a name on his own.
It was the same for him when he decided to walk-on at Auburn.
"I never discussed with (my father) that Auburn was one of the schools I was looking at going to. I actually didn't tell him I was going there until after I was accepted," Tillman said. "When I took my visit it just felt like I belonged there. It felt like I was part of a family. Every program says that's how they are, but for me, that's exactly what it was from the beginning here."
Three years into the program, Tillman has yet to see the field during a game, but has provided valuable contributions to a team that won the SEC championship in 2013 and rose as high as No. 2 in the AP poll last year as a member of the scout team.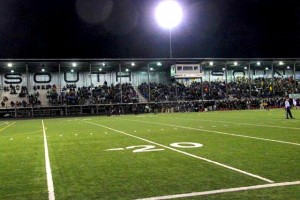 "Everyone wants to see playing time," said Tillman, who was awarded Auburn's scout team player of the year in 2014, "but you just continue to work hard and do what you can."
Auburn, which should be in the national title hunt again this year, opens its season September 5 against Louisville before back-to-back conference games against LSU and Mississippi State. Tillman is eyeing the October 3 home game against San Jose State as a chance to make his debut.
"I wanted to try my luck with the big dogs," Tillman said about enrolling at Auburn. "It ended up being a great choice for me."
Despite playing in SEC country – the current mecca of college football – Tillman quickly defaults back to his days at North Thurston when asked about his fondest football memory.
Not surprisingly, given his nature, Tillman doesn't rattle off the record performance against Timberline or any of the other big games he produced. Instead, it's a simple, subtle story.
"We had just beat Olympic and I remember how happy everyone was. It just felt great being surrounded by that," Tillman said. "There's just something about those Friday night lights. You're going to form a brotherhood at every level of this game, but I don't think anything will ever match the relationships I had in high school."