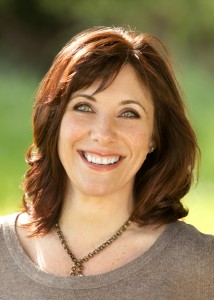 Building relationships is something we work on all our lives, both professionally and personally. We teach children how to create relationships using kindness and respect. We foster relationships as adults through consistency, integrity, and honesty. We grow professional relationships at work by demonstrating hard work, reliability, and communication. But, really, building strong relationships throughout our lives involves using all of the virtues listed above tied together with one overarching idea – trust.
To build any type of relationship we must first trust someone. It's from this foundation that affection, connection and, frankly, business, all grow.
Many business fields rely upon word of mouth and referral for their clients and none more so than the real estate industry. Trust is paramount when making a decision as big as buying and selling a home. Clients must trust their agent, but beyond that, agents must trust their team including escrow agents, septic professionals, contractors, and home inspectors.
Roxanne Byrd has been a real estate agent for more than 13 years. Her business, Byrd Home Group with Keller Williams Realty, is based out of University Place near Tacoma but she helps clients with real estate transactions throughout the South Sound, routinely working in the Olympia area several times a week.
Byrd shares that "customer service and ethical practices are the cornerstone of my business. It may sound cliché but it's true." Her goal with clients is to ensure that they are being heard and taking the time to build a trusting relationship. "We never want them to be left guessing about anything. This may mean fewer deals in our office but each one is done with the highest quality of service."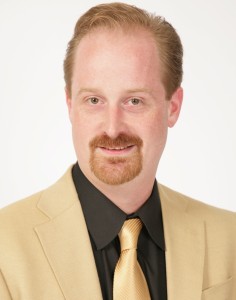 And it's clear from her reviews on Zillow that clients feel the love from Byrd Home Group. With over 30 5-star reviews, Byrd's dedication plainly doesn't go unnoticed. Part of what earns her these stellar reviews is the team of professionals she's assembled to help close a sale. Among them is Dwayne Boggs and the team at Boggs Inspection Services.
"The reason I like to work with Dwayne is because he's personable and so easy to work with. His experience, knowledge, and effective communication with clients helps ensure things go smoothly," shares Byrd. "Dwayne and his team offer services and information that go above and beyond a typical inspection such as a home warranty or contractor referrals for repairs."
The bottom line for Byrd is that she just plain likes Dwayne and the way he relates to people. "It's a delicate balance for a home inspector to deliver bad news gently, without scaring clients. Dwayne leaves clients feeling knowledgeable, comfortable and informed about their next steps to close the sale."
Can Roxanne Byrd trust Dwayne Boggs and the Boggs Inspection Services team? You bet. Trust is what they both have built more than a decade of successful business upon. "It's truly a pleasure doing business with good people. And Dwayne is just a good person. I'm grateful I can count him as one of our team."
Tacoma based Century 21 real estate agent Jim Acklin agrees that trust is the cornerstone of his business. "In my business I primarily work by referral. When someone refers me, it means I'm personally invested in doing a good job for them – it's not just another sale," he explains.
With over 17 years in real estate Acklin's experience ranges from owning his own real estate business to managing offices to working for himself. He knows that working relationally – not just transactionally – offers him the opportunity to build his business with individuals he values and trusts.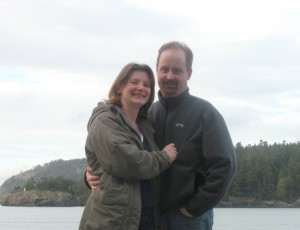 He's been building a relationship with Dwayne Boggs for over four years. "I met Dwayne when the buyer on one of my listings hired him for the inspection. This is usually a bit of an adversarial position," Acklin laughs recalling being on the other side of a Boggs Inspection report. "However, he did such a professional job and was so credible that I started calling him to do my inspections."
It's Boggs' style of careful, competent explanation that stands out for Acklin. "A lot of inspectors might make a mountain out of a molehill when explaining technical issues on an inspection report. This can terrify buyers who are inexperienced. Dwayne and his team really take the time to explain things to a buyer, giving them options and honest answers without alarming them."
The two have formed a bit of a friendship in the process, meeting for lunch from time to time, talking about how they run their businesses. "First and foremost, Dwayne and I have the same business philosophy and because of that, I know I can trust working with him."
The Boggs Inspection Services team of inspectors all apprentice with Dwayne and practice his philosophy of building real, lasting relationships built upon trust and integrity. Isn't that the kind of relationship you are looking for?
To schedule an inspection with Boggs Inspection Services call 360-480-9602 or visit them online or on Facebook to learn more.
To connect with Roxanne Byrd visit Byrd Home Group online or call 253-693-2914.
To connect with Jim Acklin visit his homepage here or call 253-564-6211.