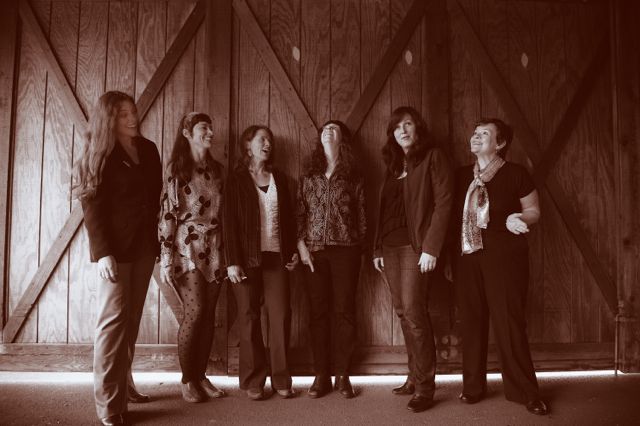 By Nikki McCoy

Recently, SafePlace, Olympia's long-standing sexual and domestic violence support center, was able to expand into a space more than triple the size of its former home. On Friday, July 24, they're throwing a party to celebrate.
The public is invited to tour the new Community Service Center, located at 521 Legion Way SE in downtown Olympia, and enjoy the music of five awesome bands – DBST, The Righteous Mothers, Samba Olywa, Bevy, and headliner The Julie Ruin, the latest project of original riot grrrl, Kathleen Hanna.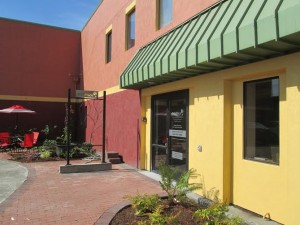 Best known for her groundbreaking performances as a member of the 90's punk band, Bikini Kill, and her multimedia group, Le Tigre, Hanna is also a former Olympia resident and SafePlace volunteer.
"I jumped around a lot while volunteering there, trying to find the place for myself, from crisis phones, to intakes, to overnights at the shelter, court advocacy, starting a teenage sexual assault support group and finally to public speaking," reminisces Hanna. "I actually only spoke to one high school class in Tumwater, but really enjoyed it and realized through the experience that mixing 'public performance' with spreading the ideas I'd learned at SafePlace was what I most wanted to do."
Hanna credits what she learned at SafePlace, and her involvement in the riot grrl movement in the Olympia music scene, as starting her on a path that lead to a 25-year career in music.
"My role as a musician began as an extension to volunteering at SafePlace," she explains. "By going on the road and singing about issues like rape and domestic violence, I was able to share what I'd learned from SafePlace with folks all around the world. I ended up having a lot of people come up after shows and share their stories with me.  Since I'd been trained by SafePlace to do crisis work, I was able to help people in the moment as much as I could, and point them in the direction of further support."
Local musician Danielle Westbrook also feels a strong connection to SafePlace and will be performing with her two bands, Bevy, an all woman Latin jazz group, and DBST, a blues funk band. Westbrook served on SafePlace's board for two years, as well being a keynote speaker at a fundraising event.
"Back in 1997, I left my abuser," shares Westbrook. "I had been a victim of domestic violence for three years, and, after the birth of my daughter, I decided it was time to break the cycle of violence. I left him, moved back home, and immediately sought the services of SafePlace. My advocate literally held my hand through several court appearances. SafePlace's services are priceless. Bevy and DBST recognize the importance of SafePlace in our community and our proud to lend our support to this amazing cause.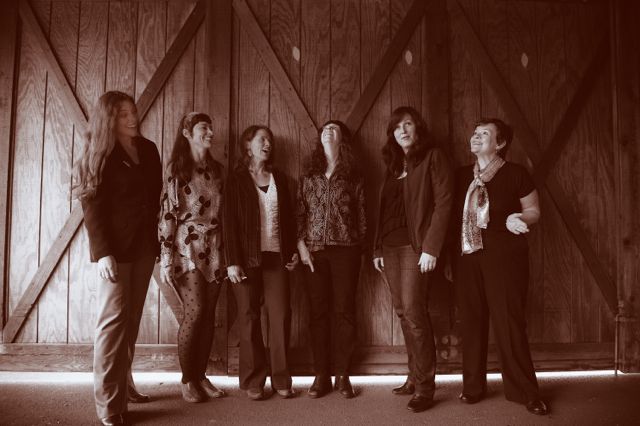 "SafePlace is especially close to my heart," continues Westbrook. "I'm so happy to have my all girl band and all boy band playing for this wonderful event."
The bands' efforts to help celebrate the strength of SafePlace through the universal language of music, doesn't go unnoticed.
"Sexual and domestic violence are hard issues to talk about and music is a powerful bridge," says Kellie Patton, director of development for SafePlace. "The support from these musicians has been tremendous. At every step, they have been willing to do what they can to support this event and help us get the word out that we as a community need to be paying attention."
"The support of these musicians lends credibility and allows us access to different groups of people," says Mary Pontarolo, SafePlace's executive director. "Talking about these issues through art makes it easier to hear."
SafePlace has been discussing these issues since 1976, when the organization was founded. Since 1991, their services have been met at their former cramped location, just a few blocks from their new home.
Expanding will allow the 34 employees and more than 40 volunteers to grow their services, including a 24-hour crisis hotline, which averages about 4,500 crisis calls every year, and a 28-bed domestic shelter at a confidential location.
But the expansion also means more community engagement, and the grand opening gala is a great representation of how SafePlace hopes to interact with Olympia, especially in terms of prevention and education.
Last year, SafePlace created a youth leadership SPEAK group (SafePlace Peer Education, Action and Knowledge) which serves as a way to engage youth around these issues and talk to their peers in ways that are relevant to them.
"When our advocates go into high schools and hear from youth comments like, 'Thank you for this information. I learned about setting boundaries and realizing when you feel uncomfortable and actually using your voice' or 'I thought this only happened to girls,' the need for increasing community education and prevention becomes really clear," says Patton. "SafePlace has always taken a holistic approach to addressing issues around sexual and domestic violence, but the program expansion that is happening now, takes that philosophy to an even deeper level."
"The youth have taken strong ownership of the program and this type of passion around 'how can I make a difference' gets at the heart of what this expansion means," she continues. "Guests at our grand opening event will have the chance to see for themselves how youth in our community are stepping up as examples of what it means to explore these issues from the roots up. During the ribbon cutting, several of the SPEAK group participants will be reading a poem they wrote and will be on-site during building tours to talk about their activities in our community."
The Grand Opening is just the beginning of extended community engagement. Pontarolo says there will be more music, art, movie nights and other events.
"SafePlace is a social justice organization and that is a much bigger job than limiting the scope of work to serving individual families. Our job is to serve the entire community," she says. "We hope this event will have a calming ripple effect in the community towards non-violence. There is nothing like music and community to spread non-violence."
Celebrate SafePlace's Community Service Center Grand Opening with DBST, The Righteous Mothers, Samba Olywa, Bevy, and The Julie Ruin on Friday, July 24 from 5:00 p.m. – 11:00 p.m. at 521 Legion Way SE in downtown Olympia. Suggested donation – $20.