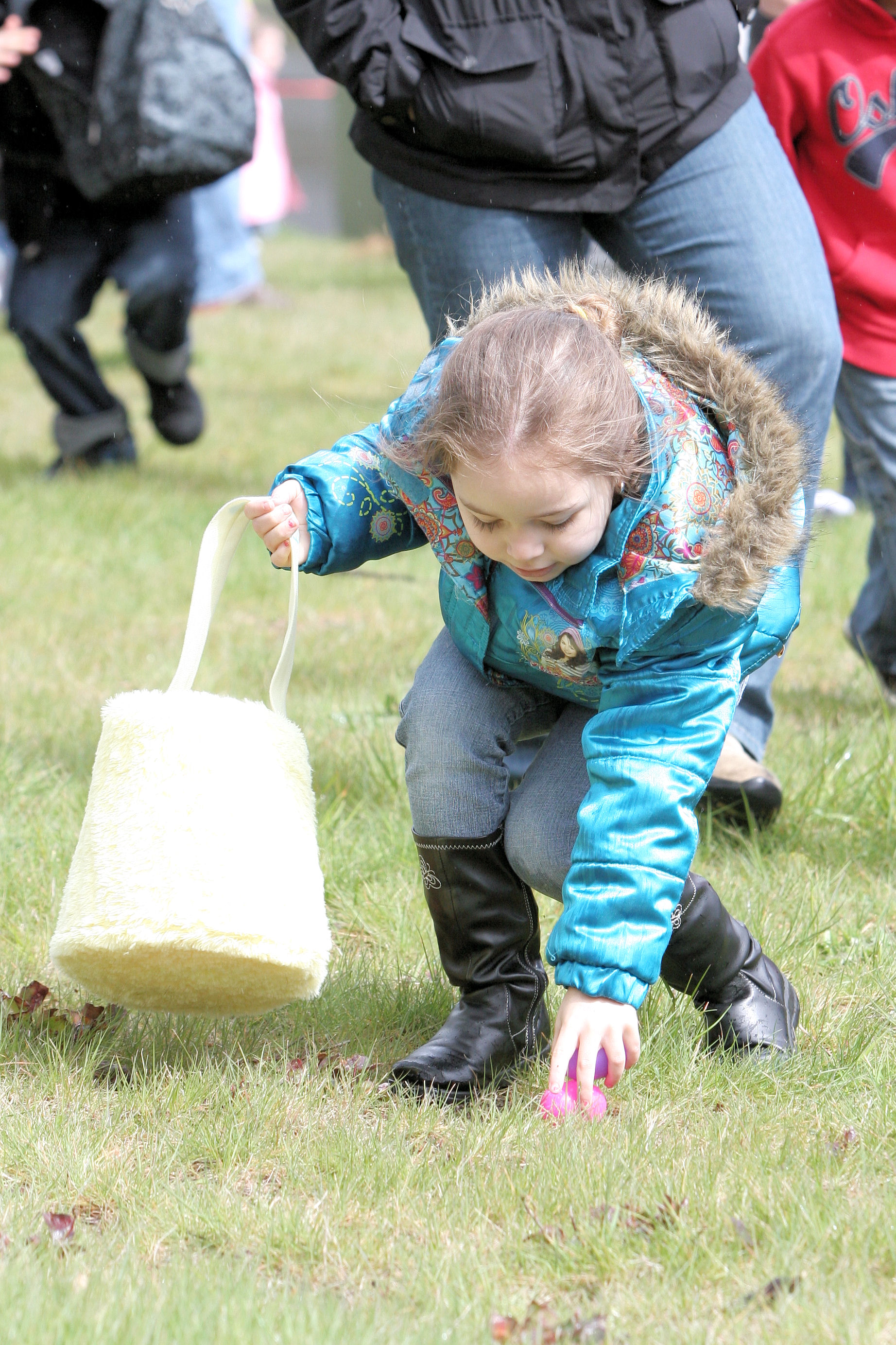 *Readers – You have found our 2015 post.  To find information on 2017 Easter Egg Hunts, click here.
By Alyssa Ramsfield

Spring has sprung across our beautiful county. Flowers are blooming, the smell of freshly mowed grass wafts through the air, and the Easter Bunny is preparing to hop down his trail. Easter Egg hunts are popping up all over Thurston County this year for a formal beginning of spring.
Children ages 10 and under are invited to both Bayview Thriftway and Ralph's Thriftway for their annual Easter Egg Hunts. Kids can participate in both hunts as they begin at 10:30 a.m. at Bayview Thriftway on March 21 and wrapping up at Ralph's Thriftway on March 28. Eggs will scatter the aisles with the youngest age group going first, and the older kids heading in last. There is usually a wait for this event so be sure to get there early.  Read a complete story about this event here.
Easter activities start on March 21 when the Easter Bunny arrives at Capital Mall at 6:00 p.m.  The free event includes a screening of the popular movie, Hop.  Retailers of Capital Mall are hosting their annual Easter celebration on Saturday, April 4 from 11:00 a.m. – 3:00 p.m. Free activities including an egg hunt, arts, and crafts are available to children ages 0-9 years old. The Easter Bunny will also be available for photos during this event.
This annual fundraiser is fun for all ages. The 8th Annual Dog-Gone Easter Egg Hunt helps local pet-focused charities including Concern for Animals, Feline Friends, and Thurston County Sheriff K-9. The hunt begins at 10:00 a.m., Saturday, March 28 at the Regional Athletic Center in Lacey.
This hunt is for the big kids. Adults are invited to search the swamp and woods in the dark on Friday, March 27 at 8:00 p.m. at South Sound Church. For the entry fee of $10, adults can battle it out to find the most eggs filled with cash prizes up to $100 and one lucky winner will walk away with a big screen television!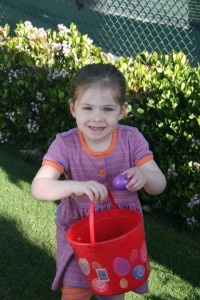 More than 20,000 colorful eggs will await discovery behind the stadium of Tumwater High School on Saturday, April 4. This annual event offers up a variety of prizes to Thurston County's youngest residents. The Easter Bunny will even make an appearance posing for pictures and congratulating kids on their hunting success. The quest for eggs begins at 11:00 a.m. This event requires a basket for eggs, but is completely free to the public.
The Capitol Campus will play host to a free Easter Egg Hunt on the West Campus on Saturday, April 4 at 10:00 a.m. Eggs will be distributed throughout the lawn and hedges ready to be gathered by children of all ages.  The rain-or-shine event is hosted by the Fraternal Order of Police and has a separate area for the youngest kids.
Mixx 96.1 Presents the O Bee Credit Union Egg Dash
Bring a bag or basket to this hunt on Saturday, April 4 at 11:00 a.m. at Dream Team Park in Lacey to collect 17,000 eggs. Children ages 2-10 have the opportunity to win candy and prizes. Four kids will even win a brand new bike.
The South Sound Church community bands together to bring us an Easter Egg Hunt with more than 10,000 eggs on April 4 at 12:00 p.m.  After the hunt, enjoy pictures with the Easter Bunny, jump on inflatables, or make a craft.  They even offer a "second chance" hunt so that every kid walks away with eggs, candy and prizes.
Lattin's Annual Easter Egg Hunt
Lattin's Country Cider Mill and Farm will host their annual Easter Egg Hunt on Saturday, April 4 at 1:00 p.m. Parking is $5 per car, but the hunt is free. While you are there, check out Lattin's variety of baby animals born in early Spring.
Olympia Eagles Easter Egg Hunt
The granddaddy of all Easter Egg Hunts may very well be the annual hunt hosted by the Olympia Eagles at Priest Point Park.  Hop over to the park with your basket and be ready to dive on the eggs at 2:00 p.m. on Sunday, April 5.  Kids with special needs are invited to hunt at noon.
Olympia Lodge #1 Annual Easter Egg Hunt
The Easter Bunny will be hopping through South Sound Manor for Olympia Lodge's Annual Easter Egg Hunt. There will be three age groups: 0-3, 4-7, and 8-12. The Easter Bunny will even be on hand for $5 photos. This event begins at 4:00 p.m. on Sunday, April 5, with all photo proceeds benefiting local charities.
Thrifty Thurston highlights inexpensive family fun in Thurston County. The weekly series focuses on family-friendly activities throughout our community. If you have a suggestion for a post, send us a note at submit@thurstontalk.com. For more events and to learn what's happening in Olympia and the surrounding area, click here.