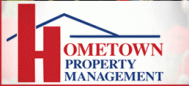 Around here, we do things differently. We tell stories about people, businesses, and organizations doing good things in Thurston County. We're not focused on breaking news. Instead, our talented team of writers pulls together educational, impactful stories that matter to you. We maintain a robust calendar (which we think is #1 in the community) and also publish a list of highlights in our weekly event calendar on Fridays. Each Thursday we post a Thrifty Thurston article focused on inexpensive family fun around Olympia. And, we love your feedback – both via social media and emails.
Let's take a look back at 2014 and see what stories were the most popular based on views.
#10 – A Taste of Place: Public-Private Partnership Seeks to Transform Tumwater Brewery into Craft Brewing and Distilling Center of Excellence
Published in June, this article gave Thurston County readers an update on the plans to transform the Tumwater Brewery.
#9 – 12 Olympia Restaurants Bring the Farm to Your Table
For a great meal, look no further than these locally owned restaurants that all focus on locally sourcing as many products as possible.
#8 – History of the Chambers Prairie Grange at Yelm and Henderson
Our history writers do an outstanding job of sharing quirky stories about people and places you recognize. I love reading the comments posted to social media whenever we share this story. It gives you a glimpse into the past as people share their memories of the grange hall.
#7 – 60 "Don't Miss" Activities in Olympia, Lacey and Tumwater
Print out this bucket list and hand it to your next out-of-town visitors. How many have you checked off yourself? Play tourist in your own hometown.
#6 – Five Guys Burgers Lands in Olympia
When it's time for a calorie splurge, Olympia readers turned to Five Guys. The poplar franchise joint landed in West Olympia in March.
#5 – Thrifty Thurston Lists 25 Free Things to do with Kids this Summer in Olympia
Every Thursday we share inexpensive family fun through our Thrifty Thurston stories. This list pulls together awesome ideas for outdoor family fun. It will make a return in 2015 based on this year's popularity.
#4 – A Piece of History about Lacey's Lois McKinney House
Maybe you drive past this house daily or are just curious about local history. Whatever the reason, readers loved this early January article written by one of our River Ridge High School interns.
#3 – 2014 Major Festivals and Events around Olympia
You can be sure that we'll publish this list again in 2015. Planners love to keep these dates on their calendar and know when their favorite Olympia festivals are happening.
#2 – Drive our Christmas Light Tour
Even though this story was just published three weeks ago, it rapidly jumped to the top of the charts. And with the slew of reader comments, you can be sure that this tour will be even better next year.
#1 – Amazon Now Hiring for DuPont Warehouse Jobs
The new Amazon facility in DuPont announced its hiring plans in February 2014.
Do you have a story idea that you want to share with our writing team? Drop us a note at submit@thurstontalk.com. We love hearing from our readers.  You can also follow us on Facebook and Twitter to stay up-to-date with the latest ThurstonTalk stories.
Cheers in 2015!