By Libby Kamrowski, ThurstonTalk Intern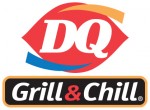 Bridging the distance of the age gap between generations has always been a challenge. The youngest generation is pinned with self-absorption and obsession with technology, and the older generations are portrayed as living in the past, scornful of the behavior of society. But Linda Terry, brain fitness learning coach, may have found a solution to connecting the young and the elderly.
The solution is in a program called the Share Teens/ Elderly Project, or "STEP." Ten teens and ten elderly folk are currently in the pilot program, which launched on July 11, and is a seven week program extending to August 29. With a focus on the cognitive skills of memory and attention as well as processing speed, the mental workouts hosted by Terry and the teens benefit everyone.
"You get better knowledge of working with elders, and gaining experience, and with helping them learn and think," said STEP teen volunteer Mak Terry. The teen volunteers range in age from sixth graders to juniors in high school. All of the young helpers and the elderly members of the new program were hand-picked by Linda Terry through her previous brain coaching programs.
Many of the teenaged volunteers in the STEP program are athletes. But now they are keeping their brains fit too, in between the school years, while spending time volunteering for the elderly. It is an experience that emphasizes venturing out of one's comfort zone. The posed challenge is in meeting people who seemingly contrast your own in personality, but using communication to overcome the social barrier and gain brain fitness.
When the session started, there was a polite silence from the volunteers, and an attentative calm over the older citizens. Linda Terry led everyone through a smidgen of brain fitness yoga to connect the left and right brains and activate the neurocenters. Then every elder was assigned a youngster and instructed to practice brain games.
The noise and energy level rose noticeably. Laughter and jokes ignited a positive atmosphere all throughout the lobby of the Boardwalk Senior Living Apartments where the session was hosted. The interactive games were aimed towards pneumonic memory devices, focus exercises, and visual recognition. After an hour of getting to know their partners and taking their memories for a jog, the session adjourned and no one wanted it to be over.
"It was fun.  It was different. I'm very excited for next Friday!" said Chris Pattison, an elder in the program. She also was happy to "keep my brain active, rather than getting stale."
Linda Terry has worked with the Garden Courte Memory Care community, which specializes in Alzheimer's as well as dementia treatment, and also has worked at Boardwalk in downtown Olympia. She has experience at Panorama as well as the Olympia and Lacey Senior Centers, and now returns to the Boardwalk for STEP.
"Because I work one on one, I always had this dream to put together our teens and the elderly," Linda said. "They can change their brains. That's the message I want to give. I want people to be aware that this project is happening, to raise brain awareness."
The elders have more than just brain fitness to gain from STEP. They can enjoy the interaction of the ages, some that may not have been accessible otherwise. "I don't have any grandchildren. It gives me a great chance to work with younger people," said elder participant, Peggy Gilbert. All of the elders who were at the Boardwalk for the program unanimously agreed that working with teens is a way to keep young.
Although more teens are not able to be involved at this point, as Linda Terry selected them from personal coaching standpoints, there is the future possibility that more teens will be able to join after the adjournment of this cycle of STEP. After all, volunteering is a valuable asset to development, and provides a legitimate benefit when applying for first jobs or college. "It's a good experience.  You get to learn a lot about elderly people that you wouldn't normally figure out by walking down the street," said STEP teen volunteer Trace Rickard.
As the teens are bridging the distance between generations, they gain experience with how to relate to older generations and even their own elderly relatives, by selflessly lending their brains and compassion for just a couple of hours a week.
Linda Terry additionally wants the teens to be comfortable with taking the reins. "I want them to give them ownership in this program." The program may eventually help the elderly become familiar with new technology such as iPads, phones, and social media; and community support would also be appreciated through funding or more than one group of teens.
The launch of STEP appears to have been a success, and it is expected that the program will begin to grow. It's a win-win, and as sixth grader Ella Kapust said, "STEP is really good, and it makes everyone really happy."
To learn more, please contact Linda Terry at (360) 480-1894 or Linda.Terry4@gmail.com.