By Emmett O'Connell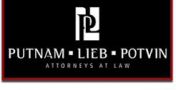 The architectural history of Tenino could be written in sandstone.
Many important buildings in Tenino (city hall, the train depot and a bank building, for example) are made out of the local stone. At least 15 significant buildings throughout the town are built out of sandstone.
One interesting example is the Russell House, built by Thomas Russell in 1895. Russell owned the Tenino Stone Quarry, one of three sandstone operations in the town through the Great Depression.
To back up a bit, the origin of Tenino sandstone, and every major sandstone deposit in Washington State, dates back to at least 40 million years ago during the Eocene Epoch, when our region was a flat subtropical bayou and plain. Thick deposits of sand built during that era eventually became sandstone, which in turn helped build Washington State, but especially Tenino itself.
Russell came west from Ontario, Canada in the 1890s to take over a majority share in the Tenino quarry when one of his former employees (who helped found the operation in 1889) ran out of money.
When he originally built his house the year he moved to Tenino, it  was a simple wooden two bedroom building, very similar to modest houses of that age. Almost 20 years later sandstone became a featured element of the house when Thomas built an addition to the west side. A pair of sandstone fireplaces (one rough faced, one smooth faced) also adorn the house.
Russell helped bring the quarry back to success in the 1890s, after it had seen some dark days due to competition from a neighboring operation.
The Tenino Russell house has a more ornate sibling in a neighborhood in Seattle locally known as "Millionaire's Row." The Seattle Russell House is three times the size as its Tenino pair and is constructed almost entirely out of sandstone, instead of just used as decoration on a wooden house. Inside, it also includes a pair of sandstone fireplaces.
The Seattle Russell home was built in 1902, an era of great expansion in Seattle due to the economic boom indirectly related to the great fire over ten years before. Tenino's sandstone industry can be in part credited to the great Seattle fire in 1889. Tenino's first sandstone quarry also opened in 1889. And, along with two other sandstone quarries, it supplied much of what Seattle needed to rebuild a greater, and more fireproof, city.
It wasn't until the 1920s when concrete began to take over as a cheaper and more functional building material, that the Tenino sandstone industry began to sag.
Russell's sandstone company was shuttered in 1926. The site is now a municipal pool. The last quarry in Tenino shut down in 1938. That last quarry reopened in the 1990s, supplying mostly small batch sandstone to artisans.
Photos provided by Wayne Fournier.