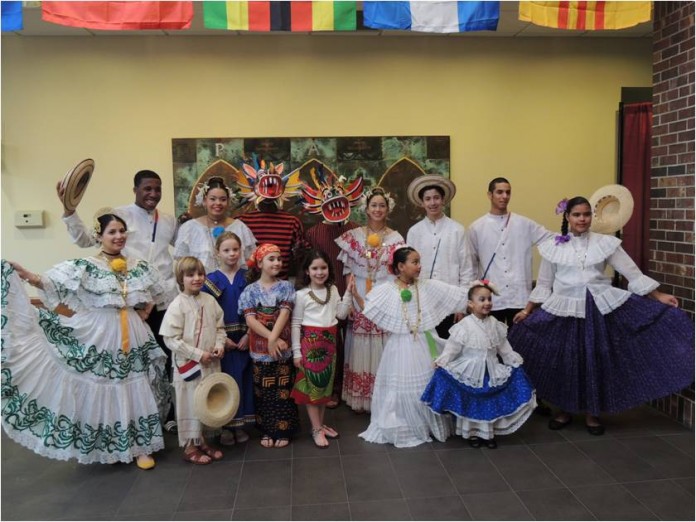 By Gale Hemmann
Do you enjoy hearing music from around the world, trying new foods, and learning about other cultures? If so, you'll want to head to the Lacey Ethnic Celebration at Saint Martin's University on Saturday, February 1. From 10:00 a.m. to 6:00 p.m., the City of Lacey and North Thurston Public Schools will be hosting a day of cultural celebration and fun. The event is free and open to everyone – there's free parking, free admission, and free entertainment – and it's a great bet for families.
The Lacey Ethnic Celebration is an annual event to celebrate the area's diverse cultural heritage. Each year over 3,000 people come to watch live music and dance, visit the vendors and community education booths, do hands-on kids' activities, and just enjoy the day while soaking in the sights and sounds.
I spoke with Jeanette Sieler, City of Lacey Recreation Supervisor, who coordinates the event. She said a new feature this year is the kids' "passport" activity – kids can visit booths and activities to collect "stamps" on their passports. After they get 10 stamps, they can turn in their passport for a free Lacey Ethnic Celebration t-shirt (while supplies last). Sieler says this activity is intended to help get children engaged in learning about other cultures and gives them a chance to "take a trip around the world" all in one day.
There are literally dozens of great acts to catch this year. You can support the River Ridge High School Taiko Ensemble, check out Middle Eastern Dance with Troupe Rashaad, watch traditional Filipino folk dance or listen to the Polish choir Vivat Musica, to name just a few options.
Kids and adults of all ages will enjoy learning about other cultures through the demonstrations and talks throughout the day. The sushi-making presentation is always one of the most popular talks. You can also learn about Japanese origami, West African drumming and music, and Panamanian heritage this year.
If you get hungry, there are plenty of food choices available in the Marcus Pavilion. You do have to buy food and beverages, but proceeds support the local vendors and prices are reasonable. In terms of options, you can take your palette around the world: try some Filipino fare from local favorite Cebu, or dig in to some homemade Mexican food from family-owned Paco's Tacos.  You might also spot some paella (a Spanish rice dish), Italian sandwiches, and many other delights to try. Though the festival is busy, there is ample seating in the pavilion, and you can also browse the 50 vendors and community booths while you take a break.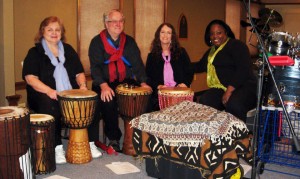 I asked Sieler about the event's history and how it comes together. Sieler noted that the City of Olympia hosted the Ethnic Celebration for over 20 years, holding it at the Olympia Center. Due to budget cuts the City of Lacey took over the event in 2011, found a bigger venue, and have continued to help it grow. Sieler has been with the City of Lacey for about seven years and currently manages the arts and cultural events for the city.
She notes the planning process for the Lacey Ethnic Celebration is extensive. The behind-the-scenes work takes many months, including looking for grants, securing sponsors, and scheduling entertainment and vendors. The 2014 Lacey Ethnic Celebration is supported by a number of local groups, including the Nisqually Tribe, Capital Collision Center, Lacey Collision Center, O BEE Credit Union, Olympia Federal Savings, and 94.5 ROXY radio.
Sieler encourages everyone to check out the event. "It's a great way to learn about our neighbors and all the diverse traditions in the area. It's also great to see the inter-generational aspect; children learning and performing traditional arts along with their parents and grandparents, and taking pride in sharing their heritage."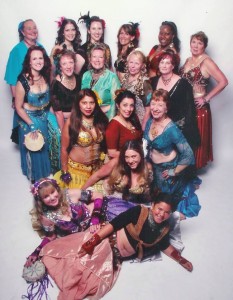 I attended the Lacey Ethnic Celebration in 2013, and I can tell you first-hand that it is a great time. I came to watch my mother's drum and dance group, Olympia Rhythm and Dance (OlyRAD), perform, and ended up staying and enjoying the whole day. We watched a Native American dance group, heard Scottish bagpipes, browsed the vendors, and savored tasty homemade fare for lunch. I will definitely be back this year (catch OlyRAD on the main stage, by the way), and I encourage you to come check it out. You are guaranteed to learn something about another culture, and you are likely to have so much fun you make it an annual family tradition.
For more information about the Lacey Ethnic Celebration, including a complete entertainment schedule and a video about the event, visit the City of Lacey website.
Lacey Ethnic Celebration
Saturday, February 1
10:00 a.m. – 6:00 p.m.
Saint Martin's University