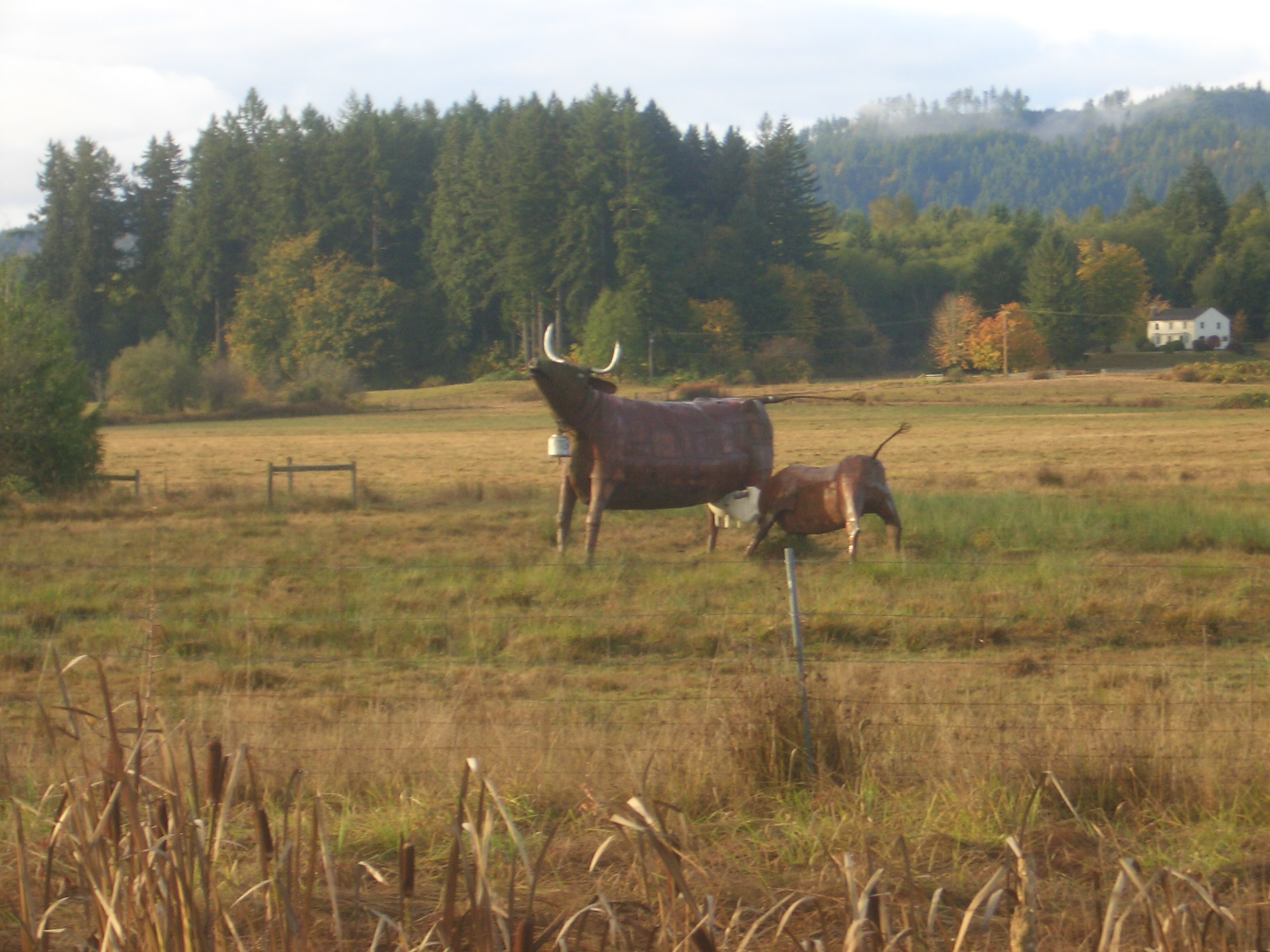 *Editor's Note – In 2012, ThurstonTalk published two articles about the mysterious cow sculptures that line Highway 101 in Mud Bay.  You can find the initial story here and the follow-up article, based on reader's comments and additional information, here.  The story below is the third in the series.  The artist debunks some theories and sheds light into the alleged mysteries of the cows.
By Doris Faltys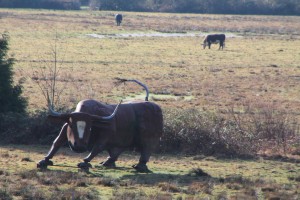 The voice on my phone says, "I heard through the internet that you are looking for me. This is Gary Vig. I created the cows."
"Thanks for calling me," I respond with surprise.
Vig keeps talking. I listen. "Well, I heard you were looking for me," he continues. "You know, it is not true that those cows were moved in the middle of the night. I moved one, one day and one the next. They were up in Woodinville but the property sold and the cows needed to be moved."
"As far as materials," Vig adds. "They were all free.  For the cows and the calf I used 300 gallon diesel fuel tanks. The recyclers don't want them because they are contaminated."
"Have you seen the bull?" Vig asks me. "It was made later. It is two and a half times bigger than the others. I cut the steel for the bull off from a 1946 Ford dump truck and a 1950 Kenworth truck. Those trucks are looking kind of funny now."
I ask Vig, "Do you know that a few weeks back the baby was painted pink?"
He responds, "Yes I know.  I don't know who did that. I had to paint it brown. You know the others are naturally rusted." He adds with a bit of frustration in his voice, "now that one is painted brown."
Vig tells me that he also made the pig sculpture located in downtown Shelton.  He is not making any sculptures right now.  He says, "I am not in the mood right now. Maybe I will make another someday but not right now."
Talking about how he got involved in metal work Vig says, "I have been a life-long metal worker. It was a natural thing."
Thanks, Gary Vig.