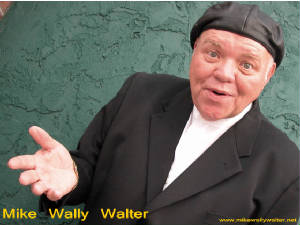 By Kathryn Millhorn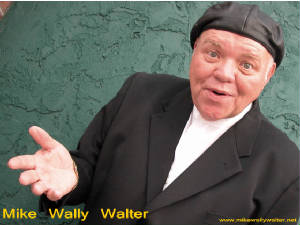 Milton Berle once said that "laughter is an instant vacation."  With the fall fog, short days, long nights, and damp socks, sometimes Pacific Northwest residents need a little break.  The upcoming 4th Annual Comedy Festival, at the Lucky Eagle Casino, is a perfect pick-me-up only minutes from home.
In previous years the Comedy Festival featured 10 semi-finalist winners from competitions around the country.  This year's show is different in that it will allow longer sets from five first place winners with a $5,000 prize for the top comedian.  Participants from Washington, Oregon, Idaho, and California compete before local judges and a crowd of almost 1,000 eager fans.
Contestants this year include regional favorites from around the Northwest.  Seattle native Chris Alpine has participated with a comedy tour in Afghanistan for the troops and worked on cruise ships throughout the area.  California-based Kenny Bob Davis produces comedy events up and down the West Coast and has acted in various television shows and movies.  Portland area comic Susan Rice has participated in comedy benefits for the Oregon Food Bank and other local events.  Idaho-born Todd Johnson performs on satellite radio and was a finalist in the 2008 Seattle Comedy Competition.  Finally, Northwest comic David Anderson is a contributing writer for the "Tonight Show with Jay Leno" and host of Portland's AM Northwest.
The event is hosted by local legend Mike Wally Walter, a comedian described as a cross between Jonathan Winters and Don Rickles.  Having performed stand-up for over 30 years, Walter travels the country hosting, golfing with celebrities, and opening for such acts as Three Dog Night, Huey Lewis & the News, The Beach Boys, and B.B. King.   Walter carefully selected the evening's performers and oversees the event from behind the host's microphone.  The comedians are judged by a panel of local business owners, personalities, and government officials.  Amongst them are John Setterstrom, Lucky Eagle Casino CEO, and Gerald Strong, board member of the West Thurston Regional Fire Authority.
Walter praises this evening as a "great event with very different styles of comedy" and not to be missed.  The event will be held on Saturday, November 16 at 8pm with tickets available through the Lucky Eagle Casino's box office or via 800-720-1788.
Laughter has been said to be the best medicine, America's most important export, and an outlet for frustration.  Before the hectic holiday season is upon us, may we all take the time to relax, unwind, and let off a little steam through the amazing medium of comedy.  Says Dickens in 'A Christmas Carol', "there is nothing in the world so irresistibly contagious as laughter and good humor."