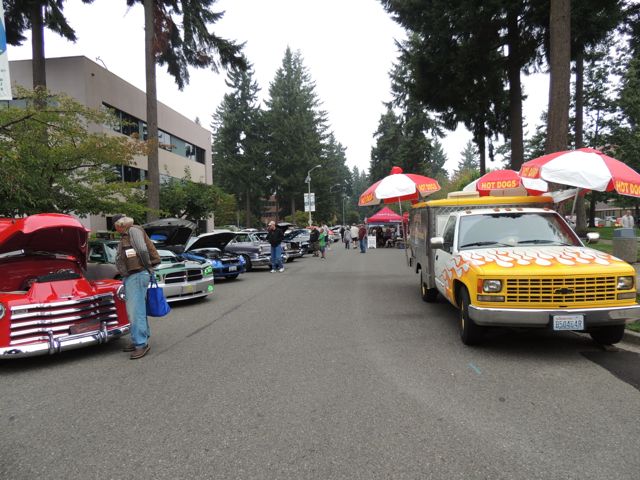 By Eric Sims-Brown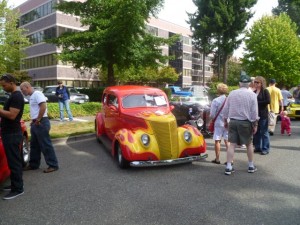 If you go to Huntamer Park on Saturday, September 21 you might see, well, just about anything.  "One year ROXY radio was there and they brought the hydroplane they were sponsoring."  This is Graeme Sackrison.  He is the President of Cool Creek Nites car club.   "The hydroplane ended up winning the alternative fuel trophy," says Sackrison.  "We were looking for anything that didn't run on gasoline." Turns out the hydro ran on alcohol.
Summer's End Car Show is a partnership between Cool Creek Nites, the Lacey Chamber of Commerce and the City of Lacey.  And, this year the groups are teaming up to provide a portion of the event's proceeds to purchase defibrillators for the local fire departments.  The defibrillators will be targeted for small volunteer fire departments without the financial resources to purchase them.
It's one of the more unique car shows in that just about anyone can enter.  And, spectators can enjoy the variety of cars for free.
There are the standard classic cars and this year there's talk of a few Tesla Model S vehicles making an appearance.  (Teslas are the new, pop culture electric vehicles with the longest range of an electric car.)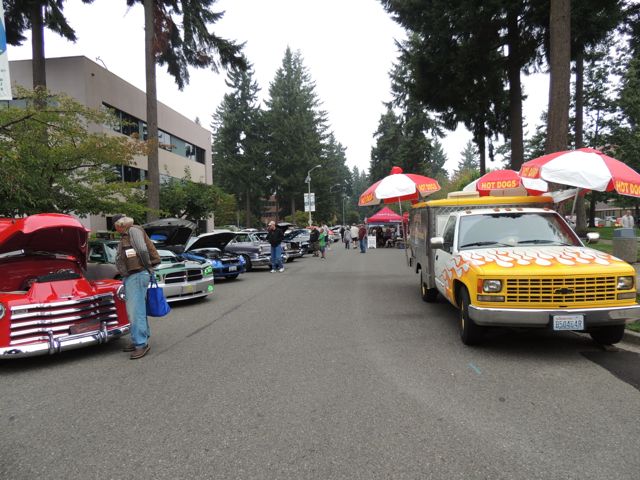 You don't need to own a vintage hot rod or a luxury electric vehicle to participate.  "People like interesting, different things and we'll get some rough looking cars but it's somebody's pride and joy," says Sackrison.
A coveted People's Choice award will be granted along with over 50 other awards.
It's raining outside, a sticky, wearable precipitation.  Sackrison and I talk over a cup of coffee.  We chat about oil changes, paint jobs and the complexity of newer cars.  Then I ask him, "What about people who don't like cars?  Why should they come?"  Sackrison smiles, the white hairs on his beard spread.  "It may not be your thing but it's interesting to look at what people have done.  The level of craftsmanship is very high," he says.
If you are not the car lover in the family, there are still plenty of other things to do during the event.  The Sunrise Lions Club will be providing a wide range of games for youths (of all ages).  Kids can enjoy carnival type games like the piston toss, lug nut challenge and fan belt toss.   Walk through the craft and commercial vendors peddling their wares.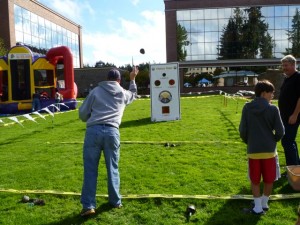 Rain or shine, the public is welcome to attend the car show for free. Food vendors and live music entertainers will also be on site.  Entry fees for participants is $25.
Summer's End Car Show – September 21 from 9:00 am – 3:00 pm
Huntamer Park
618 Woodland Square Loop SE
Lacey, WA 98503