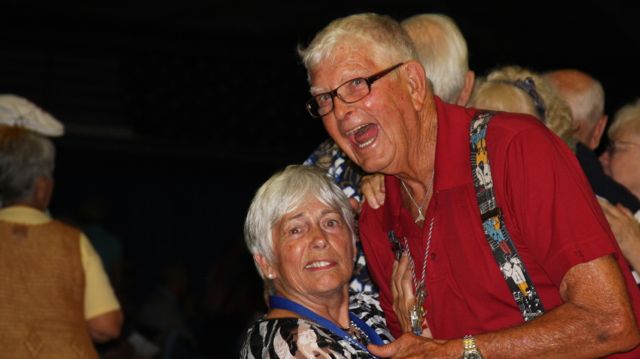 By Morgan Willie

We are faced with potential challenges, hardships, mishaps, and negativity all the time. It sometimes seems as if these things are completely unconquerable as they add up day to day. We start to look more frequently at life with a "glass-half-empty" attitude, we lose enthusiasm about certain activities, and we miss the precious little moments that make life worth living because we're too worried about the next unfortunate incident that could occur.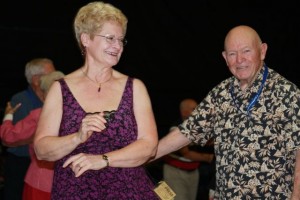 Life's difficult to say the least. Everyone knows that.
While we are stuck trying to figure out why the weather decided to act up on the day of the big picnic, or why a family member has spoken to us with spite, opportunities to witness something absolutely inspiring and beautiful swiftly slip by without our realization.
I've found that if you take a step back to enjoy life around you, challenges, hardships, mishaps, and negativity become less offensive and more tolerable.
At this point, you're probably wondering what in the world this has to do with the 2013 Dixieland Jazz Festival at Saint Martin's University. Let me explain.
When I attended the festival on June 28, I took a step back to enjoy life around me. There I was, one of the youngest people attending, and I was having a ball. Watching the elderly people around me all appreciating one another and dancing in merriment brought the grandest of smiles to my face. To them, it was as if time had stopped and the world outside was of no matter. They, too, took a step back to enjoy life around them, and what we experienced together that day was wonderful.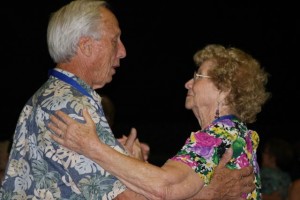 I met a couple of fine people who allowed me to sit with them and listen to the live bands. Herb Dawson and Helen Goalby, both in their nineties, were incredibly vivacious and spirited for their age. They both had been to many festivals before this particular one, but agreed that Olympia's take on jazz was one of the best. We listened to the musical stylings of the Trailer Trash Band, Uptown Lowdown, and High Sierra. The tunes were fun, easy to dance to, and totally traditional.
Dixieland jazz, which developed in New Orleans near the beginning of the 20th century, appeals to a lot of people because it's catchy, feel-good music. The tone of the brass instruments partnered with bluesy piano bits and groovin' drum beats is enough to make you crave jambalaya and Mardi Gras! The tunes are perfect for both new-coming and experienced dancers.
Speaking of dancing, I did quite a bit of that as well. A few older gentlemen were kind enough to put up with my meager knowledge of swing and Chicago step. Herb was one of them. He spun me around and we tapped our toes for two dances. By the time we were off the floor, I was ready to go home and take a nap, but Herb wasn't winded at all! In fact, he asked several other ladies out to the floor as I sat in a slump, fanning myself to keep cool. How awkward! Helen looked at me and said, "You didn't think old people could have this much fun, did you?"
When I had packed up my camera and said my goodbyes to this lovely pair, I went to check out the music coming from a tent set up behind the pavilion. Tom Hook and the Terrier Brothers had set up on a stage and were jamming out. Their music was a little more contemporary, but it kept that jazzy feel. I could tell the audience really adored the fact that they were allowed to participate in the gig.
One song in particular caught my attention and that was 'There's a Hole in My Bucket.' It was so simple and raw, but audience members were engaged and loving every second of this tune. Music, especially Dixieland jazz, is something that can bring everyone together and put them in a good mood. I couldn't help but laugh when Tom Hook joked with the audience that he wanted them all as backup singers to travel around Canada in a giant bus!
All the staff and volunteers were very helpful and approachable around the campus. I got friendly grins from elderly men and women who were probably happy to see a youngster taking an interest in an older setting. The dance floor was never too crowded, the music was fantastic, and there was even a place to buy fancy dance merchandise. (I had my eye on a pair of gold-glitter oxfords!) It was simply an excellent event.
So, I suppose the point I am trying to make is that some of the most humble moments we witness are capable of making undesirable events in our lives seem inconsequential. We've just got to be open to new experiences and people. I will never forget how welcoming Herb and Helen were to me, and I will never forget how much seeing others at their happiest made me truly happy.
Take a visit to the festival!
The 23rd Annual Greater Olympia Dixieland Jazz Festival continues June 29 and 30 at Saint Martin's University.  For more event information, click here.  Additional photos from the weekend event can be found here.