By Tom Rohrer

Witnessing student athletes develop both on and off the playing field may be one of the most rewarding aspects of coaching.
For a majority of high school coaches they get at most four years to lead an individual or a group – many coaches say that that time passes too quickly.
The bond between Northwest Christian track and field head coach Mike Michael and his senior athletes goes far beyond the experiences of high school.  As a coach at Community Christian Academy, Michael was leading a majority of the NWCHS seniors in their early development as athletes.  Now, over half a decade later, Michael has seen some of those same individuals become state championship contenders that are preparing to move on after graduation towards the next step of their lives.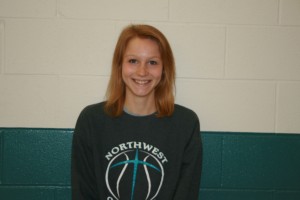 "This group of seniors is the very last group I've been with since they were in sixth grade," said Michael, who ran the 1500 meter for the University of Washington track and field team. "It will be hard to see them go, but we expect a lot of scholarship money again, and that's really the final goal for all these kids.  It's just a special, special group."
It's not just the seniors that are making noise within the sport at the state and national level.  Among the 37 Navigator athletes on the team, there is a group in the double digits that will likely have an opportunity to place, and even win at the WIAA 1A, 1B and 2B State Championship Meet, which will be held in Cheney from May 24 to May 25.
One of the favorites in their respective events is junior Karen Bulger, the defending national champion in javelin (from her winning performance at the National Junior Olympics in Baltimore last summer), who has taken her skill level up yet another notch.  At the Kent Meridian Invite earlier this spring, which featured 11 3A and 4A schools, Bulger posted a throw of 157'04", a high for all high school girls in the country this year.  That was over 20 feet more than her national championship winning throw, and her improved footwork likely led to such an increased distance.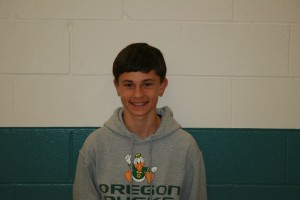 "(Assistant coach) Tad Sowers definitely tweaked some things with my footwork, and there is still a lot of work to be done," said Bulger, who competed for Olympia High School last year. "I'm just in a good situation now and have great support around me."
"Mentally, she's so tough and she has this powerful release," Michael said of Bulger, who also competes in the shot put and discus. "She attacks the runway so hard and doesn't glide up there like some others do."
Joining Bulger as state championship contenders is the Navigators 4 x 400 meter women's relay team, an all-senior group featuring Allison Sowers, Hailey Bredeson, Megan Teigan, and Savannah Schilter.  At the same Kent Meridian Meet, the group took first place in the event, and according to their coach, have an opportunity to break a school record and win the state championship.
"That's such a strong driven group, which is to be expected given the makeup of this team," Michael said. "They have all the ability and confidence to make a lot of noise this year."
Bredeson, a standout cross country runner for the Navigators, is also one of the favorites in the 800 and 1600 meters as well.  Already she has won two meet events in the 1600 and three more in the 800, with her best postings 5:26.55 and 2:23.80 respectively.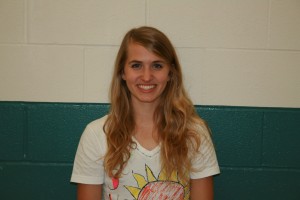 "I just want to work hard for my coaches, my teammates and my parents and I feel like I owe them all for all of their support," said Bredeson, who plans on running for Cedarville University in Ohio next year. "I think my distance experience gives me strength in the relay event that some of the other girls don't have and I get to really use that strength as an anchor."
Not to be outdone by Bredeson's performance is the 2013 campaign being put forth by Sowers.  Already with meet victories in four separate events, including the long jump, high jump, and 4 x 400 m relay, Sowers favorite event is the 300 meter hurdles.  With three victories in the event already this year, Sowers is looking to improve on her third place finish in the event last season.
"I think I just enjoy the fact that it combines so many aspects of track and field within the event," Sowers said of the 300 m hurdles.  "You sprint, you jump, you have to be strong.  It's such a challenge, but its addicting.  Getting to that state championship level is something that pushes me to work harder."
Working harder has not been a problem for Michael and his group of athletes.  It was going to be a challenge to replace graduating male athletes from last year's team, but contenders have risen out of this young group, and like their female teammates, have a chance for state contention.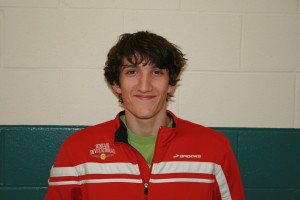 Senior runner Devin Sotak is not afraid to try a host of different events, further evidenced by his participation in the 100, 200, 400,  4×100 meter relay and the long jump.
A meet winner in the 200 and the relay event already this year, Sotak is driven by the challenge of the sport and hopes to be propelled into state contention by the time May rolls around.
"My favorite event is the 400 meter and that's because it's so challenging to me," Sotak said. "The training has always been the toughest for me, but it helps me in other events, because it combines speed and strength.  I made it to state on the 4 x 400 meter relay team last year, and this year, I just want to make more events and run well."
Sotak has had to take on a big leadership role for the Navigators this season, and some of his influence may have carried over to sophomore long and mid-distance runner Levi Schilter.  Schilter, who ran for River Ridge High School last year, already has top five finishes in the 800, 1600 and 3200 meter races, and thinks the high caliber of his teammates has helped him improve already this season.
"It makes you want to work harder, seeing how hard everyone else pushes themselves," Schilter said. "It's motivating because, you want to keep up that standard and just give everything you have."
Schilter's attitude is a perfect representation of the athletes on the team, something that hasn't been lost on Michael.
"It's the desire to do well and push through any situation that makes this program special," Michael said. "We don't need to take roll because we know every kid will be here and wants to be here.  You cannot ask for anything better than that."
For the seniors, it will be bittersweet for them to say goodbye to their longtime coach.
"He's just really taught me how to be mentally strong and persevere through the pain," said Bredeson, who has been coached by Michael since the sixth grade.
"It's going to be a lot harder than I think it is," said Sotak. "I've really come to know him well and that will be tough to walk away from."