It's worth your time to read through the Olympia Parks, Arts & Recreation catalogue of classes and activities. There are programs for all ages and abilities, literally from A to Z. You might be looking to experience something new, uncover hidden talents or sharpen a skill. Opportunities are year-round, but spring and summer are excellent times to enjoy the area where we live with special seasonal offerings. We're highlighting a few here to give you an idea of what's on offer.
Set Sail with Olympia Community Sailing
Do any of your children have interest in boating? Marine life? Or Puget Sound in general? Partnering with Olympia Parks, Arts & Recreation, Olympia Community Sailing has great offerings for youth that take place after school until summer starts, then during the day.
With Harbor Mice, six and seven-year-olds go out in a boat to explore Budd Inlet and learn about trimming sails and the ways the boat works. It's an introduction to being on the water.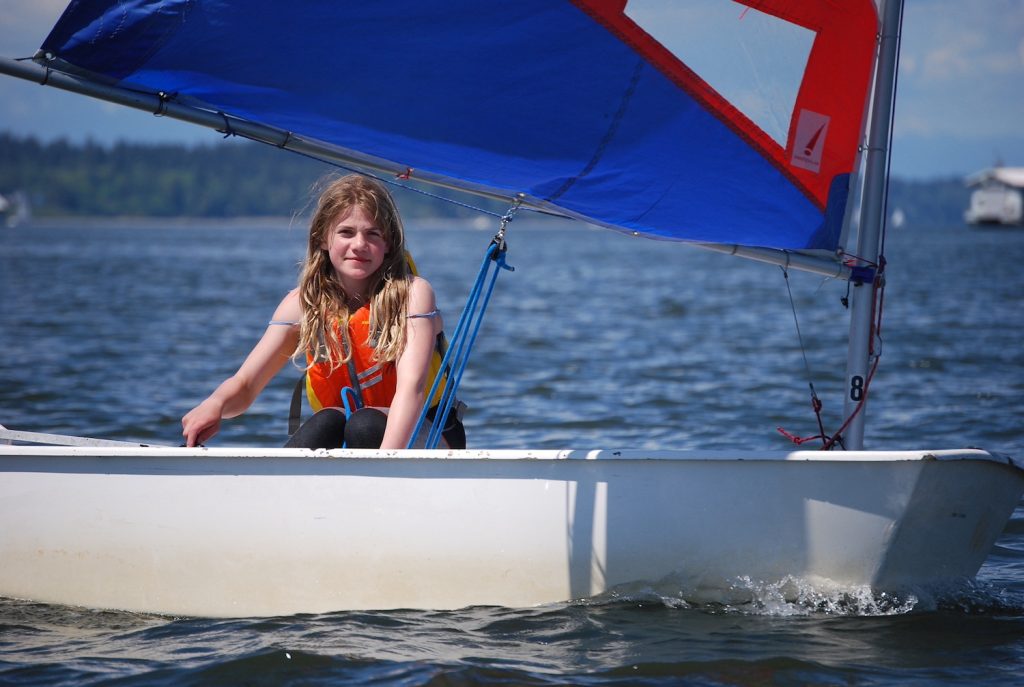 Older students have different options, depending on skills and interests and have the opportunity to sail solo. They get to use the wind and be in control of the 8-foot vehicle. It's a truly hands-on time.
STEAM Sailing Camps focus on the environmental adventure. Here, kids go out on a 14-24-foot boat with an instructor to explore and learn about our waterways. "We have worked hard to build up a curriculum that includes ocean exploring with marine biology, and engineering and mechanics" explains Niki. Alden, Assistant Coach. OCS works in partnership with Puget Sound Estuarium and the Pacific Shellfish Institute. These programs take the pressure off students actually sailing the boat so they can focus on the natural environment.
Olympia Community Sailing offers classes for adults, too. It is a diverse and inclusive community for anyone to enjoy recreating on our many water locations in Thurston County.
"Sailing is awesome, empowering for sailors of all ages," encourages Niki. She sees people of all ages gain confidence and independence. People make friends and learn social skills. She also noted that operating a sailboat promotes safer car drivers.
Ride and Earn Bikes in Olympia
"We want more kids to ride bikes and do it safely," says Kerri Wilson, Walk 'N' Roll Program Supervisor & Employee Transportation Coordinator with Intercity Transit. For those brand-new to biking, there's a two-hour first timers' activity. Bikes and helmets are provided. There won't be any training wheels. In fact, the pedals are off the bikes. "There is practice with balancing, pushing with feet and gliding," explains Kerri. It's the balancing, not the peddling that is the challenge.
Once there is comfort in the initial balancing, one pedal is added. Riders get to see how that works. Afterwards, the second pedal get attached. "It's amazing how quickly they pick it up," adds Kerri. Of course, they learn about braking too.
Graduating new riders and others who may want a bike of their own can take the Learn and Earn Program. It's designed for middle schoolers ages 11-15. Students will learn safety, handling skills and some basic bike mechanics like changing a flat tire and oiling the chain. They will use hand signals and know how to properly fit their helmets.
"The idea is to prepare them to be independent bike riders," says Kerri. They will go on group rides on city streets. What an adventure! After successfully completing the sessions, a bike is earned along with a new helmet. All bikes have been donated to this program. Volunteers refurbish them for use. The four-day series costs only $5.
Both programs encourage youth to be outdoors and practice safe, independent behaviors.
Olympia Golf Lessons
"Operation 36 is new this year," says Russ Olsen, PGA Associate, owner of The Valley Golf Academy and well experienced golfer and coach. After learning basic skills, new golfers start on the course 25 yards away from the hole, rather than starting at the tee. As progress is achieved, the start moves back another 25 yards.
The joy on peoples' faces when they hit par brings joy to Russ. "We are really excited," he says and knows that this program sets up people for success on the golf course. It works at all levels of play and for any age. "I have been doing this a long time. Op 36 makes the game more fun," assures Russ.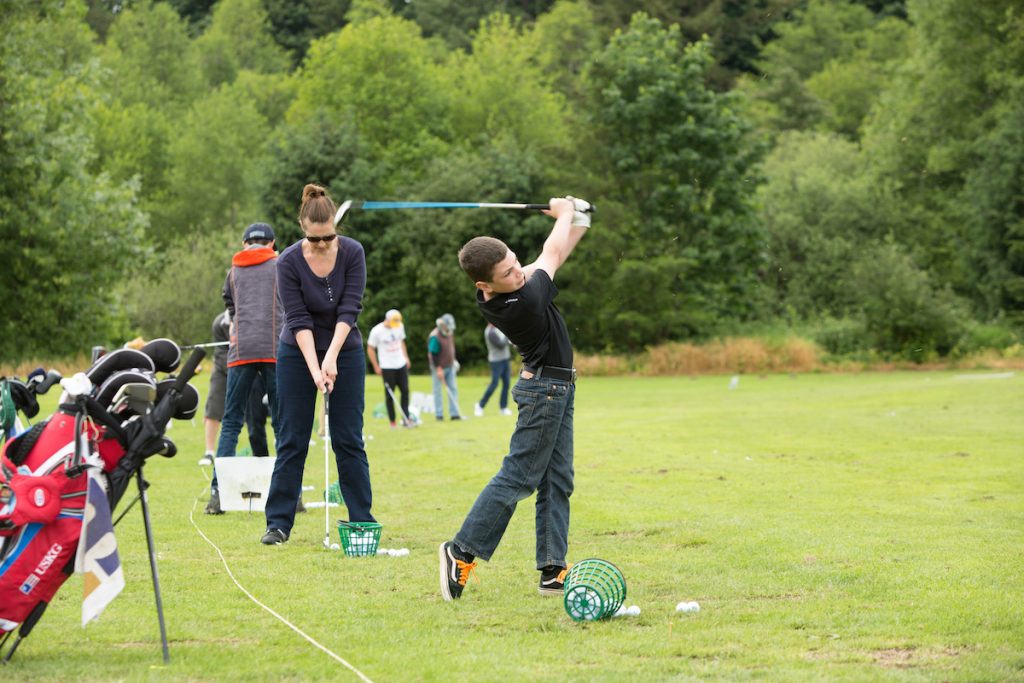 There's also an app to use to track your progress. "People want data and accountability," notes Russ.
The final lesson with the Olympia Parks, Arts & Recreation class, puts golfers on the course set up for Op 36. The Valley Golf Course will be prepared on Monday nights for Op 36 golfers to shoot a round with each other. It's a great way for similarly skilled people to meet each other. Classes through Olympia Parks, Arts & Recreation will provide clubs. Golfers can wear tennis shoes.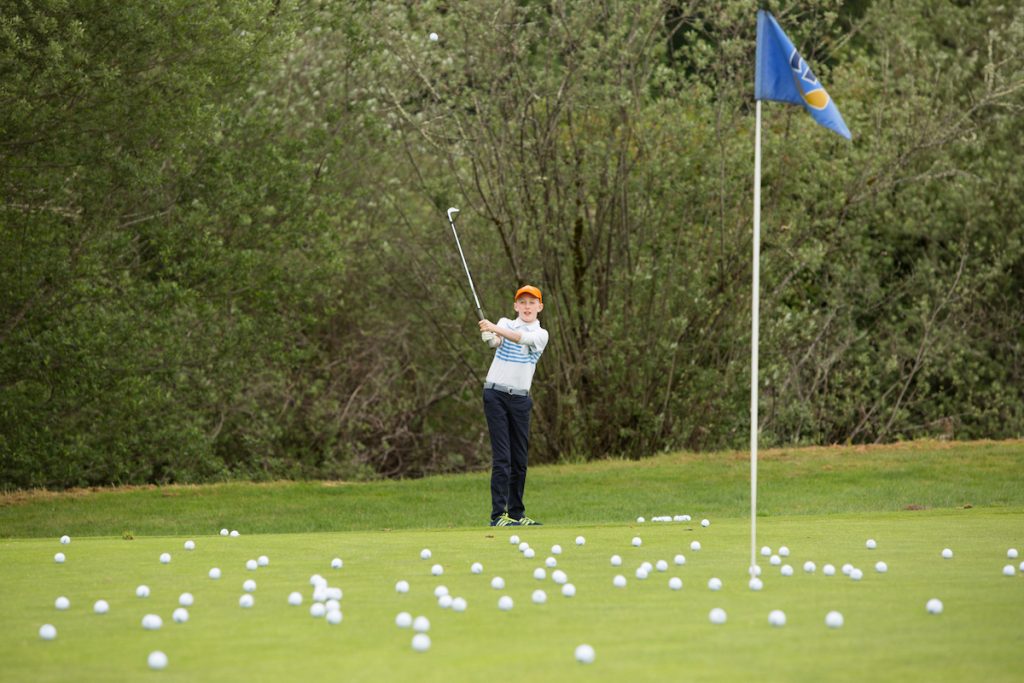 Sign Up for Olympia Activities Throughout the Summer
Olympia Parks & Recreation has a catalogue brimming with opportunities to play pickleball, do gymnastics, attend kindergym, learn belly dancing, explore your creativity through art… there are simply too many to list them all.
Check out the Olympia Parks, Arts & Recreation catalogue here.
The whole family can get involved. Plan fun and adventure into your spring and summer with Olympia Parks, Arts & Recreation.
Sponsored