Schools are often named after presidents or civic leaders. Others are named after the towns they are in or nearby natural features. Then there are those named after people of local importance that many don't know much, if anything, about. Six schools in Olympia and Tumwater are named for those who have indeed laid those strong foundations. Not all are without their faults, but learning about those faults can teach people what to avoid when moving forward.
Learning about these historical figures is important because it teaches communities about themselves, according to Don Trosper, former public history manager with the Olympia Tumwater Foundation. He says knowing local history shows not only the past but also how to apply those lessons to the future.In a script he used while giving talks for the foundation, Trosper concluded by urging his audiences, "to build upon the strong foundations laid by those who came before us, not with fear and anger, but with idealistic vision and goals that transform our collective struggles and adversities into something good and worthwhile for generations to come." He is now working on an update version of this script called "Heritage Builders with Don Trosper" that will be available for live paid presentations.
George Bush Middle School
2120 83rd Avenue SW, Tumwater
George Bush (ca. 1790-1863) is one of the best-known figures of local history. Born to a Quaker family in Pennsylvania, he faced discrimination because he was biracial – his father Black, his mother white. He was a veteran of the War of 1812 and a successful cattle rancher in Missouri.
He teamed up with his friend Michael T. Simmons in 1844 to lead their families and three other families to Oregon to escape racism. Upon arriving, they discovered hostile laws there as well, so they headed north and settled in the area that would later become Tumwater.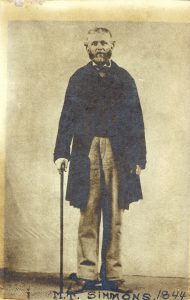 Bush was known for his generosity – he funded much of the trip and helped other settlers that came through the area. He is sometimes referred to as George Washington Bush, though he actually had no known middle name.
Michael T. Simmons Elementary School
1205 South 2nd Avenue SW, Tumwater
Michael T. Simmons (1814-1867) was raised in Kentucky and is best known for leading a wagon train across the Oregon Trail in 1844 with George Bush. Simmons went with Bush north, where they became the first permanent settlers in the Puget Sound area.
Simmons wore many hats, including as the area's first postmaster. Less talked about is that Simmons was appointed an Indian Agent, a liaison involved in numerous treaties that forced Native Americans to cede their ancestral lands to the United States and move onto reservations.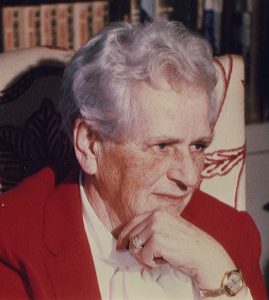 Julia Butler Hansen Elementary School
1919 Rd 65 NW, Olympia
Born in Oregon and raised in Washington, Julia Butler Hansen (1907-1988) was a force to reckon with at a time when women held little representation in politics. When first elected to the state House of Representatives in 1938, only four of the 99 members were women. Hansen, a Democrat, covered Cowlitz and Wahkiakum counties for 11 terms and was speaker pro tempore from 1956-1960, the first woman to do so.
She next served seven terms in the U.S. House of Representatives, where she continued breaking glass ceilings, including becoming the first woman to chair a subcommittee on the forceful Appropriations Committee. She retired from Congress in 1974 and continued her civic engagement as a member, and later president, of the Washington State Highway Commission.
Margaret McKenny Elementary School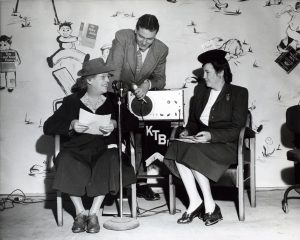 3250 Morse-Merryman Rd SE, Olympia
Born in Olympia, Margaret McKenny (1885-1969) was an environmentalist before the term existed. She wrote several books on birds, flowers and, perhaps most famously, mushrooms. She taught at and later ran a Montessori school in the 1910s. McKenny spent two decades on the East Coast, studying and practicing landscape architecture.
She returned to Olympia in 1943 to promote Washington. McKenny helped preserve the area's natural beauty by opposing such things as the City's plan to log Priest Point Park, now called Squaxin Park, and led the effort that ultimately created the Billy Frank Jr. Nisqually National Wildlife Refuge.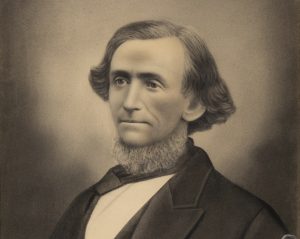 McLane Elementary School
200 Delphi Road SW, Olympia
William McLane (1819-1906) was born in Pennsylvania and moved to the Olympia area, gaining a homestead near Mud Bay through a land grant in 1852. He worked it for two years to gain ownership and then went back to Pennsylvania where he married Martha McLeod. The couple returned to McLane's home in Thurston County. McLane was a member of the territorial legislature in the 1860s and a Indian Agent
He donated land for the McLane School, which was later annexed by the Olympia School District.
Peter G. Schmidt Elementary School
237 Dennis Street SE, Tumwater
Peter Gustav Schmidt, Sr., (1880-1957) was the oldest son of Leopold Schmidt, founder of the Olympia Brewing Company. Peter Schmidt, born in Montana, became a brewmaster in 1899 and proved to have had a keen business sense. Schmidt was president and chairman of Olympia Brewing from 1914 until his death. He built the company back up after Prohibition and ensured that it remained strong during other challenges, including World War II.
Schmidt was a philanthropist with a strong interest in education. He created the Olympia Tumwater Foundation in 1950, which, among many other things, awards scholarships and grants to area students.