In the early 20th century, more students were enrolling in Olympia High School than ever before. Although most people never went to school past eighth grade, increasing numbers were attending high school. Many of these new students planned to work instead of going to college. But if they wanted job training for office work, they would need to take commercial classes after graduation. To help them, Olympia High School created a commercial department for the fall term 1909. To run the department, they hired E. R. Thoma.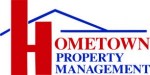 Earl Raymond Thoma was born in Rapid City, South Dakota on October 25, 1886 to Anthony and Mary Ella Greenler Thoma. Anthony's father, Xavier Thoma, was a Bavarian immigrant. Earl attended the State School of Mines in Rapid City. At age 17 he became a bookkeeper before attending the Normal and Business College in Fremont, Nebraska. He briefly worked as a stenographer for the Chicago & Northwestern Railroad at Norfolk, Nebraska.
In fall 1906, Thoma moved to Olympia to work as a stenographer for Judge J. W. Robinson, superior court judge for Thurston County. Thoma's sister Clara worked as an assistant for Olympia photographer Joseph Jeffers before moving to Gooding, Idaho where she opened her own photo gallery.
Thoma's dream was to become an educator. He opened a commercial school in the Olympia Bank building. After about six months he merged his school with the Pacific Seminary, a private school run by the Lutheran Church in the old Olympia Collegiate Institute (OCI) Building. Thoma was one of its first teachers when it opened in 1907, working as principal of their commercial department. "The commercial course," explained the Morning Olympian on November 1, 1908, "gives a thorough education in bookkeeping, shorthand, and typewriting, as well as kindred studies necessary to prepare the student for his future work, such as commercial law, commercial arithmetic, spelling, and correspondence."
As well as teaching, Thoma also played football for the seminary. He married Mariken "Mollie" Bustrack (1888-1957), a Norwegian immigrant, in 1908. The couple had three children: Rexford (1911-1985), Maurice (1916-1918), Margarette (1922-2006).
Thoma resigned from the seminary at the end of the 1908-1909 school year and was hired by Olympia High School to head its new commercial department. He quickly built up the department and Thoma's students won numerous awards. For example, in 1915 Nettie Bethel won a typewriting contest at the YMCA, with a net record of sixty-two words a minute over ten minutes, defeating experienced secretaries. Thoma also helped Centralia High School and other schools establish their own commercial departments.
He worked with the University of Washington extension department to offer night classes for community members. This included accountancy, shorthand and bookkeeping classes. He also taught night school at the YMCA. in 1911.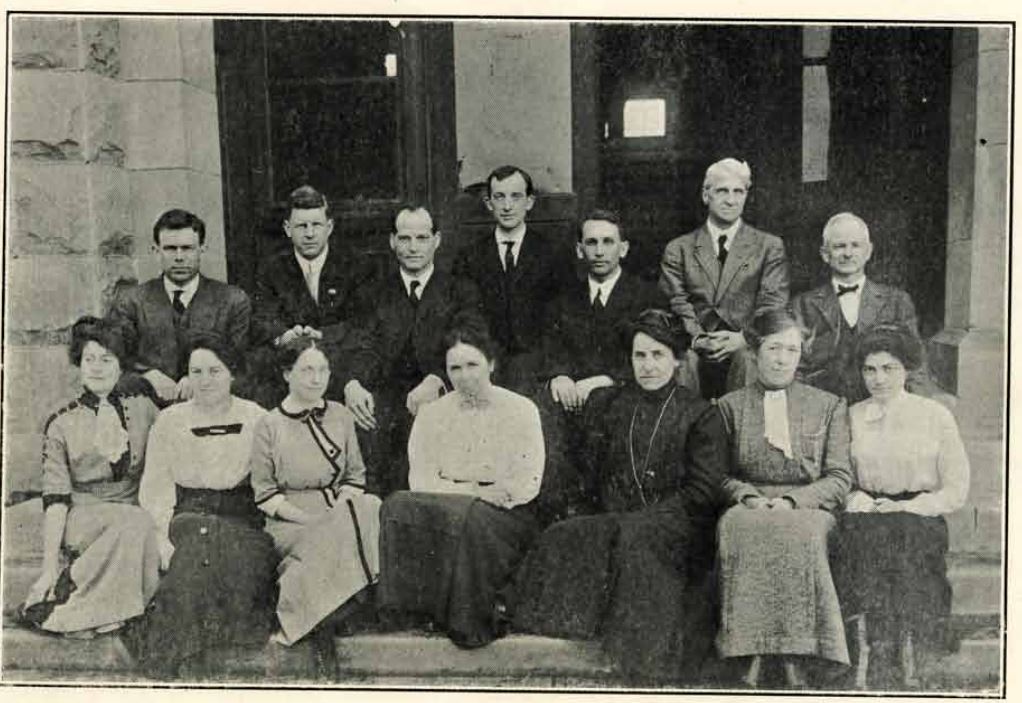 His students were well prepared for their new careers and he was often contacted by people seeking employees. Students earned certificates for their work and a number won local contests such as a shorthand contest from the Greg Publishing Company in 1915.
Thoma proved a popular teacher, whose classes were in high demand. His classes were frequently congratulated in the newspapers for having no tardy students. Decades later one of his former students, Elizabeth McElroy Allison, still had fond memories of him. "Mr. Thoma," she wrote in her reminiscences, "was in charge of typing and shorthand. I went to school an hour early just to get in his class. The touch typing system I learned there and am using it today."
Thoma was active in the community. He was recording secretary for the Olympia YMCA. and was also the president of their tennis club when it formed in 1917. Thoma helped represent the fifth ward for the Thurston County Republicans and served as auditor of the Thurston County Council of Defense during World War I. He was also secretary of the Olympia Motorcycle Club.
When Olympia High School burned down in July 1918, Thoma hurried to the site to carry out his typewriters, desks, and part of his records with the help of a score of volunteers. But he did not stay as a teacher. Thoma resigned from Olympia High School and moved to Seattle with his family in 1918. He took a job as an instructor at the University of Washington's commercial department. Edith Connell from Portland replaced him as head of the commercial department at Olympia High School.
Thoma did not stay in Seattle for long, relocating again to Yakima. In 1922 Thoma and H. L. Turpin opened the Thoma-Turpin Institute of Business. This later became the Thoma Business College. At the start of the Great Depression, his college merged with Yakima Business School. Thoma was also active with the Cascadians, an outdoor recreation and conservation club, serving for many years as its president.
Earl Thoma died on April 11, 1956 in Yakima. During his time in Olympia his commercial program was well recognized for excellence. In 1915, for example, after a series of rigorous tests Thoma received The Gregg Writer Medal—Teachers' Highest Award for his students' work from the Gregg Publishing Company. Olympia High School was the only school in the state to win this award. His legacy lives on in Olympia High School's strong business programs.