The South Puget Sound Community College men's soccer team will close out its 2021 regular season by hosting conference-leading Tacoma Community College at the Regional Athletic Complex in Lacey on Saturday, October 30.
The match will start at 2:15 p.m. and marks the final game as Clippers for sophomores Dakota Seddon, Safwan Smeal, Saloum Malang, Francisco Ojeda, Trey Lopes and Anthony Montalvo.
Seddon, a graduate of Tumwater High School who played as a freshman along with Smael, Lopes and Malang during the 2019 season, has appeared in 31 career matches as a Clipper, making 30 starts with a combined four goals and an assist. The right winger has scored once this season, finding the back of the net in the first half of South Puget Sound Community College's 4-1 home setback to Highline on October 9.
Seddon added three goals and an assist during his freshman campaign with his first tally coming in his collegiate debut in the Clippers' 2019 season opener. He added his third goal of the season during South Puget Sound Community College's 5-4 win against Bellevue in the team's season finale.
Smael, a graduate of North Thurston High School, has appeared in 19 games with six starts during his Clippers' career. The forward registered an assist during his freshman year.
Malang, a graduate of Seattle's Franklin High School who is originally from the Republic of Gambia in West Africa, has played in 29 games for South Puget Sound Community College, making 20 career starts. The forward scored his first career goal in the 89th minute to help the Clippers tie Wenatchee Valley on August 26.
Lopes, a defender out of Tacoma's Wilson High School, has made 20 starts during his two-season college career, while appearing in 29 matches with two career goals and a pair of career assists. Lopes' goal this year came during the Clippers' 3-1 victory over Pierce College on September 29.
During his lone season at South Puget Sound Community College, Ojeda, a graduate of Lakes High School in Lakewood, paces the Clippers' offense with four goals this year. The forward notched a pair of goals in a 4-3 loss at Edmonds on September 15. He also added goals in the team's 3-1 win over Pierce and in a 3-1 defeat at Bellevue on October 20.
The Clippers enter their season finale with a 2-10-1 overall record and 2-9 mark in Northwest Athletic Conference West Region play. Tacoma, which defeated South Puget Sound Community College, 8-0, at the RAC on October 13, sits atop the conference with a 12-0 record. The Titans are 17-1-1 overall.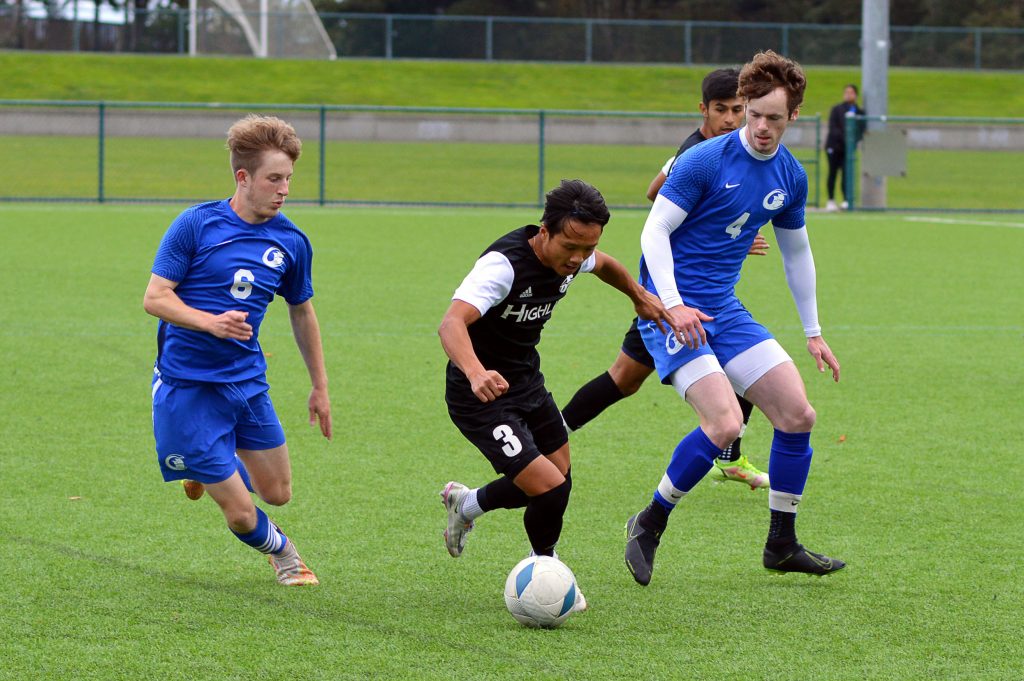 Sponsored